'Dancing With the Stars': Melora Hardin Says Ballet Training Couldn't Prepare Her for Ballroom Dancing
When The Office star Melora Hardin debuted on Dancing with the Stars, she revealed that she's practiced ballet. She seemed like a natural on the dance floor, so it would seem ballet training helped Hardin. Showbiz Cheat Sheet got a chance to ask her in a phone interview on Sept. 22. Hardin said she actually had to unlearn some of her ballet training to make Dancing with the Stars work.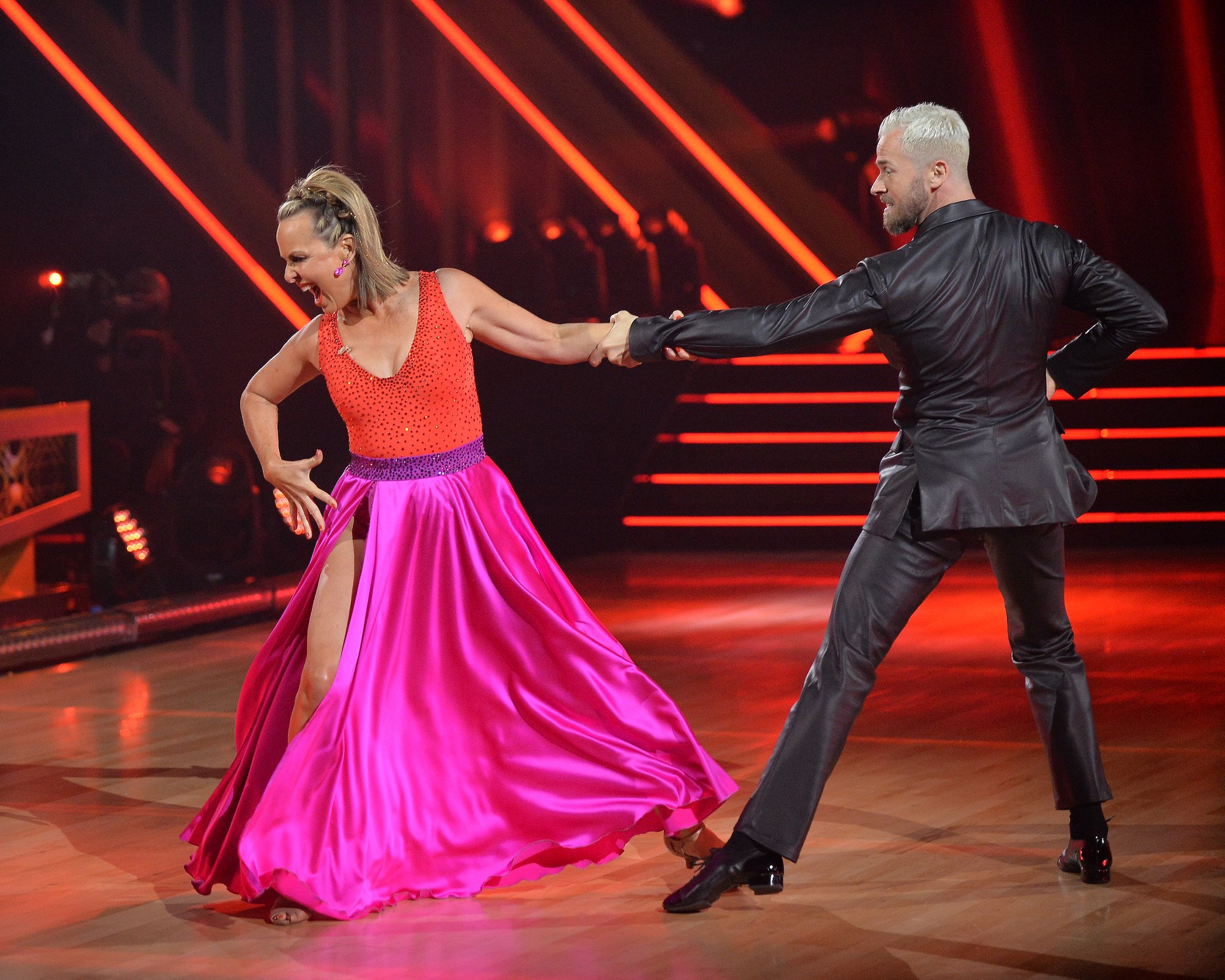 "Sometimes it hinders me because sometimes it's like no, it's not a pulled up ballet position," Hardin told Showbiz Cheat Sheet. "It's not making that perfect line, it's moving through the movement. It's connecting with your partner and putting your body into a position you've never put your body in and then holding it in that position. In the tango, you're in the ballroom position, the holds for that partnering is something completely alien to my body and absolutely something that required just me being an absolute beginner. There was nothing I could really compare that position to. It was really tricky and sometimes also when you have some kind of training in your body, it's hard to surrender that when it's not serving you. That's a whole other mind trip."
Hardin described in further detail the ballet lessons she alluded to on her first episode of Dancing with the Stars. 
"I was determined I was going to be a ballerina," Hardin said. "I thought that's what I was going to do with my life [and] I guess I was really serious about ballet until I was about 12 or 13. So yeah, I really thought for the longest time, for those first 12 years, I guess from the time I was five until I was about 12 or 13, I thought I'm going to be a ballerina. So yes, lots of classes and enjoyed it very much."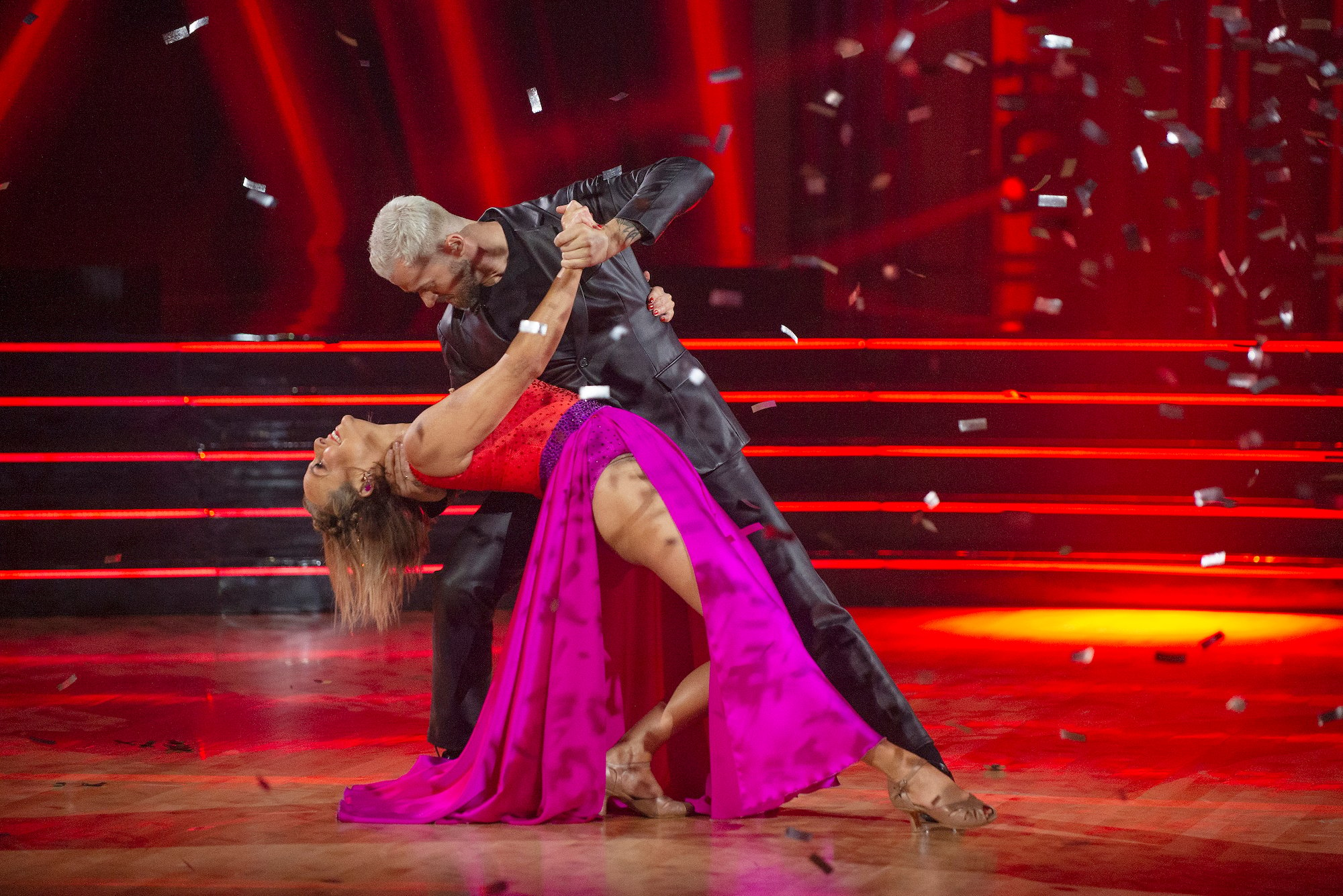 Hardin is not the only former dancer on this season of Dancing with the Stars. She said JoJo Siwa shared her difficulties adapting former dance training, since Siwa was a child dancer on Dance Moms.
"JoJo Siwa, when we were doing Good Morning America, because she had dance training, she's like, 'It's kind of like being a football player and asking someone to play professional baseball,'" Hardin recalled. " I thought that's such a great thing to say because that's really similar to how I feel. Yes, of course, there's things you bring with you, but in 54 years or being a person on this planet, there's a lot of things I bring to this, skillsets that I've learned."
The Office star described how her show business experiences is helping her navigate Dancing with the Stars. Dancing is only part of it. 
"It's more than just the dancing," Hardin said. "Dancing with the Stars, it's also relationship with your partner. It's how to navigate this intense schedule and how to still have your life and be a person. And how to be able to perform in a high pressure situation that's live. How to bring what you do have to it in the best way you can bring, because everybody has something to bring."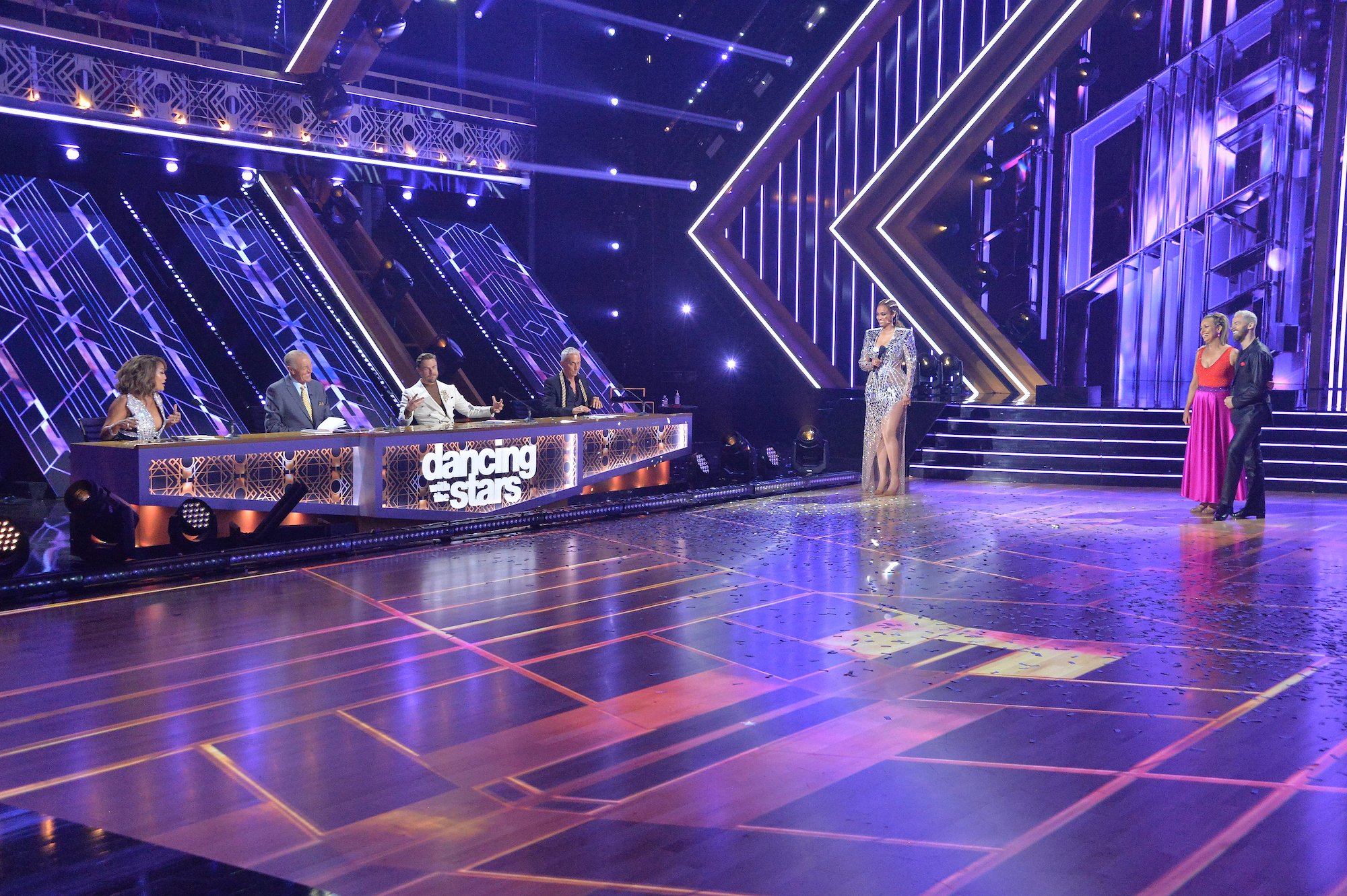 So, Hardin concludes that she does call on some of her ballet training in Dancing with the Stars. But, she also tries to unlearn some of her old habits. 
"I'd say it's a little bit of both, both helpful and hindering," Hardin said. "So I would say that there's elements of the ballet training that absolutely help in the sense that I know how to count, I know how to hear music, I know how to do that and make a line with my body."
Dancing with the Stars airs Mondays at 8 p.m. on ABC.