'Dancing with the Stars': Melora Hardin Points Out 'The Office' Easter Eggs in her First Dance
Melora Hardin made her Dancing with the Stars debut in season 30. Although perhaps best known from The Office, Hardin has also been a cast member of The Bold Type and appeared on Monk, Transparent and many more. Hardin spoke with Showbiz Cheat Sheet about DWTS and she thinks her first routine was an Office homage.
"I thought it was good in the sense that I think that because the audience probably knows me best as Jan Levinson," Hardin told Showbiz Cheat Sheet. "I thought it was a little nod to Jan Levinson."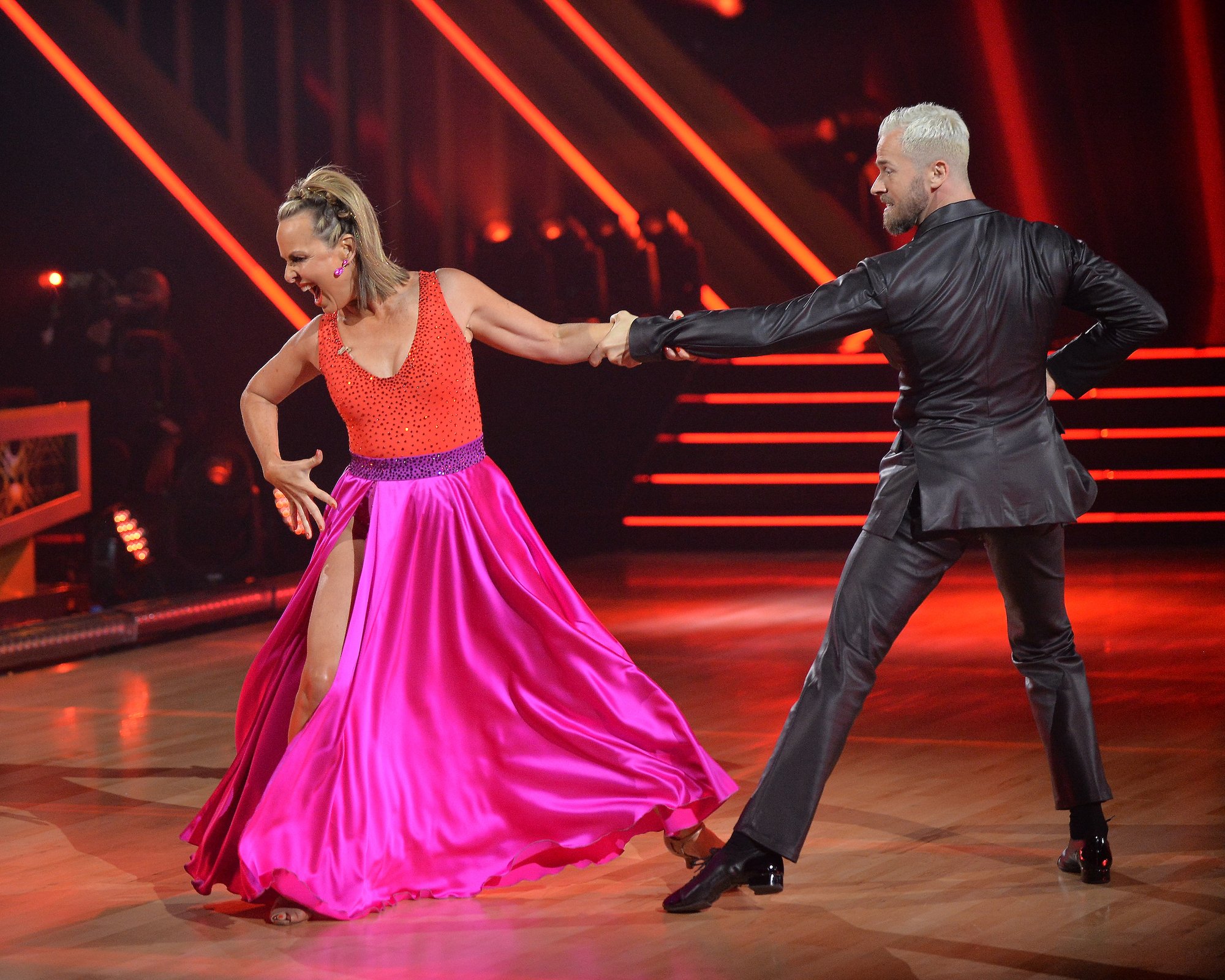 Hardin danced with Dancing with the Stars professional Artem Chingvintsev. She wore a red sparkling top with a purple skirt while Chingvintsev wore an all Black suit. The wardrobe, Hardin suspected, was an homage to a classic The Office episode. 
"I thought it probably wasn't an accident that they made my set red and they had me wearing red because I think people really love Jan from the dinner party episode," Hardin said. "That red shirt that she was wearing, that I was wearing was kind of iconic and has become iconic, an iconic look for her."
In "Dinner Party," Michael Scott (Steve Carell) orchestrates a ruse to get his colleagues to join him and Jan at home for dinner. First, he orders overtime. Once his employees commit to overtime, Michael knows they have no another plans for the evening. So he cancels overtime and invites them to the home he shares with Jan for dinner instead. Jim (John Krasinski) and Pam (Jenna Fischer) especially have been avoiding these invitations. 
Michael delights at showing Jim and Pam and Andy (Ed Helms) and Angela (Angela Kinsey) his home. His separate bedroom and tiny HDTV are among the pathetic highlights. The Dunder Mifflin crew also get to see Jan's side hustle. Jan makes candles when she's not managing Dunder Mifflin.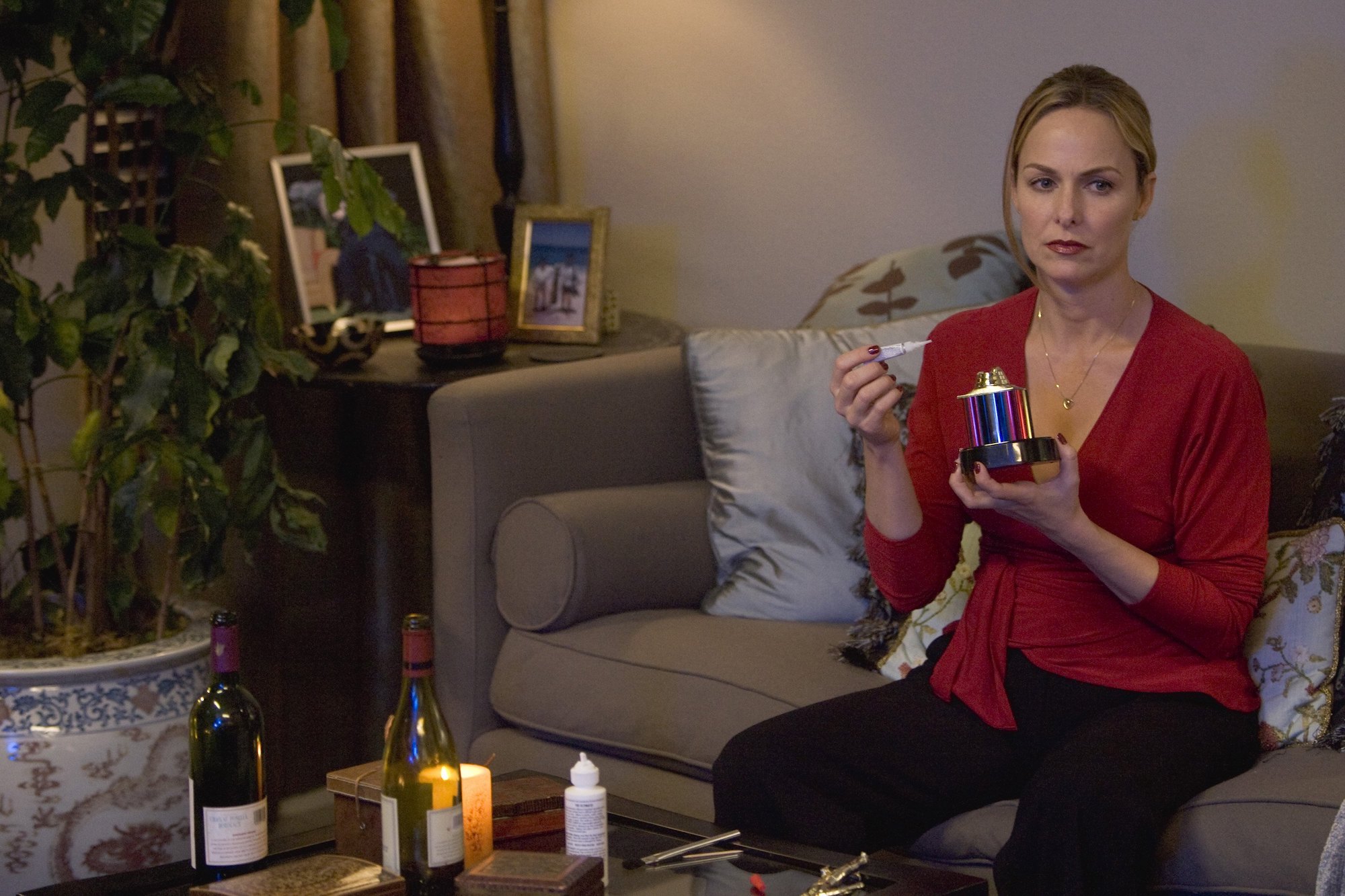 "Dinner Party" first aired April 10, 2008 as the ninth episode of The Office Season 4. Cut to Sept. 20, 2021 and Hardin felt herself in familiar wardrobe on Dancing with the Stars.
"So I think that production and the story producers and the production designers, I think the costume designers were probably all trying to give the audience what they know and giving them the fun of this fierce boss lady that everybody associates with me," Hardin said. 
Dancing with the Stars fans also know that wardrobe is a sticking point for all contestants. Hardin confirmed she has limited options, even when it comes to rehearsal gear.
"I can't just throw on anything because you can't have things that have logos on them and you can't have patterns that will strobe the camera," Hardin said of the Dancing with the Stars rules. "So there's all this thought that goes into it that normally I don't have to put into my day. I can leave that to the experts and the professionals to be focusing on what I'm wearing the next scene and making it right and making it suit the moment. They fix my hair and my makeup so I look camera ready. Half the time I'm driving and putting on some blush so I don't look like I'm pale and tired like I am."
Hardin and Chingvintsev danced to "Simply Irresistible" by Robert Palmer. She approved of the first Dancing with the Stars song choice assigned to her.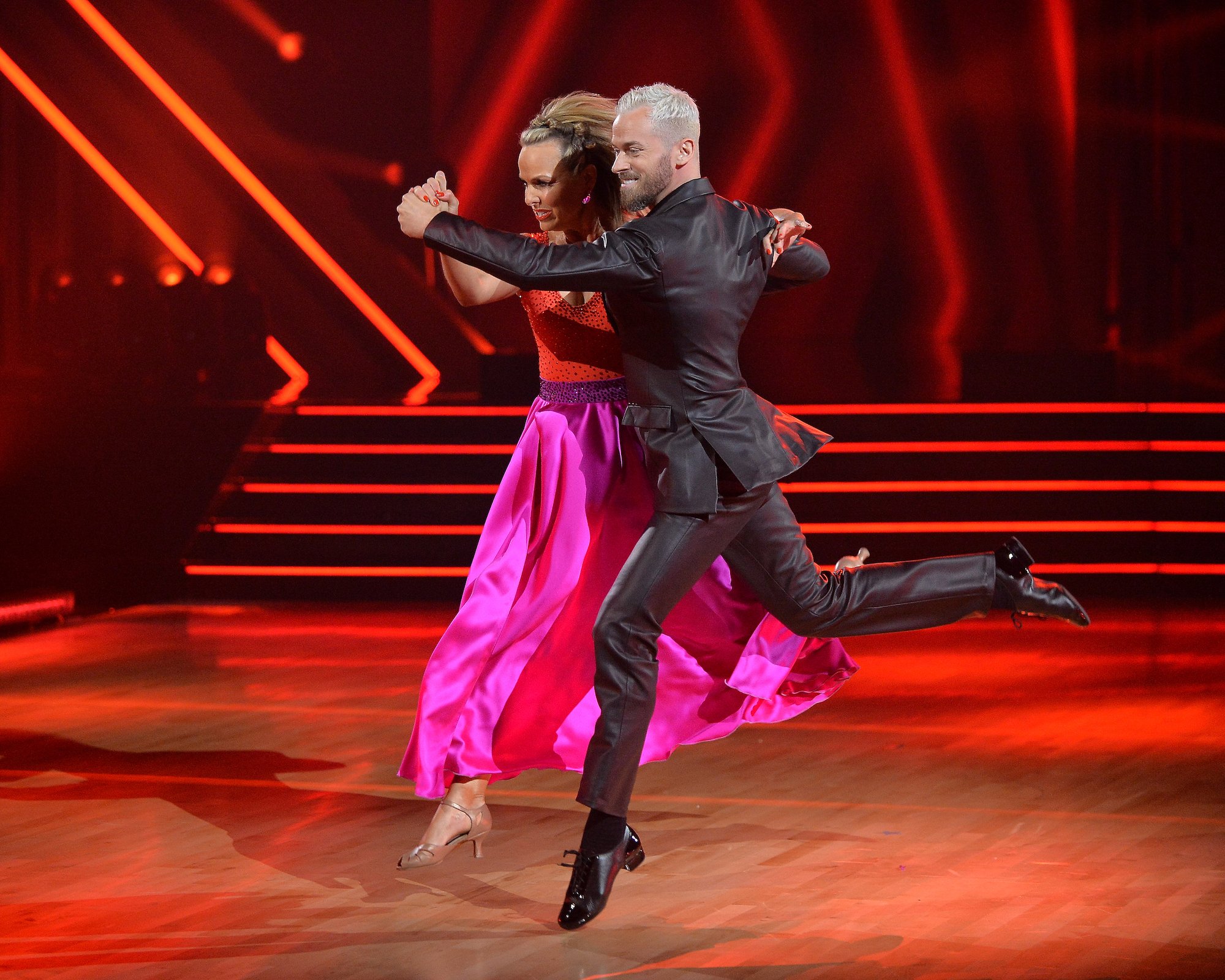 "It's kind of of my high school years [and] times," Hardin said. "So it's a good time, good memory."
"Simply Irresistible" was not featured on The Office, but Hardin thought it still spoke to Jan. Jan was simply irresistible to Michael. Of course Hardin hopes she's simply irresistible to the Dancing with the Stars judges and audiences, too.
"The song wasn't on The Office but I think a lot of people thought Jan was really sexy," Hardin said. 
Dancing with the Stars airs Mondays at 8 p.m. on ABC.