'Dancing With the Stars' Might Impact the Backstreet Boys When They Go Back on Tour
AJ McLean and Cheryl Burke placed seventh on season 29 of Dancing With the Stars. Find out how McLean thinks his experience on DWTS might impact the future of the Backstreet Boys' choreography on tour. 
AJ McLean can't get his 'Dancing With the Stars' routines out of his head
As a co-host on the Pretty Messed Up podcast, McLean talked about how DWTS has changed him as a performer. Right now, it's unclear how the show has impacted his boy band dance moves. McLean has been unable to perform in a boyband capacity for some time, thanks to the coronavirus (COVID-19) pandemic.
"We're gonna need about a month — maybe six weeks — of rehearsals I think to get us ready to go back on tour," McLean admitted during the "PMU Ask Us Anything" episode of the podcast. "All I can think of right now is the foxtrot, the quickstep, the frickin' waltz — I have every [DWTS] routine in my head."
McLean's partner and co-host Burke said whenever he does get to go back on tour, he'll be "super OCD about spacing" when it comes to dancing.René Elizondo, McLean's mentor and other co-host on the podcast, had a brilliant suggestion — teach the Backstreet Boys the art of ballroom dance for their next tour.
AJ McLean thinks 'DWTS' helped him and Nick Carter become better performers
During the podcast, McLean spoke about how much his posture has improved since competing on the show. He also noticed a change in Nick Carter's performance ability, thanks to Sharna Burgess in season 21.
"After [Carter] finished [Dancing With the Stars], we did our Vegas residency and then our tour after that," McLean explained during a Zoom call with Showbiz Cheat Sheet. "To be honest, not that [Carter's] not been a great performer because he's a stellar performer, but his choreography sometimes would get a little muppety and crazy from time to time."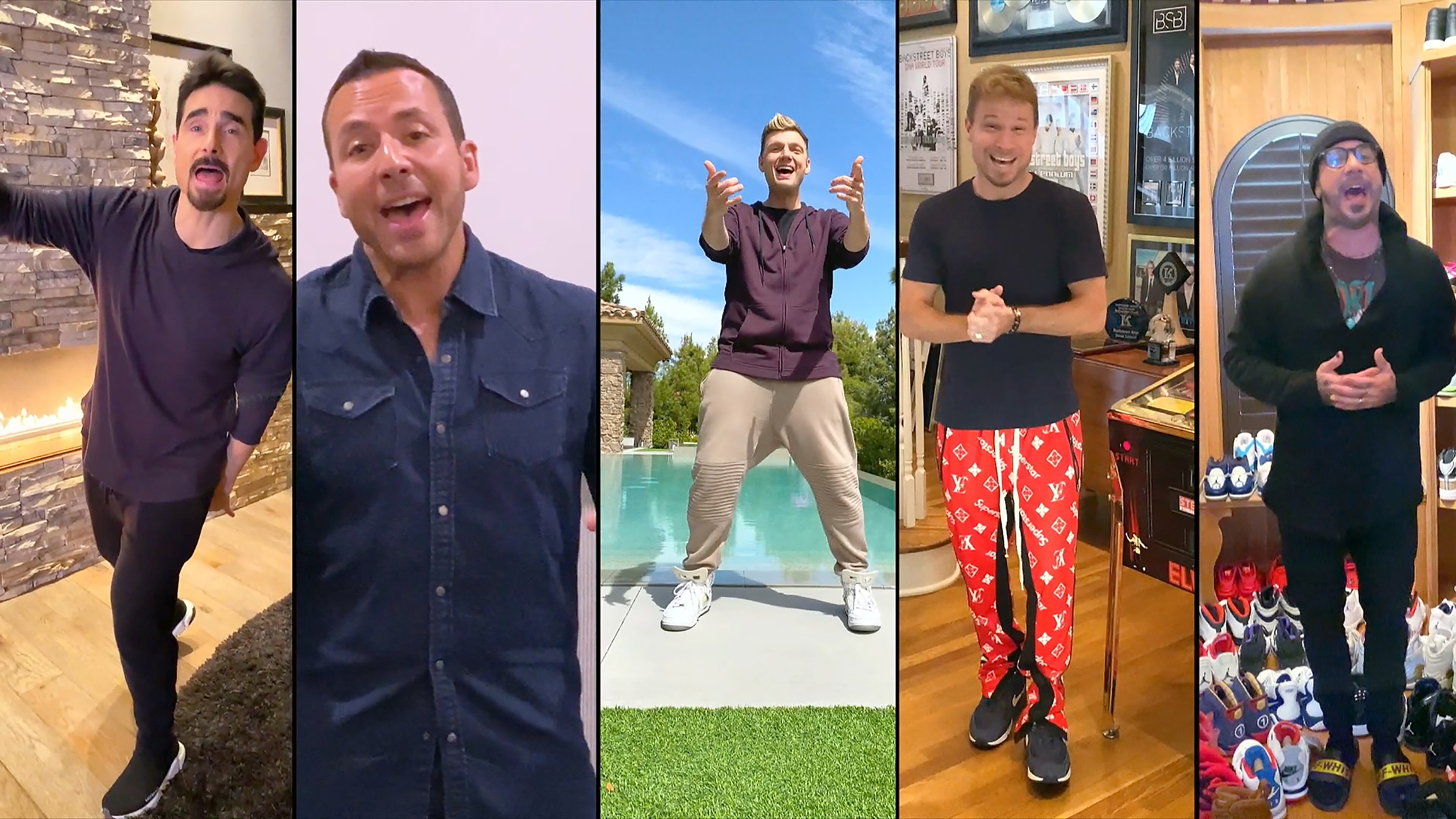 RELATED: 'Dancing With the Stars': This Pro Is 'Not on the Market Anymore'
McLean says Carter "really matured as a performer and as a person" after his stint on DWTS.
"He really has stepped up his game immensely," McLean added. "He would say he learned a lot of that from doing the show. And I feel the same way right now. I know I'm not going back on the road for a second, but I feel like there's been this inner growth."
Knowing two out of the five Backstreet Boys are ballroom dancers, some fans are wondering how that will impact their choreography in the future.
AJ McLean says he and Nick Carter will 'school' the Backstreet Boys when they go back on tour  
McLean's bandmate Carter competed on Dancing With the Stars during season 21. Carter came in second place that season, while Bindi Irwin and her partner Derek Hough took home the Mirror Ball.
Despite not winning the Mirror Ball in their respective seasons, McLean and Carter now have training in ballroom dance. During our Zoom chat, McLean joked about how whenever they go back on tour, he and Carter will "school the guys on their lines" — jokingly, of course.
Burke suggested playing their performances back for the rest of the Backstreet Boys for pointers and new choreography ideas.
Whenever the Backstreet Boys can safely go back on tour, fans should keep an eye out for some ballroom-inspired choreography.