'Dancing with the Stars': The Most Controversial Eliminations
On any reality TV series, there's going to be an element of surprise. And if we're being honest, that's what we look for when we tune in — the shocking moments that will keep us talking the next day.
On every season of Dancing with the Stars, there have been a few "OMG" moments. We've watched terrible performances, epic meltdowns, and stars quitting unexpectedly. And whether it felt like a celebrity contestant went home too soon, or fans felt like the wrong person ended up winning it all, DWTS has offered up some unbelievable ousters.
Here are 11 of the most controversial Dancing with the Stars eliminations so far.
1. Heather Morris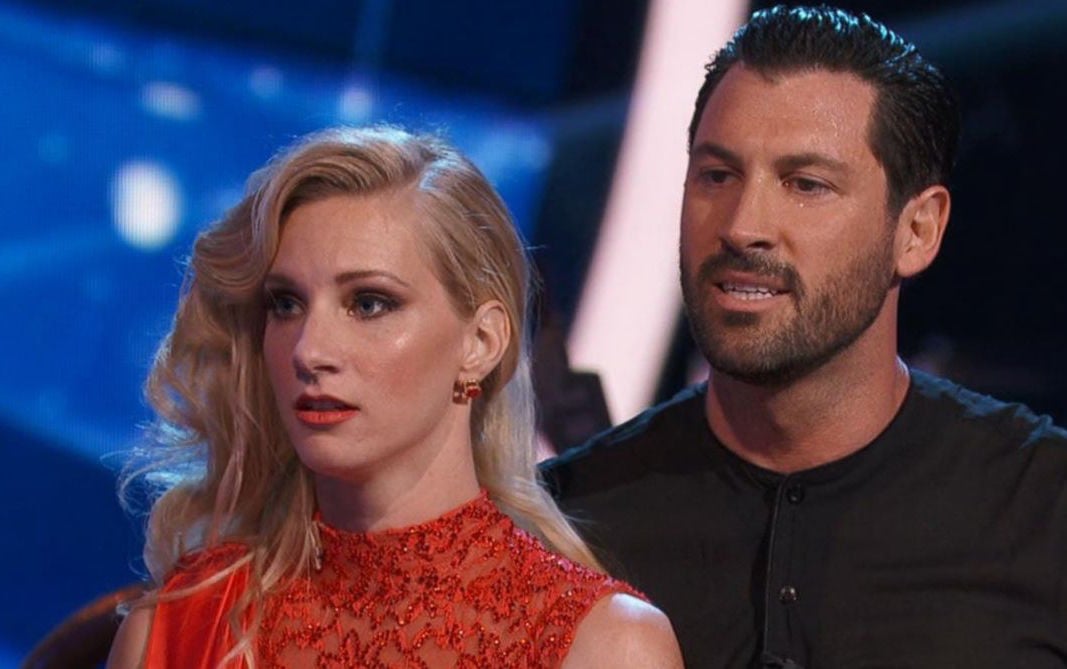 When Dancing with the Stars announced that Glee's Heather Morris would compete in Season 24, fans were a bit skeptical. After all, the actress and singer is already a professional dancer and was even a back-up dancer for Beyoncé.
Once the season started, it was clear that Morris and her partner, Maksim Chmerkovskiy, were in a league of their own. The team routinely had the best dances each week, and she seemed poised to win it all.
That's why her elimination in Week 6 was such a shock. Fans in the audience were visibly and vocally upset when Morris and Chmerkovskiy were announced as the duo that would be sent home. And even though some still question whether she belonged on DWTS in the first place, there's no doubt that she was among the best performers.
2. Elizabeth Berkley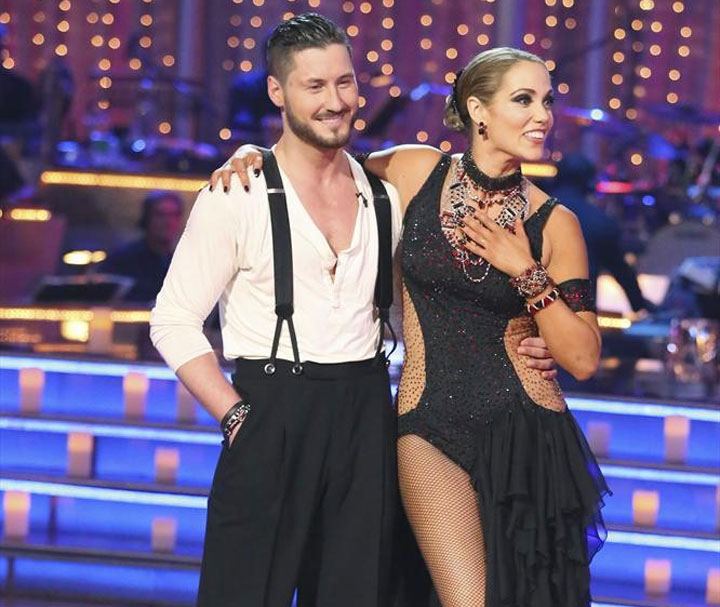 Showgirls' Elizabeth Berkley is no stranger to shocking an audience. And when it came to her tenure on Dancing with the Stars' 17th season, she was wowing fans in a good way. Nearly every week, the actress, alongside Val Chmerkovskiy, gave stellar performances that left her near the top of the leader board.
Then, in the ninth week of the competition, she and Val delivered a stunning Trio Salsa and wound up with a perfect score. Fans expected her to sail on to the finale, but instead, she was eliminated the next evening. To add insult to injury, dancers like Bill Engvall, who'd been mediocre at best, wound up moving on.
3. Kristin Cavallari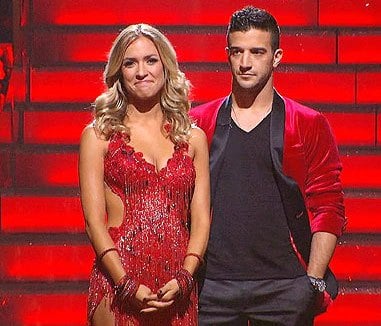 When the star of MTV's Laguna Beach made her debut on Dancing with the Stars, fans of the series didn't know what to expect. But Kristin Cavallari wound up putting on a pretty good show during the first few weeks of Season 13. Thanks to some good chemistry with her partner, Mark Ballas, she seemed poised to make it far in the competition.
But in the third week, she wound up in the middle of the pack after a less-than-thrilling take on the Samba. Despite the fact that it wasn't the best of the night, Cavallari and Ballas' performance was still considerably better than fellow contestants Nancy Grace and Chaz Bono.
Still, it was Cavallari who ended up going home. Whether it's because fans assumed she was safe, or whether she just failed to inspire passionate voting, it was still decidedly too early for her to go home.
4. Willa Ford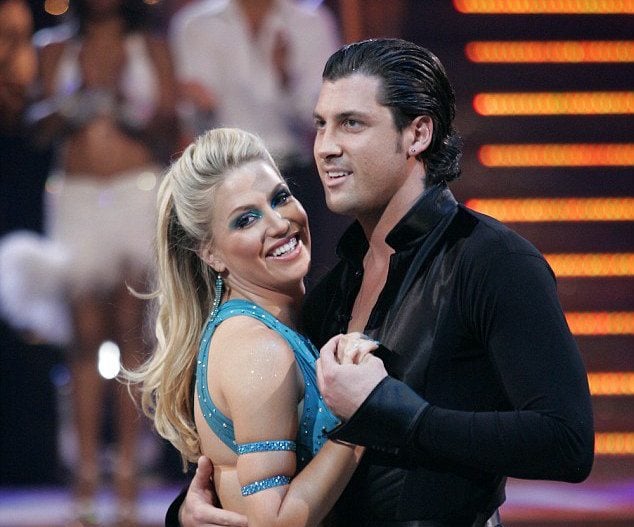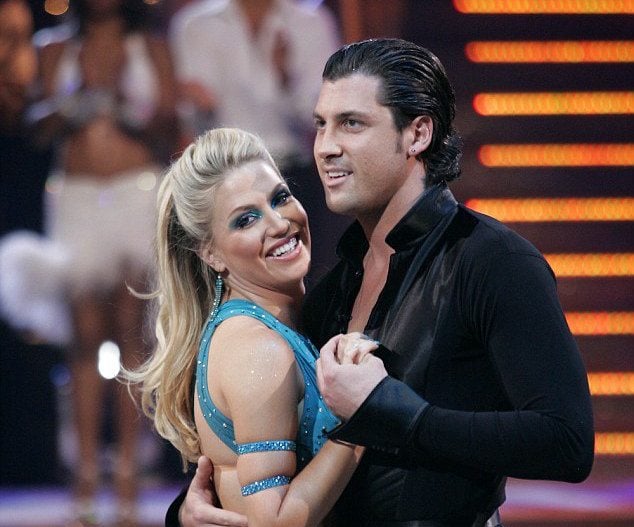 Sure, Willa Ford wasn't one of the most famous contestants to ever grace the Dancing with the Stars' stage. But what she lacked in recognizability, she made up for with her pretty significant dancing talent. During her time on DWTS' third season, Ford and her partner Maksim performed surprisingly well. And in the fifth week of the competition, they pulled off the best scores of the night.
So fans were especially shocked when Ford was voted off that week. Indeed, it was the first time that a first place finisher ended up facing elimination. The producers were clearly surprised, since they offered Ford a chance to come back the next week following Sara Evans' abrupt exit from the competition. Ford had apparently already made peace with her DWTS journey, though, because she turned them down.
5. Christina Milian
A lot of the times, eliminated contestants on DWTS hide their disappointment pretty well. But when Christina Milian was voted off during the fifth week of Season 17, she had a hard time holding back her emotions. It was understandable too — few expected the pop singer and her partner, Mark Ballas, to be sent packing before, say, Snooki at the very least.
Some, including Ballas, blamed Milian's early DWTS exit on guest judge Julianne Hough's critique of their last dance. The singer herself didn't point any fingers, but wasn't shy about expressing her own shock at leaving the competition so early.
6. Shawn Johnson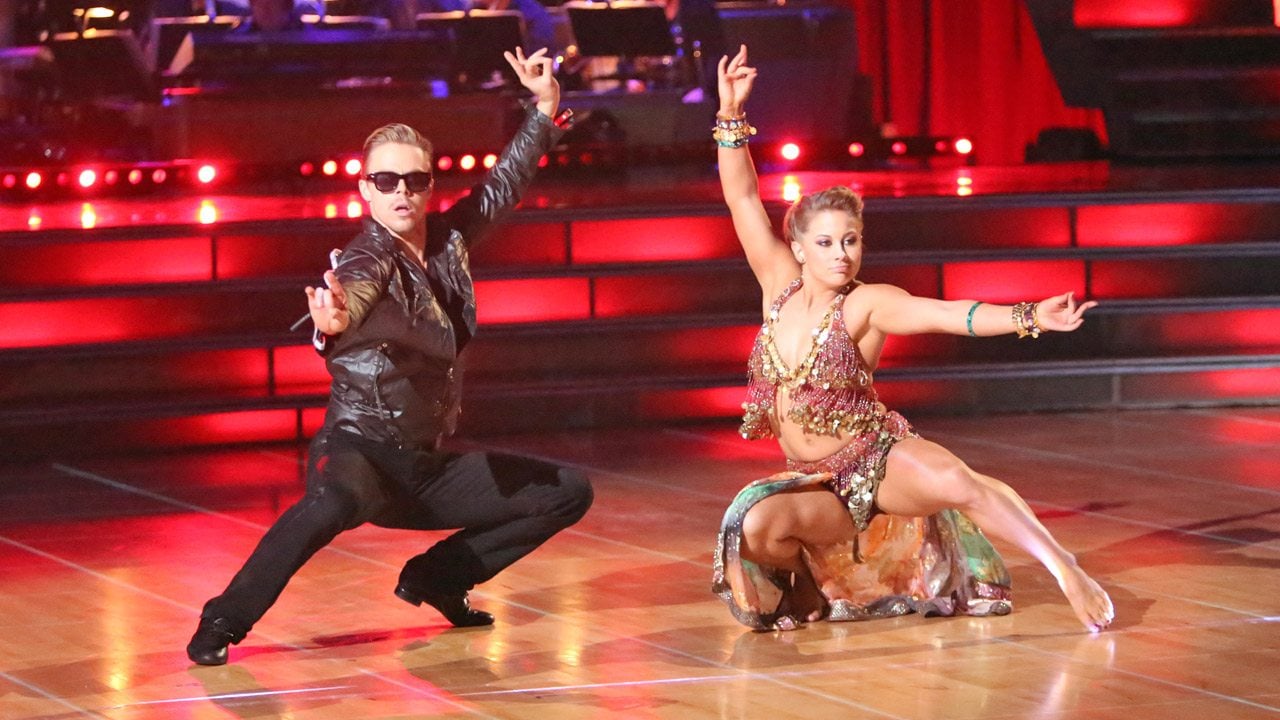 Olympic gymnast Shawn Johnson was an instant fan favorite when she appeared on Season 8 of Dancing with the Stars. Her petite stature, insane energy, and incredible athleticism helped propel her and partner Mark Ballas to the winner's circle that year, and made her a shoe-in for the Dancing with the Stars: All Stars season that followed.
Many fans thought that Johnson would easily win after she was paired with Derek Hough, so viewers were stunned when the couple lost out on the All Stars trophy to reality star Melissa Rycroft. To her credit, Johnson was an incredibly gracious runner-up, and insisted that Rycroft deserved the title.
7. Maria Menounos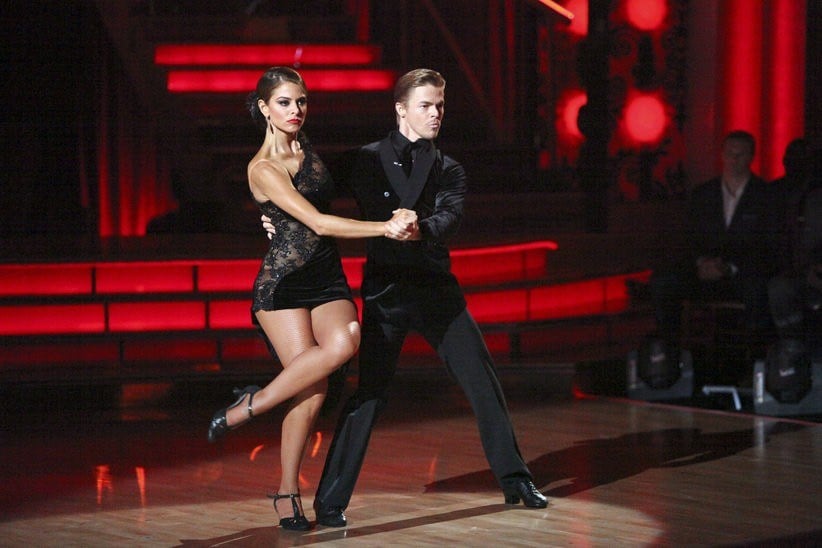 TV fans have long been familiar with Maria Menounos' smiling face, thanks to her hosting gigs on Today and Access Hollywood. And she earned even more fans when she competed with Derek Hough on Season 14 of Dancing with the Stars. Menounos frequently earned praise from the competition's judges, and she and Hough even earned a perfect score the week before the finals.
But instead of securing a spot in the top three, she was eliminated from the competition altogether. It was an especially surprising cut, because opera singer Katherine Jenkins had stumbled the night before during a crucial moment in her dance. Some speculated that fans voted for Jenkins out of sympathy without realizing it would mean that front-runner Menounos would get the boot.
8. Brandy Norwood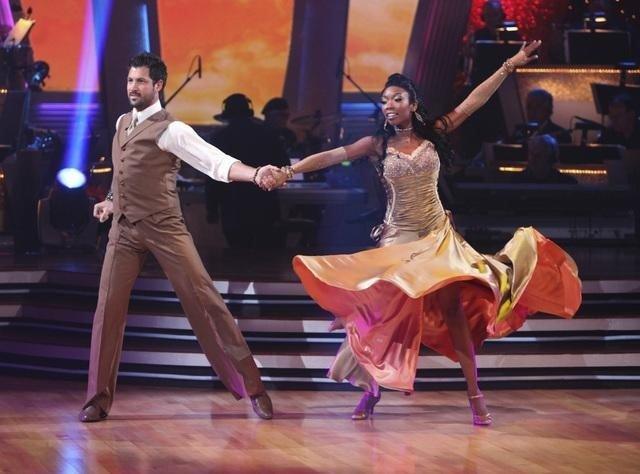 In Season 11 of Dancing with the Stars, singer and actress Brandy Norwood definitively proved herself to be a triple threat. Her dances with Maksim Chmerkovskiy were often considered the highlight of each week, and many viewers believed that she could go all the way.
However, in the week before the DWTS finals, Norwood was eliminated, just moments after reprising her beautiful Argentine tango from the previous evening. The studio audience erupted when they learned Norwood was going home, and even Norwood couldn't contain her surprise. Dirty Dancing's Jennifer Grey wound up winning the season, but Norwood's exit is still widely considered to be one of the least fair in the series' history.
9. Zendaya Coleman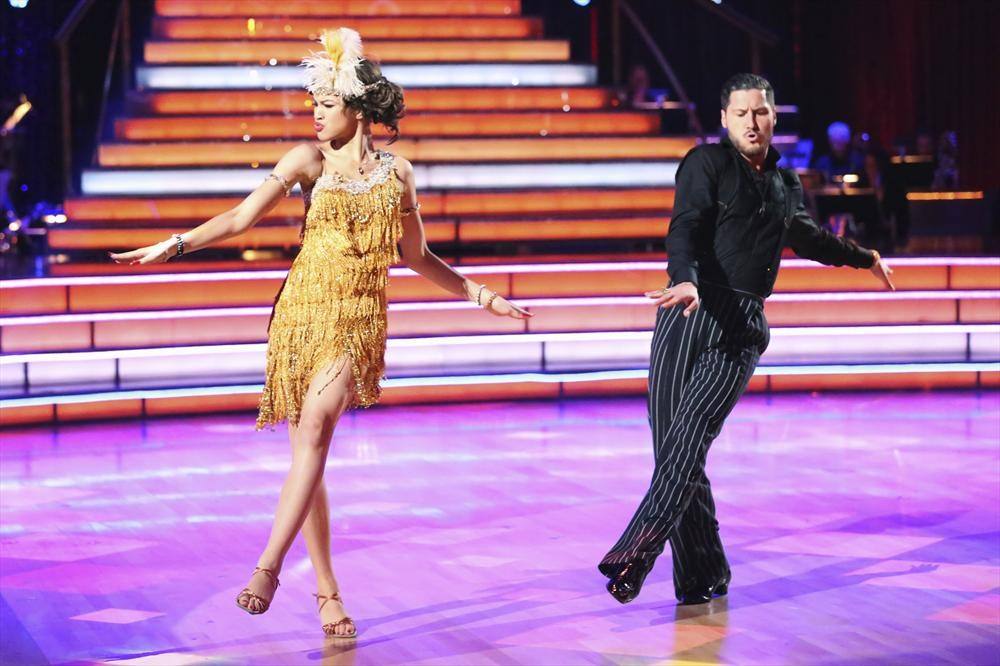 When teen star, Zendaya Coleman, appeared on the 16th season of DWTS, she was already a rising star in Hollywood. And she easily added to her fan base by absolutely dominating the competition with her partner, Val Chmerkovskiy. Throughout the entire season, she earned numerous perfect and near-perfect scores, so no one was surprised when she made it to the finals.
Viewers were surprised though, when country singer Kellie Pickler ended up snagging the mirror ball trophy instead of Coleman. It's not that Pickler was bad, but Coleman was clearly better. The Disney star's fans were devastated, and to this day, a lot of DWTS fans believe that she was the true winner of her season.
10. Sabrina Bryan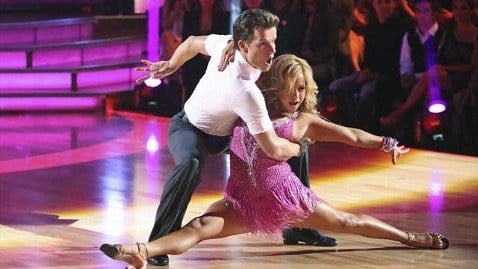 In Season 5 of Dancing with the Stars, singer Sabrina Bryan quickly became one of the most talked about contestants, thanks to her superb dance skills and fiery energy. But then, she was the victim of a shocking elimination when she was booted off the show.
She got a chance to redeem herself in Dancing with the Stars: All-Stars five years later. But despite impressive scores and an awesome chemistry with her partner, Louis van Amstel, she was again voted off in the sixth week of the competition.
It seemed like déjà vu, both for fans watching at home and for Bryan herself. Though she took the second loss in stride, she did admit that the elimination was a "stinger."
11. Simone Biles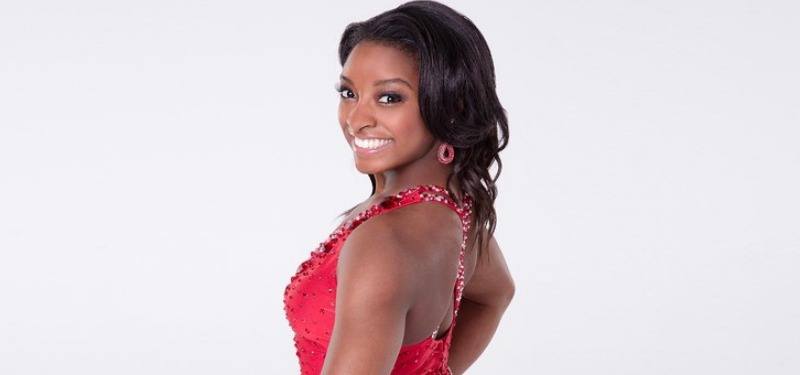 The Olympian's elimination shocked everyone including Simone Biles herself. She said on Good Morning America that she "thought they were going to pull a Steve Harvey on us" when the show announced their elimination. That's because before the elimination she got two perfect scores for her jive and rumba. Sadly, she just didn't have the votes to stay in the competition.
Additional reporting by Nicole Weaver.
Follow Katherine Webb on Twitter @prufrox
Check out Entertainment Cheat Sheet on Facebook!