'Dancing with the Stars' Pro Cheryl Burke Teases New Mental Health Project Coming in 2022 [Exclusive]
Cheryl Burke is more than a professional ballroom dancer — she's a mental health advocate, podcast host, and co-creator of a project she's launching in 2022. Showbiz Cheat Sheet spoke with Burke before the Dancing with the Stars Season 30 semi-finals. During our phone call, Burke teased the mental health project she's working on for next year.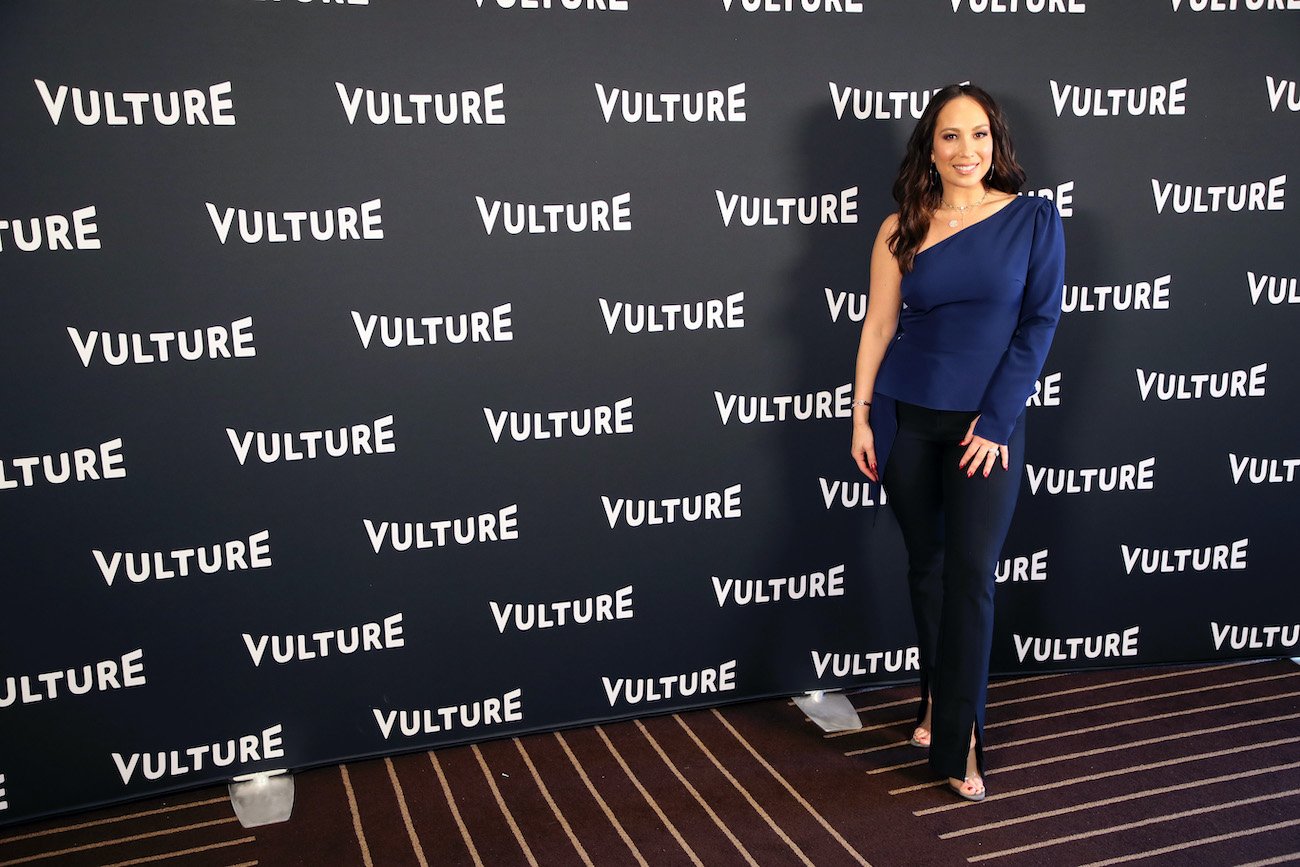 Cheryl Burke co-hosts the mental health podcast 'Pretty Messed Up'
During season 29 of Dancing with the Stars, Burke was partnered with Backstreet Boy AJ McLean. Together with McLean's mentor Rene Elizondo, they co-host the Pretty Messed Up podcast.
Burke first connected with McLean over Zoom in the summer of 2020. Ironically, they were talking about the podcast before becoming partners on Dancing with the Stars. As the show's description reads: "Whether they like it or not, they are stuck together now and have quickly realized they are PRETTY MESSED UP!"
While McLean and Burke talked about their Dancing with the Stars journey in earlier episodes, the podcast has always focused on mental health. Elizondo, McLean, and Burke are all at varying points in their sobriety, another hot topic on the podcast.
Cheryl Burke has a passion for mental health
Recently, Burke has been hosting the Pretty Messed Up podcast solo while McLean and Elizondo pursue projects outside of the show. "I miss them," Burke told Showbiz. "We've all become like the three amigos."
Burke explained McLean's busy schedule, what with the Backstreet Boys' residency in Las Vegas. Plus, Burke and her DWTS partner Cody Rigsby have made it to the season 30 finale, so she's has plenty to talk about while McLean and Elizondo are away.  
"My true passion is talking about mental health," Burke tells us. "Since the show is very relevant at the moment, we can talk about Dancing With the Stars, but … I think there's a lot that we can continue talking about as far as dancing and how it correlates to your mental health directly." 
'Dancing with the Stars' pro is working with a certified therapist on 'Body Language' program
In addition to expanding on the topics covered on Pretty Messed Up, Burke is working on another exciting project. "I have a dance program coming out in 2022 called Body Language," she tells Showbiz. "Me and a certified therapist talk about how movement is very good for your mental health and all the endorphins." 
"There's this thing called somatic experiencing," Burke teased. Good Therapy describes somatic experiencing as a method of addressing trauma developed by Peter A. Levine, Ph.D. Unlike animals, who physically release the energy accumulated during stressful events, humans tend to override this method of regulating the nervous system with feelings of shame, judgement, or fear. With somatic experiencing, people can better process trauma and move on from those feelings — a topic Burke will likely go over in her Body Language program.
RELATED: 'Dancing with the Stars': Jenna Johnson Chmerkovskiy Reacts to Pros Predicting Her and JoJo Siwa to Win [Exclusive]
"Even without that, there's so many past celebrities, pros, and producers I'd love to interview about the show," Burke continued during our conversation. "I think a lot of people are curious as to how it works."
Stay tuned to Showbiz Cheat Sheet for updates on Pretty Messed Up and Burke's new venture, Body Language. And tune in to see her perform with Rigsby in the Dancing with the Stars Season 30 finale on Monday, Nov. 22.