'Dancing with the Stars' Producer Admitted Women Are 'Scared' About the Makeup on the Show
Celebrities give up a lot of power to compete in Dancing with the Stars. One thing they give up is their makeup artist. A producer of the show admitted women are scared about Dancing with the Stars makeup. Here is how makeup is handled and even the makeup artists' products on celebrities and professional dancers.
'Dancing with the Stars' makeup is intense
When you're dancing, you're also sweating. The costumes and makeup also can be wild to match the night's theme. Lead makeup artist Zena Shteysel talked about balancing all of those things with Us Weekly.
"The trick comes down to maintenance," Shteysel said. "We do use products like face and eye primers." The makeup artists still have to touch up people's makeup throughout the night. 
Spray tanning is also very important for the show. "Spray tanning is a major part of the grooming process, as this helps to hide imperfections and creates the illusion of tighter, leaner looking bodies," the makeup artist explained.
The process was described as "collaborative," so celebrities might be part of the process. But producers have revealed many women are scared of it.
A producer admitted women are 'scared' about the makeup on the show
Celebrities usually have a lot of power over their image. But that's not the case on the show, and it makes them nervous.
"Women have the biggest fear [about makeup on the show], and it's something we can't negotiate," co-executive producer Deena Katz told Glamour. "We are so specific on what we do. The clothes are all made for them. The hair and makeup is all done for them. But women have had this fear about [wanting] to have their own hair and makeup artists, but you can't have that here."
She continued, "Our team is award-winning and fantastic. Kirstie Alley had a really hard time with it and really fought it. Now Kirstie uses our makeup artist for her. I get that fear, but they just have to take a leap with all of it. We promise they're going to look great."
What makeup do they use on 'Dancing with the Stars'?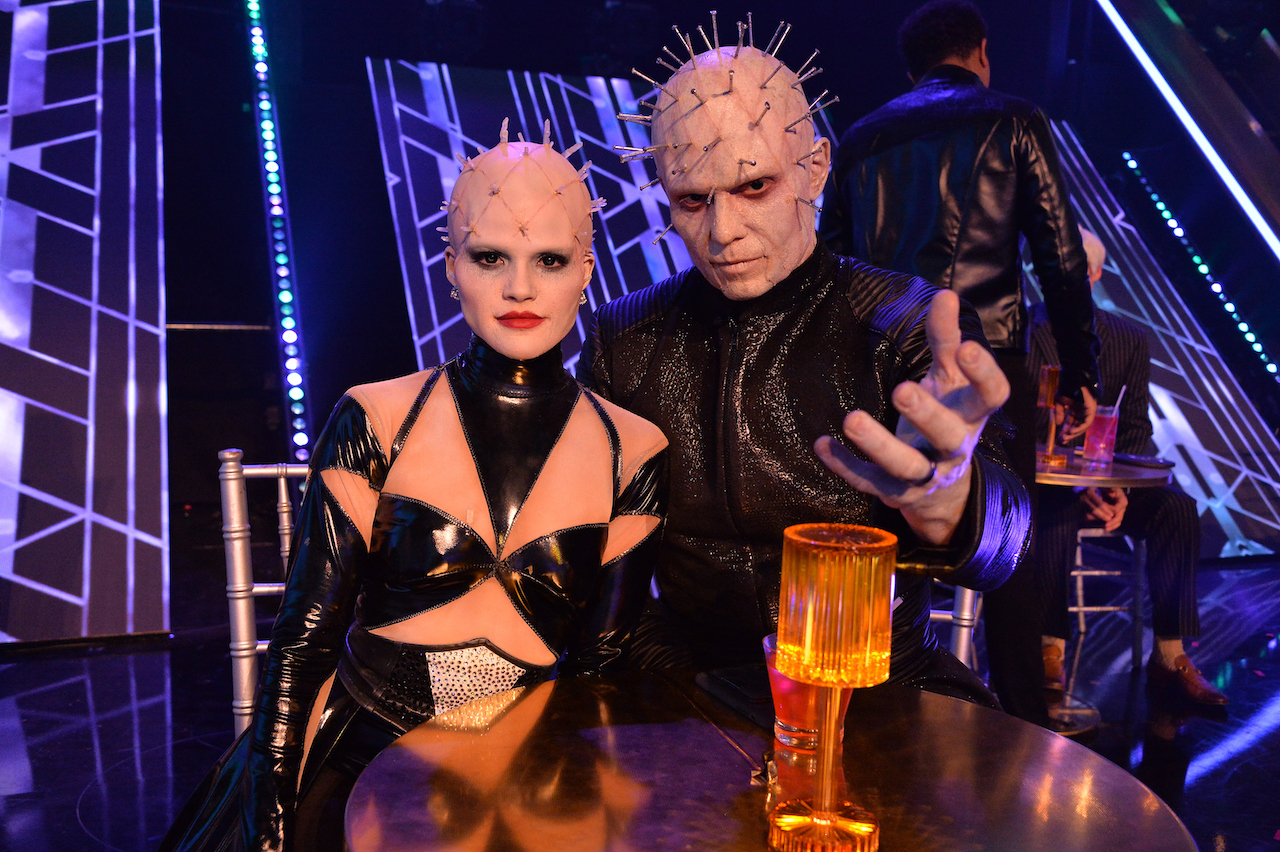 Shteysel revealed they tend to use all-day foundation, waterproof eyeliner, and long wear lip color from Stila. Makeup artists also carry around a Z Palette to touch up the cast's makeup.
The lead makeup artist has also recommended brands like Lucky Chick and Ardell Lashes to Pop Sugar. So, anywhere from drug store products and name brands can work to replicate the show's looks.
So celebrities are used to their makeup artists. But in the end, Dancing with the Stars makeup is out of their control and but the team makes sure everyone looks great.