'Dancing with the Stars': There's a Rule About Pairing Stars and Dancers Who Hate Each Other
Celebrities don't always get along with their dance professionals on Dancing With the Stars. Some might assume this would make good television. But producers have talked about which pairings don't work for the dancing show.
Some celebrities and dancers on 'Dancing with the Stars' don't get along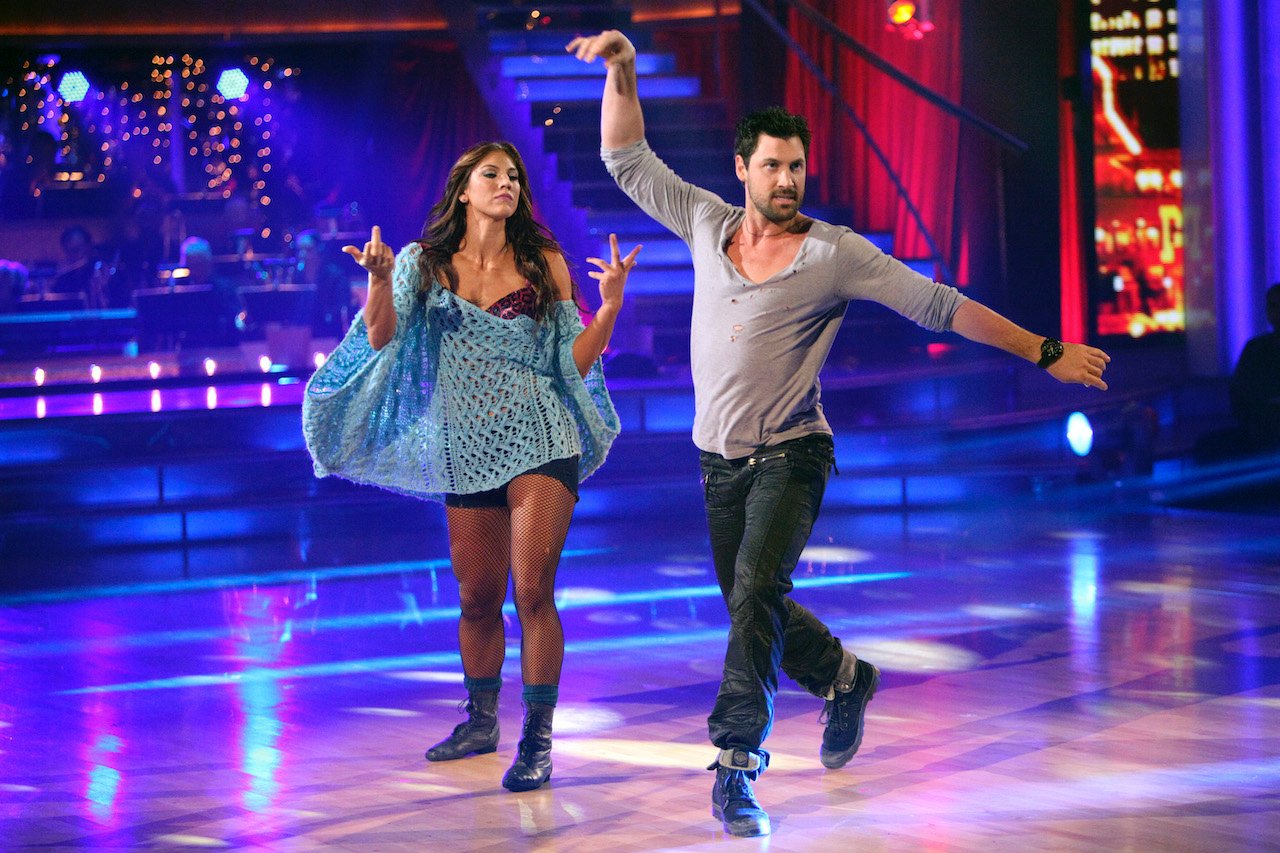 Every season of Dancing with the Stars has a professional dancer teach a celebrity their dances every week. The pairs having a good relationship will make this job easier. Some pairings have led to romantic relationships. Others have been disasters.
Hope Solo accused Maksim Chmerkovskiy of manhandling her during their rehearsals in her memoir. He also didn't hold back and called her a "sh*tty person" on the Allegedly With Theo Von & Matthew Cole Weiss podcast.
Cheryl Burke claimed she asked executives to eliminate her and Ian Ziering because she hated working with him. But do producers want celebrities and professional dancers not to get along?
There's a rule about pairing stars and dancers who hate each other
Personalities don't always mix well. Some fans might wonder if that's used to make good television. But producers claim there's a rule to consider these situations.
"There are some celebs that have wishes, and we always say we can't guarantee it. That's why we meet all the celebrities and know all the dancers because some celebs think they know better," producer Deena Katz told Glamour via Us Weekly. "We are never ever going to try to pair people that we think won't get along. We always want the best pairing because we know them so well."
Of course, the stress of the situation and personalities still might lead to pairings that don't work well together. But according to producers, they try to avoid that as much as possible.
Some pairings are considered 'too intense' for the reality show
Katz isn't the only producer to talk about avoiding pairs who don't get along. Showrunner Rob Wade told E! News these types of pairings are too much work.
"We don't pair people who aren't going to get on," he claimed. "It's too intense. It's not like The Bachelor or something, we couldn't do that. That would just be miserable experience for the celebrity, for us and the viewer." 
He continued, "You don't want to see two people who don't like each other and, quite frankly, we have made that mistake pairing people up who didn't get on so well." So the show tries hard to match celebrities with people they'll click with, but you can't predict the future, so some pairings don't end up working.