'Dancing With the Stars' Sharna Burgess Cuddles Brian Austin Green in Steamy Maternity Snaps
'Dancing With the Stars' pro Sharna Burgess couldn't contain her joy over a series of steamy maternity photos taken with beau Brian Austin Green.
Sharna Burgess, Dancing With the Stars mirrorball winner and professional dancer, shared a series of steamy maternity snaps to social media where she passionately cuddled beau Brian Austin Green. The mother-to-be, who is eagerly awaiting the birth of her first child, posted a series of images on social media. She and Green, who have been dating since Oct. 2020, announced they were expecting earlier this year.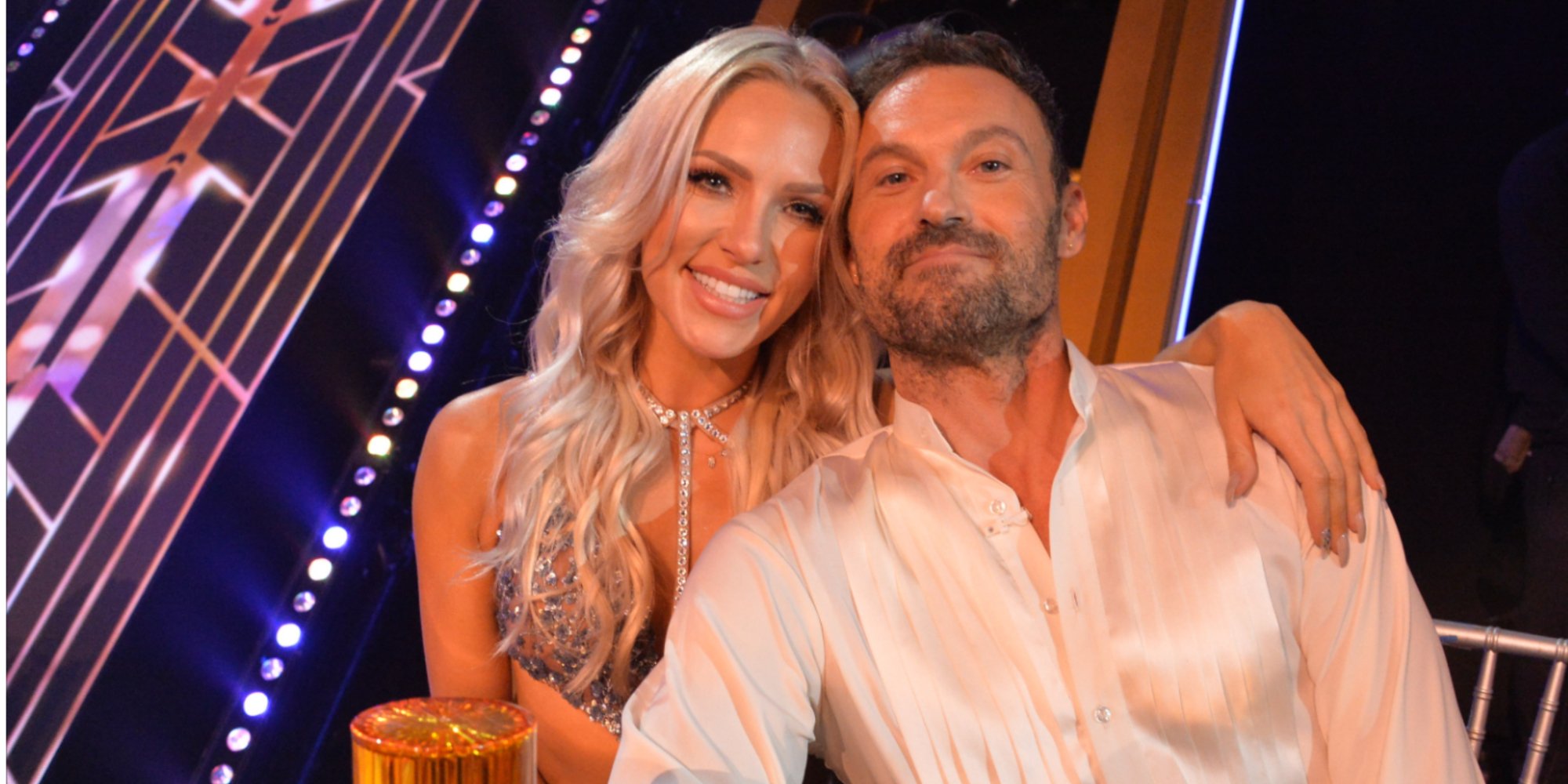 Sharna Burgess and Brian Austin Green are expecting a boy
Burgess first learned she was pregnant in Oct. 2021.
In Feb. 2022, she posted a photograph of her belly. Atop it was the hands of his three young sons, Green and Burgess. Green was previously wed to Meghan Fox and shared custody of sons Noah, Bodhi, and Journey.
Consequently, Green is a father to son Kassius with actor Vanessa Marcil.
In the caption, Burgess wrote the following passionate statement regarding the moment her world changed.
"And suddenly, my world would never be the same. Forever greater, expanded, and deeper. Forever abundant and unconditional. Baby Boy July 4th (ish) 2022. Brian Austin Green, I love our family, I love that it's growing, and I love you. How did we get so lucky? Kassius Marcil Green, we are doing this photo again with you in it so we can hang it up at home. We love you."
Sharna Burgess shared snaps from a steamy photoshoot with Brian Austin Green
Burgess shared other uploads from her steamy photoshoot with Green on three Instagram uploads.
In the first, Burgess and Green were caught on video.
Likewise, the dance pro leaned back into The Conners actor as he held her from behind.
Green kissed the top of her forehead.
In the second part of the video, the professional dancer was wrapped in a white, flowing sheet as she and Green looked deeply into each other's eyes.
After that, Burgess posted a second Instagram snap taken during that particular shoot.
The black and white photograph captured a loving moment between the couple.
Burgess showed off her classical dance training in a stunning solo image
In a lovely snapshot taken at her 35th week of pregnancy, Burgess wore a champagne-colored silky slip dress with a flowing train. She posed, performing a graceful arabesque. 
Burgess wrote a message to her son in the caption of the gorgeous image.
"I can't wait to meet you and kiss your little face and to feel your tiny hand wrap around my finger," the professional dancer penned.
"To see your daddy hold you for the first time or feel my heart crack open and know I'll never be the same," she continued.
"I can't wait to watch you sleep and be in awe of you and see that first smile you give me and the first giggle I hear. Your brothers are so excited. I can't wait for you to meet your family and tell you how loved you are by all of us.
"I can't wait to be your Mother. Forever and always," Burgess concluded.
However, she had a secondary message for her little man as well.
She admitted that she couldn't wait "not to be pregnant," so she asked the infant to please not "be late like your mother," take after his father, and "be on time, if not early."
Burgess will likely step back from her duties on the upcoming Dancing With the Stars season 31, where she has coached celebrities as a professional dancer for 16 of the series' 30 seasons.
Dancing With the Stars is scheduled to begin streaming sometime this fall on Disney+.