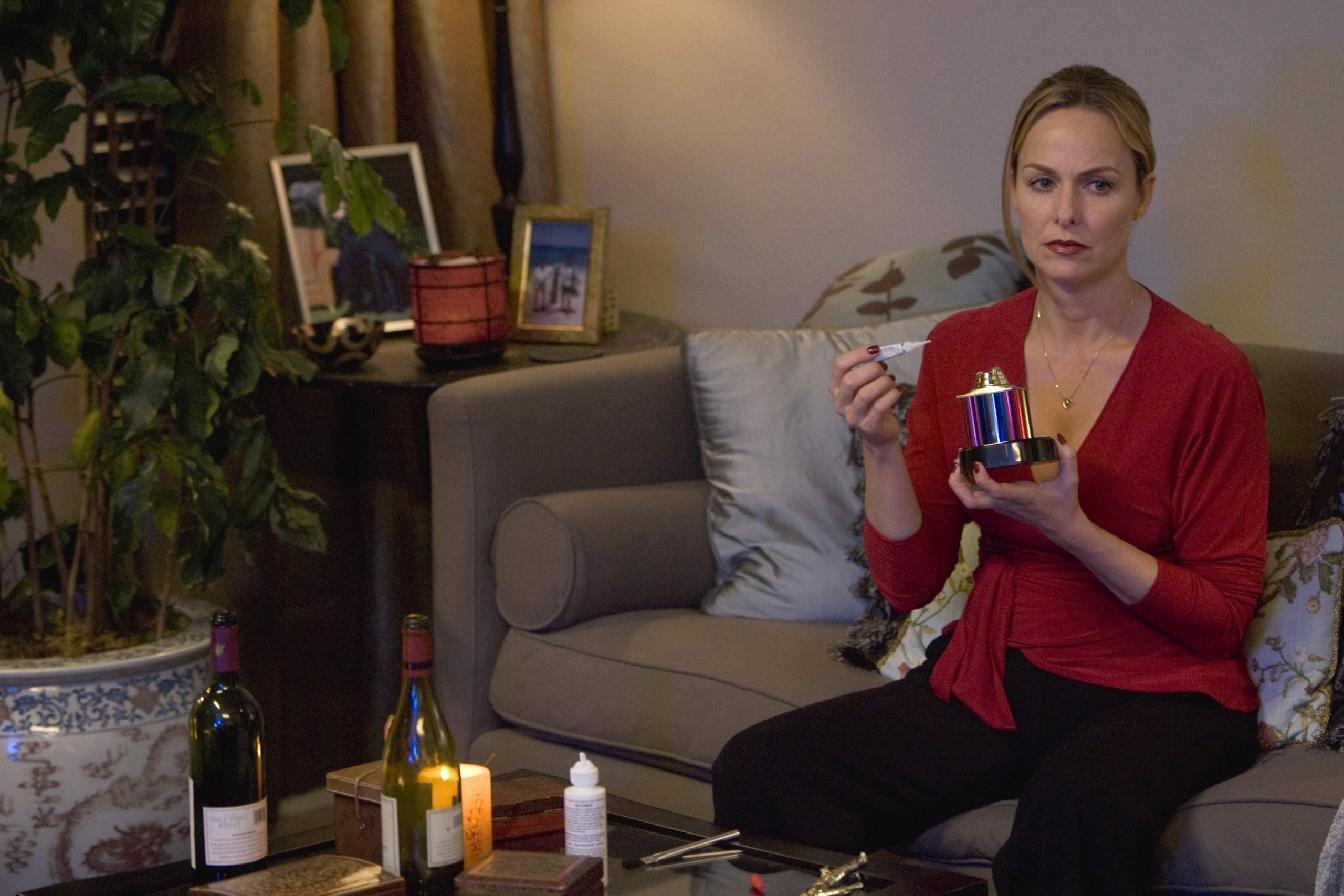 'Dancing With the Stars': 'The Office' Fans Want Melora Hardin Dancing to This Cringe-Worthy Song
With Melora Hardin competing on 'Dancing With the Stars,' 'The Office' fans want to see her dance to one song from the episode 'Dinner Party.'
As a scripted mockumentary, The Office didn't rely on music too often. Still, there are a few stand-out musical moments from the series, including the cold open in the season 7 episode "Nepotism" where the cast dances to "Nobody but Me" by The Human Beinz and a song from the season 4 episode "Dinner Party." Now that Melora Hardin is competing in Dancing With the Stars Season 30, fans only want to see her perform to one song.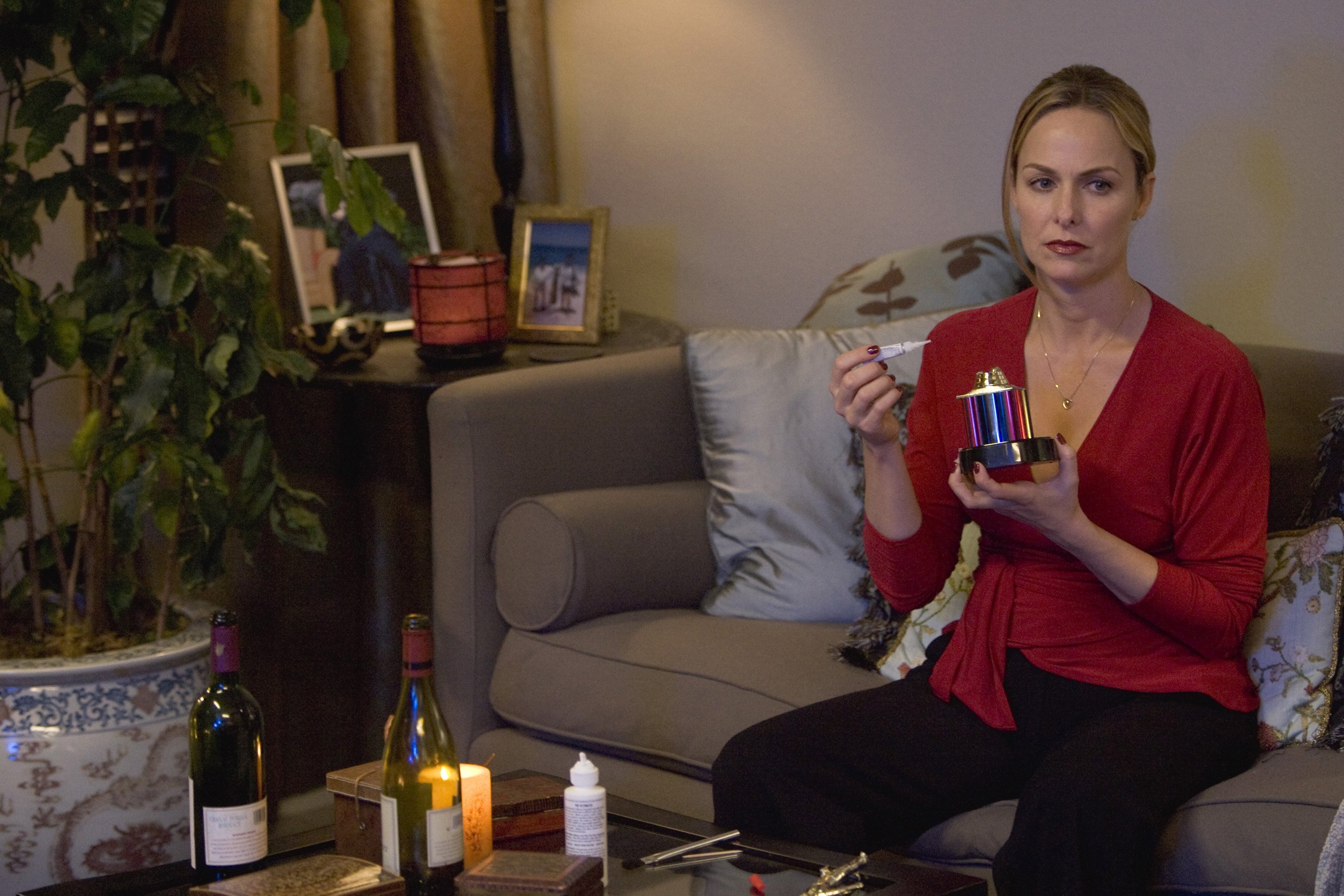 'The Office' episode 'Dinner Party' is a fan favorite
"Dinner Party" has become one of the most beloved episodes of The Office. It's also one of the most cringe-worthy in the series for several reasons. 
In the episode, Michael Scott (Steve Carell) and Jan Levinson (Hardin) invite a few select Dunder Mifflin Employees to Michael's condo for dinner. Their guests include Jim Halpert (John Krasinski), Pam Beesly (Jenna Fischer), Andy Bernard (Ed Helms), Angela Martin (Angela Kinsey), and Dwight Schrute (Rainn Wilson). Dwight's former babysitter also makes an appearance.
Aside from Michael's outburst about his multiple vasectomies and Jan's livid toss of Michael's prized Dundee Award, one of the most memorable parts of the episode is when Jan plays "That One Night." The song is by Jan's much younger ex-assistant, Hunter (Nicholas D'Agosto). Most fans presume the song is about Jan taking Hunter's virginity.
Fans want Melora Hardin dance to 'That One Night' on 'Dancing With the Stars'
"Dinner Party" is one of Hardin's most iconic performances from The Office. As such, fans want to see her compete with "That One Night" on DWTS.
"Fans of The Office – Jan Levinson herself, Melora Hardin, is doing Dancing With The Stars," James Wilson-Taylor, an interviewer, host, and multimedia Manager of Rock Sound, tweeted. "The campaign for a routine to 'That One Night' starts here." 
The Office fans are hopeful Hardin and her pro dance partner, who has yet to be announced, will kickstart the season with a dance to this iconic song or at least dance to it at some point in the season. Historically, the music selections for Dancing With the Stars are kept secret until the episode premieres, so fans will have to tune in to see what Hardin performs with throughout the competition.
Is 'That One Night' a real song?
The version of the song heard in the "Dinner Party" episode of The Office is performed by Todd Fancey of The New Pornographers, as writers Lee Eisenberg and Gene Stupnitsky explained Officetally. "I got a call from my friend Alicen Schneider, who was vice president of music creative services for NBC," Fancey explained to Floor 8. 
As a fan of the series, Fancey took on the project. "It came really quick," Fancey added. "I wrote it on acoustic guitar, [and] my direction was 'Make it sound kind of amateur. He's a struggling musician.'"
'Dancing With the Stars' Season 30 details
Dancing With the Stars will premiere next week! Many fans can't wait to see which celebrities get paired with which pro dancers. Hardin's competition in season 30 includes: 
JoJo Siwa
Suni Lee 
"The Miz"
Matt James 
Olivia Jade
Cody Rigsby
Iman Shumpert
Amanda Kloots
Martin Kove
Christine Chiu 
Jimmie Allen
Kenya Moore 
Brian Austin Green
Melanie C. 
Tyra Banks will return as the host of Dancing With the Stars. The judges, including Len Goodman, Carrie Ann Inaba, and Bruno Tonioli, will also return. Joining them is former DWTS pro and six-time Mirrorball Champion Derek Hough.
Ultimately, Hardin performing to "That One Night" isn't entirely impossible! Tune in to the premiere of Dancing With the Stars Season 30 on Sept. 20.