'Dancing with the Stars': There's Reported Beef Between Host Tyra Banks and Judge Len Goodman
Tyra Banks is the new host of 'Dancing With the Stars'. Reports indicate she doesn't get along with fellow judges, fear the show may end up canceled.
There are only a couple of weeks before the season 29 premiere of Dancing with the Stars, and drama is brewing behind the scenes. With the exit of hosts Tom Bergeron and Erin Andrews — and the addition of host Tyra Banks — there's bound to be a little turbulence. And allegedly, Len Goodman isn't too happy about the changes.
Tyra Banks replaced Tom Bergeron and Erin Andrews as host and executive producer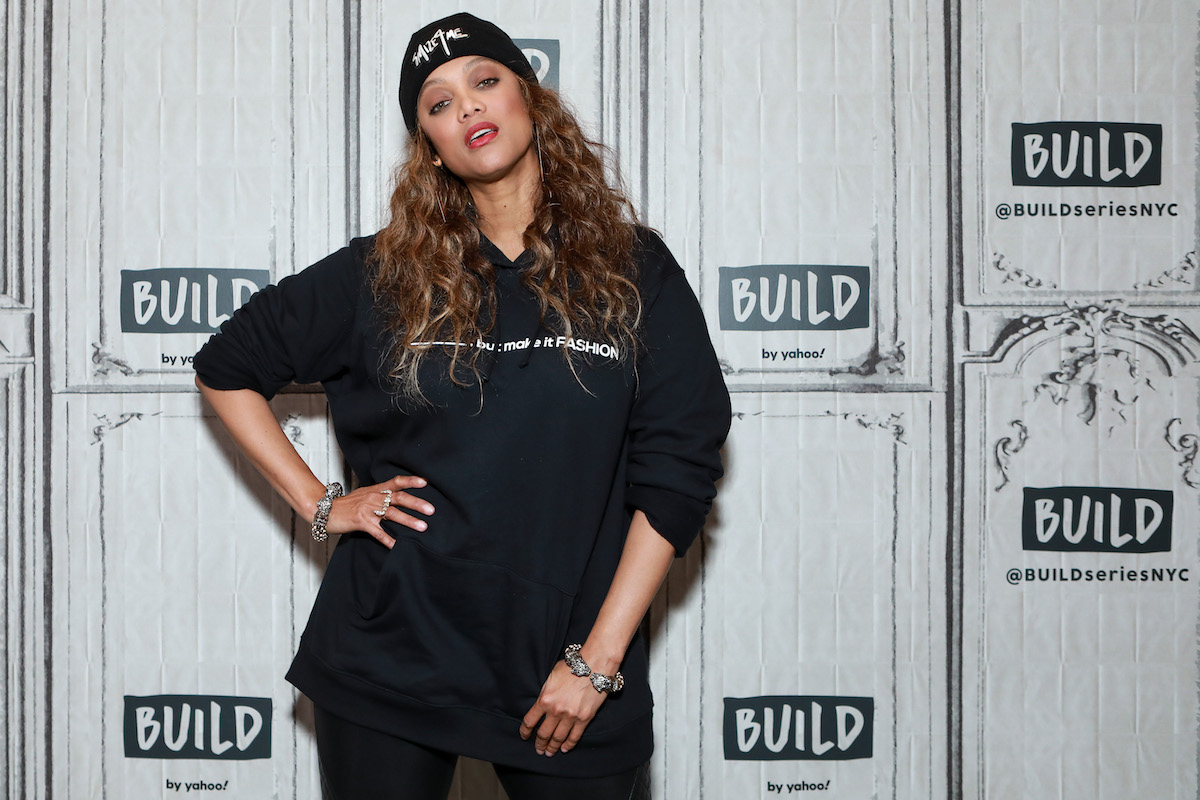 Many fans of DWTS weren't too happy with the sudden departure of Bergeron and Andrews. The news came in early July when Bergeron tweeted that he will not return for another season.
"Just informed @DancingABC will be continuing without me. It's been an incredible 15 year run and the most unexpected gift of my career. I'm grateful for that and for the lifelong friendships made. That said, now what am I supposed to do with all of these glitter masks?" he wrote.
Initially, it wasn't clear why Bergeron was cut, or whether he decided to leave on his own volition. Some fans have speculated it had something to do with Bergeron's comments about former DWTS contestant Sean Spicer.
At the time, Banks spoke about the new gig.
"I've been a fan of DWTS since its beginning … The fun mixed with raw emotion, seeing celebrities push past their comfort zones, the sizzling dance performances…it's always transported me to my days of turning it up 10 notches on the catwalk," she said in an official statement via CNN.
Whether the changes are for the better remain to be seen. However, reports of disagreements between Banks and the DWTS judges are already starting to circulate.
Tyra Banks and Len Goodman are allegedly butting heads
According to a new report by OK! Magazine, the new direction of the show allegedly isn't Goodman's cup of tea.
"He is proud of the show he started in England before adapting it for a US audience," sources claimed. "As far as Len is concerned, he would never have replaced beloved host Tom Bergeron, but no one asked his opinion."
The sources continued, alleging: "Tyra has taken over completely. She is an executive producer as well as the host and wants to change the show to a point where its long-time fans won't recognize it anymore. The only person that is standing up to her is Len, which as you can imagine isn't going over well."
The sources went on to claim Goodman is concerned about how the changes will affect the show's ratings, as well as its perception as a ballroom dancing competition.
Neither Banks nor Goodman has commented on the claims. But it isn't the first time the America's Next Top Model creator has been in the middle of controversy.
Tyra Banks is used to backlash
Over the years, Banks has come under fire for a cacophony of things, particularly as she hosted ANTM. A recent example of this came up on Twitter when old clips of her ANTM hosting days resurfaced, showing Banks in an unflattering light for her treatment toward the aspiring models.
The clips showed Banks demeaning a contestant for not having the gap between her teeth filled, having models darken their skin tones to pose as different races.
Banks addressed the criticism, acknowledging the "insensitivity" of her previous comments.
That said, things may only be heating up for season 29 of DWTS. We'll have to wait and see whether the judges — and Banks — can find a way to get along.