'Dancing with the Stars': What Val Chmerkovskiy Initially Thought of Olivia Jade Being His Partner
Olivia Jade once made headlines because of a college admissions scandal. But now she's making headlines for competing with Val Chmerkovskiy on Dancing with the Stars. As a guest on Jade's new podcast, Chmerkovskiy talks about his initial reaction to finding out he would dance with the YouTuber in DWTS Season 30. Find out how his perspective has shifted, plus the most satisfying aspect of their partnership on the show.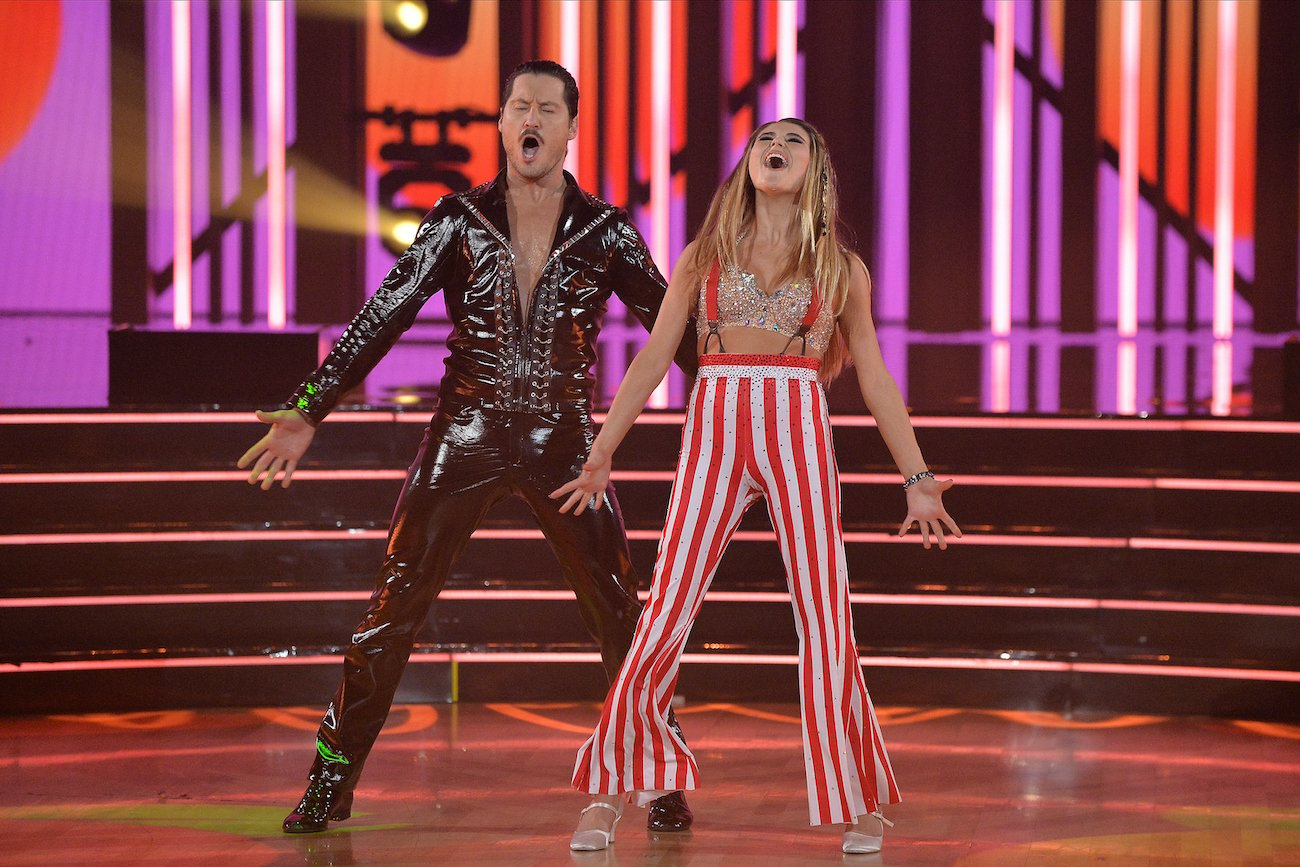 Val Chmerkovskiy was curious about Olivia Jade's work ethic and entitlement 
Jade's new podcast, Conversations with Olivia Jade, features conversations with guests like her Dancing with the Stars partner. Jade asks in the During their conversation in the Nov. 1, 2021 episode of the podcast, Jade is curious about Chmerkovskiy's reaction to finding out about their partnership.
"Of course I was like, 'Oh no…' Why would I be like, 'Yay, I got this girl,'" Chmerkovskiy replies. "I don't know who you are; I only know who you are based on what I'm told and nothing beyond that." 
Chmerkovskiy admits to wondering about Jade's work ethic or if she would come off as entitled. "I quickly saw that wasn't the case," he explains. "You feel that within the first two minutes of talking to you." The Dancing with the Stars pro says he was excited to teach Jade, who joined the show "excited to learn something." 
'Dancing with the Stars' allows Val Chmerkovskiy to feel connected to Olivia Jade's story  
Jade has been rebuilding her image since she and her family made headlines in 2019. Now, thanks to Dancing with the Stars, the influencer feels like she has newfound confidence. 
"Before I did Dancing with the Stars, I was really embarrassed to be associated with [the college admissions scandal]," Jade explains. "I would get so insecure. After doing this show, I'm proud of something I'm doing and [how] I'm working toward something and it's not being handed to me." 
"When I found out that you were my partner — I wouldn't want any other partner on this roster," Chmerkovskiy adds. "I felt connected to your story and you as a person." Chmerkovskiy says learning Jade isn't what the media portrays makes him excited to share the real Jade with the world.
Val Chmerkovskiy's wife Jenna Johnson Chmerkovskiy says he and Olivia Jade have good chemistry 
Jenna Johnson Chmerkovskiy is also competing in season 30 of Dancing with the Stars. She's dancing in the first same-sex coupling in the American version of the show with pop star JoJo Siwa. 
Speaking with the Scrubbing In with Becca Tilley & Tanya Rad podcast, Johnson Chmerkovskiy talked about the chemistry Jade and her husband share on the dance floor, which mimics her and Siwa's chemistry share.
"I have amazing chemistry with my partner and he has amazing chemistry with his partner," says Johnson Chmerkovskiy. "You want to have a great energy about you where people watch and [wonder], 'Why is that magic?'" In her opinion, that connection makes all the difference in the competition. 
For Chmerkovskiy, the chance to change Jade's perspective of herself is the highlight of Dancing with the Stars Season 30. But with only three weeks left, can they go all the way to the finale together?
See more from Jade and Chmerkovskiy on Dancing with the Stars Monday nights at 8 PM EST on ABC.