'Dancing with the Stars': Val Chmerkovskiy's Plans for Next Season Are 'TBD'
Olivia Jade is Val Chmerkovskiy's 18th partner on Dancing with the Stars. Like professional ballroom dancer Cheryl Burke, Chmerkovskiy is considering retiring from DWTS — but not from dance. Jade and Chmerkovskiy talk about his future on Dancing with the Stars on her new podcast. Find out what Chmerkovskiy means by his "TBD" plans for next season.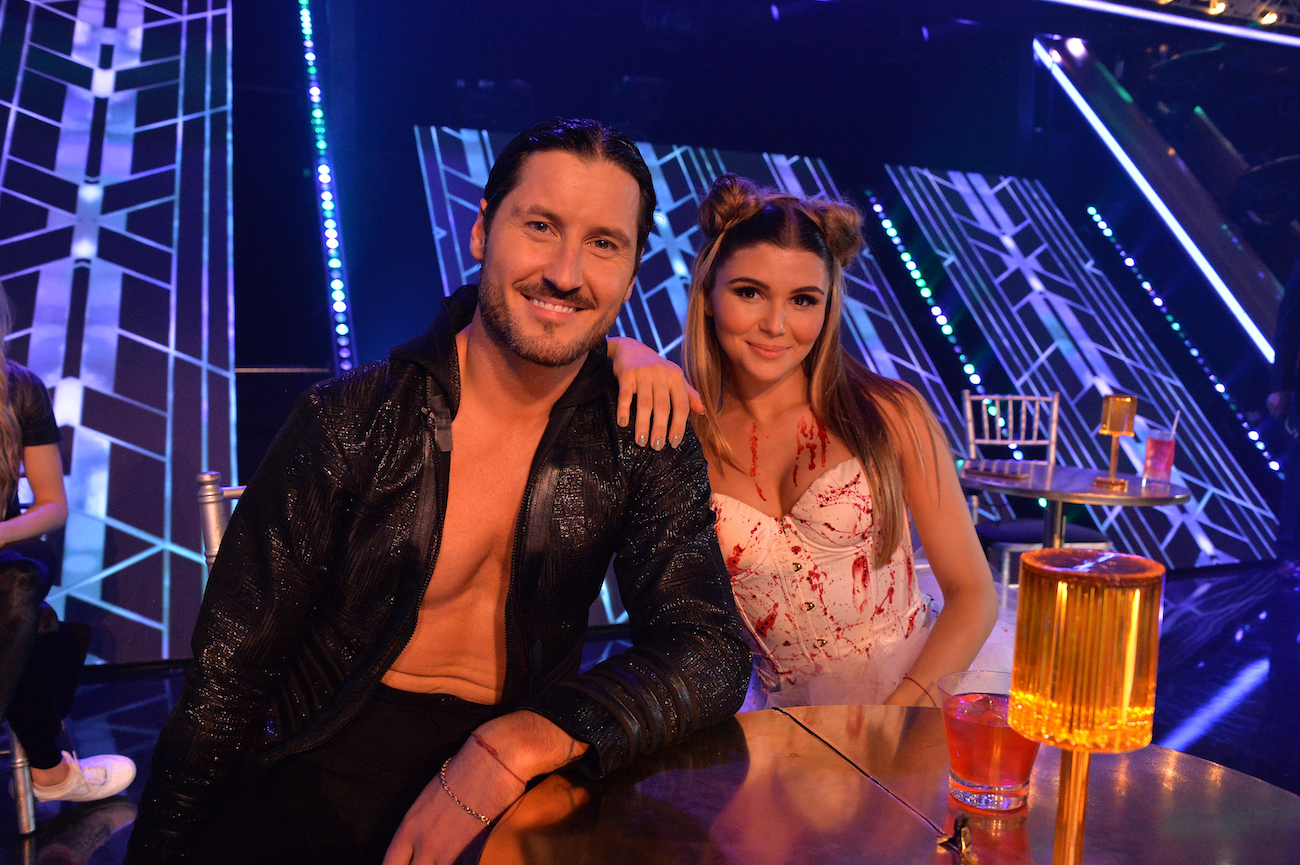 Val Chmerkovskiy might retire from 'Dancing with the Stars' but continue to dance 
Chmerkovskiy was a guest on Jade's new podcast, Conversations with Olivia Jade. Together, they talked about DWTS Season 30, Chmerkovskiy's future on the show, and the connection they share. 
"Is this your final season?" Jade asks in the "Conversations with Val Chmerkovskiy" episode. "I'm definitely going to keep dancing," Chmerkovskiy says. 
"[Another season of] Dancing with the Stars… it's TBD [to be determined] because I think you're my 18th partner," he continues. "I build different relationships with all of them. You're my favorite. You definitely are the biggest surprise for me; you definitely exceeded my expectations for sure." 
Chmerkovskiy talks about his previous partners who came in with some dance experience. But Jade came in with little to no experience, and that's something Chmerkovskiy appreciates. "The harder the journey, the more it means to you," he explains. "This one means a lot to me, so how many of these meaningful journeys can I emotionally go through?" 
Val Chmerkovskiy feels connected to Olivia Jade's story thanks to 'Dancing with the Stars'
In season 30 of Dancing with the Stars, performing with Jade has allowed Chmerkovskiy to feel connected to her story. In 2019, Jade's mother, Lori Loughlin, made headlines for the infamous college admissions scandal. Her time on DWTS has given Jade the confidence to be in the public eye again, as discussed in this podcast episode. But more than that, Jade's involvement this season has changed Chmerkovskiy's life. 
"When I found out that you were my partner — I wouldn't want any other partner on this roster," Chmerkovskiy tells her. "I felt connected to your story and you as a person." For the DWTS pro, learning more about Jade and discovering she isn't as the media portrays her makes Chmerkovskiy excited to share the real Jade with the world.
Val Chmerkovskiy's 'DWTS' history and partners 
Chmerkovskiy has been part of Dancing with the Stars since the second season of the show in 2006. In season 13, he danced as a pro with Elizabetta Canalis. Chmerkovskiy has competed in every season since, dancing with celebrities like: 
Sherri Shepard (Season 14)
Kelly Monaco (Season 15)
Zendaya (Season 16)
Elizabeth Berkley Lauren (Season 17)
Danica McKellar (Season 18)
Janel Parrish (Season 19)
Rumer Willis (Season 20) 
Tamar Braxton (Season 21)
Ginger Zee (Season 22)
Laurie Hernandez (Season 23)
Normani Kordei (Season 24)
Victoria Arlen (Season 25)
Nancy McKeon (Season 27)
Sailor Cook (Season 28)
Monica Aldama (Season 29)
Jade (Season 30)
Val Chmerkovskiy has 2 Mirrorball Trophies
As a pro on Dancing with the Stars, Chmerkovskiy has won the Mirrorball Trophy twice. His first win came in season 20 when he danced with Willis. Later, in season 23, Chmerkovskiy and gymnast Hernandez took home first place.
Are there more Mirrorball wins in Chmerkovskiy's future? Tune in to Dancing with the Stars Monday nights at 8 PM EST on ABC to find out.