'Dancing with the Stars' Viewers Declare These Fan-Favorites Should Replace Series Host Tyra Banks
"Dancing with the Stars" fans have declared that there are several better options than Tyra Banks to helm the series. They shared their opinions in a Reddit thread dedicated to the show.
Dancing with the Stars fans are known for being vocal about their favorite show. After two seasons where Tyra Banks has performed as both host and executive producer, viewers appear to have not developed a real relationship with the former supermodel. In a Reddit thread dedicated to the series, fans have named several fan favorites to replace Banks. These include former pros and celebrities who they believe would lead the show differently.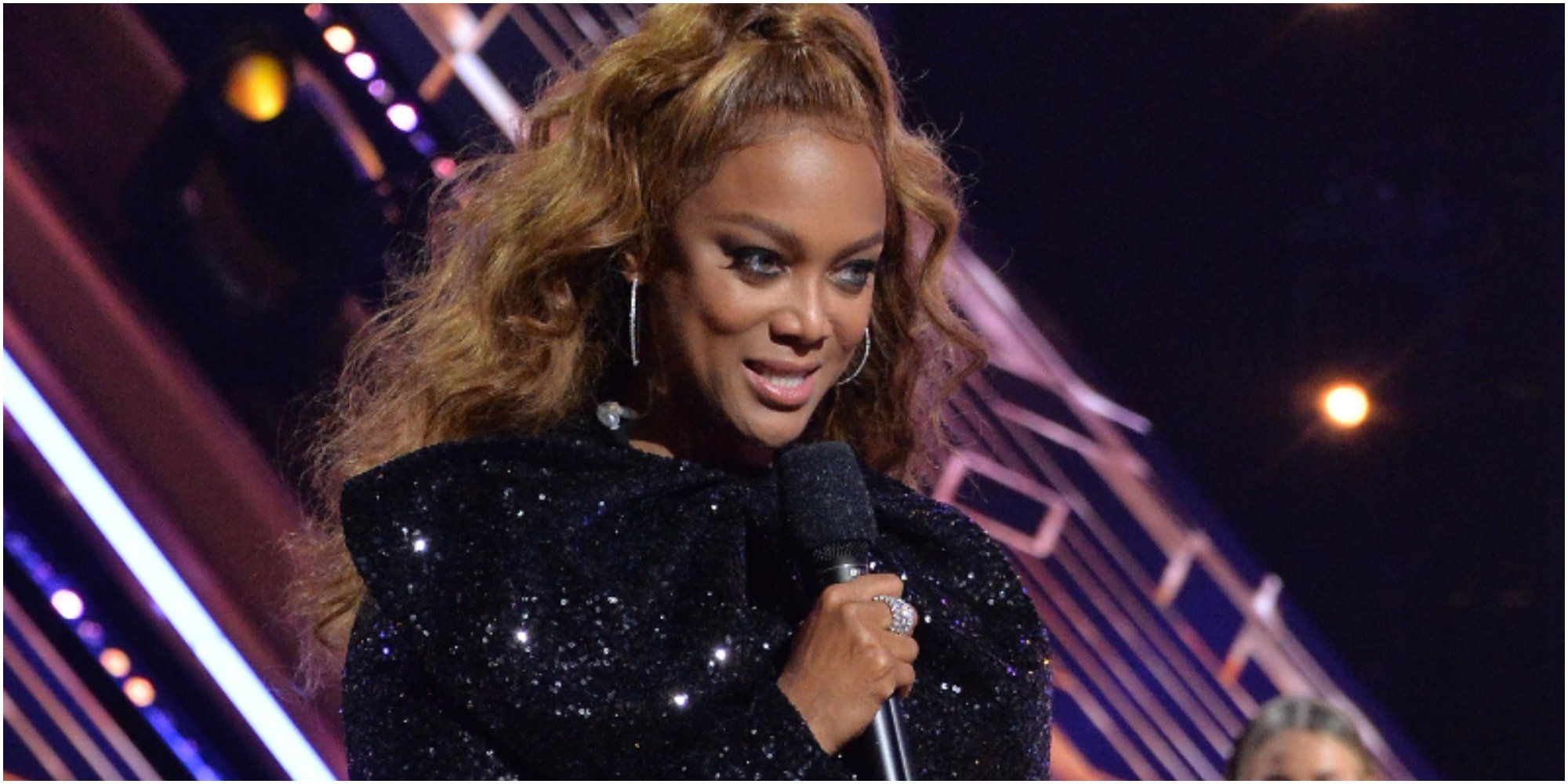 Fans have these issues with Tyra Banks as 'Dancing with the Stars' host
Since the announcement, Banks was to take the reins from original Dancing with the Stars host Tom Bergeron and his co-host Erin Andrews; she has been behind the eight ball with viewers. Fans rebelled against her casting, claiming Banks was not the right choice to helm the series. However, upon the initial 2019 announcement, some viewers were hopeful the series would head in an exciting new direction.
The series was already heading in a direction Bergeron admitted on the podcast Bob Saget's Here for You was not the premise of the original DWTS. "In all candor, the show that I left was not the show that I loved."
Therefore Banks was headed into a series in flux. Subsequently, as part of the revamp, the series became more about special episodes and less about ballroom dances and the personal experiences of the stars.
Fans took to the show's social media sites to speak out against Banks's supermodel walkout each episode, her costume changes, and how they believed she talked over both the contestants and judges.
Fans believe these 'DWTS' favorites should take over for Tyra Banks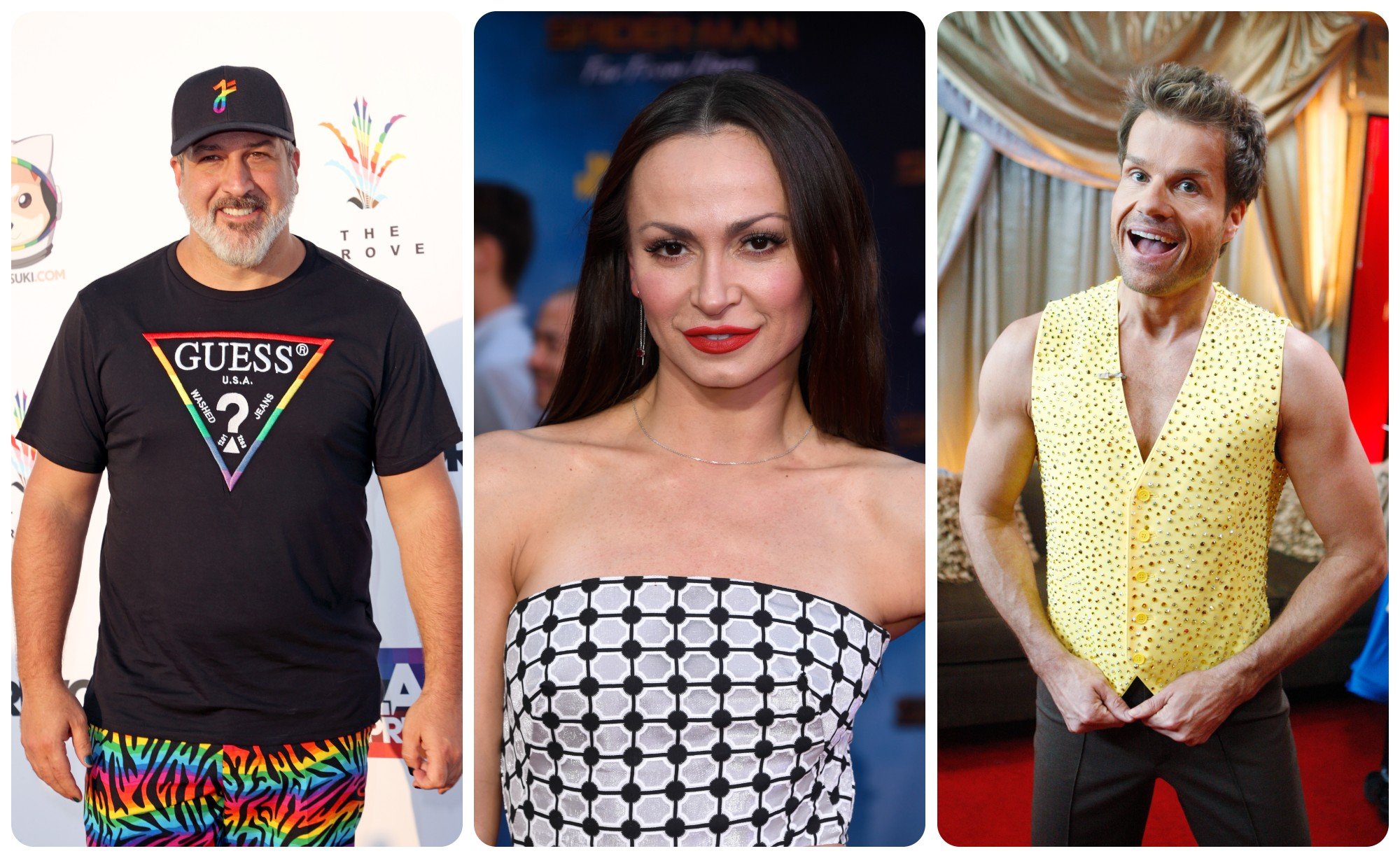 In a Reddit thread dedicated to the series, fans were asked to name a better host than Banks. They came up with several former pros and celebrities they believe will bring the necessary spark back to the ballroom,
"Louis Van Amstel should take Derek's spot. Derek and Karina Smirnoff should host. She was such a fireball. Her first season was hilarious," penned one follower. Both Van Amstel and Smirnoff were fan-favorite pros early in the history of the series.
"The host needs to be someone from the show, whether a past contestant who went far or is likable or some former pro. Her outlandish dresses distract from what we want to see, the pros and their partners. She cannot time things correctly; she's constantly going overtime, rushing the judges, and saying stupid stuff," wrote a second viewer.
"I'd have Carrie Ann host a former male contestant like Joey Fatone or Mario Lopez who can keep things light but on track and has some personality," explained a third viewer.
"I thought Leah Remini was pretty good when she filled in as a guest host. She was great as a competitor," claimed a fourth fan.
Dancing with the Stars is currently on hiatus. It has not yet been renewed for the Fall 2022 season.
RELATED: 'Dancing With the Stars' Fans Unite Over This 1 Major Change That Needs to Take Place Before Season 31