'Dancing with the Stars': Which Professional Dancer Has Won the Most?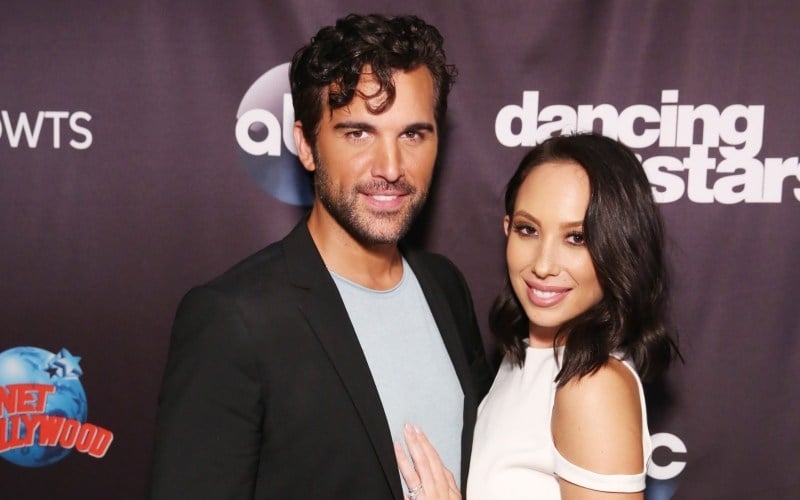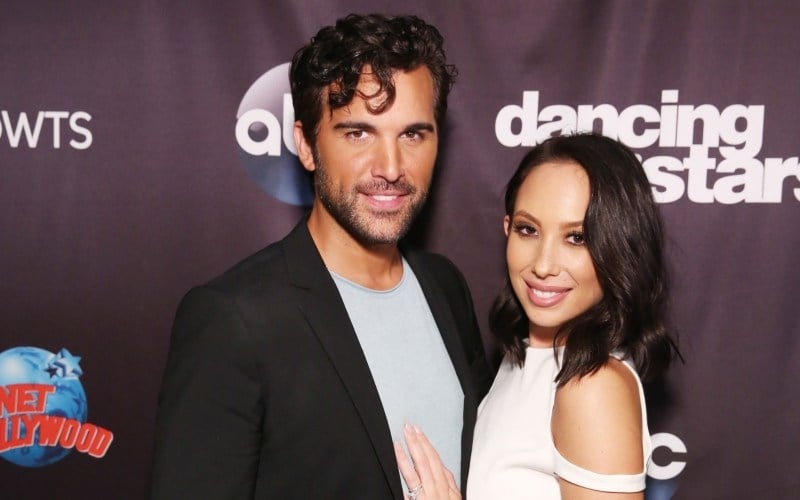 Celebrities aren't the only ones who give it their all every season of Dancing with the Stars. Professional dancers have to teach people how to dance who are often completely new to it. Sometimes they come up with the dances for the competition as well. So when a celebrity wins it definitely highlights that professional dancer's work as well. So which dancer has won Dancing with the Stars the most?
Derek Hough has won the most with six wins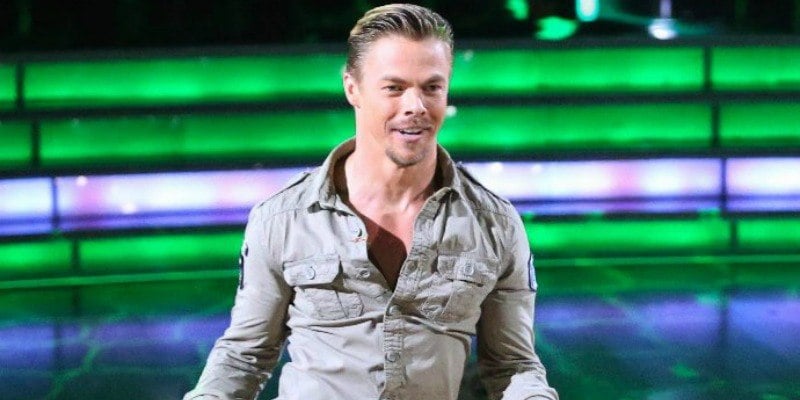 Although Derek Hough is certainly one of the most famous professional dancers from Dancing with the Stars, he didn't start dancing on the show until Season 4. Then he was a guest instructor with his sister, Julianne Hough. His first competitive season as a professional dancer was in Season 5 with Jennie Garth which started his domination.
He won the first time in Season 7 when partnered with Brooke Burke. However, it certainly wasn't a smooth season. While rehearsing he fell and hit his head so hard he blacked out. So it was quite the comeback at the end of the season.
Season 10 Derek Hough was lucky enough to be partnered with Nicole Scherzinger, who had some dancing experience from being in The Pussycat Dolls. His third win was in Season 11 with Jennifer Grey who starred in Dirty Dancing. But Hough certainly has won again with celebrities who were much more strangers to dancing.
His next win was in Season 16 with American Idol contestant, Kellie Pickler. That win pushed him to lead the dancers with four wins. He kept going by winning the next season with Amber Riley. His last win was with Bindi Irwin in Season 21.
Hough competed one more time in Season 23 but lost. He has since then moved on from the show to be on World of Dance and more.
Hough said he left to grow but he's open to returning to Dancing with the Stars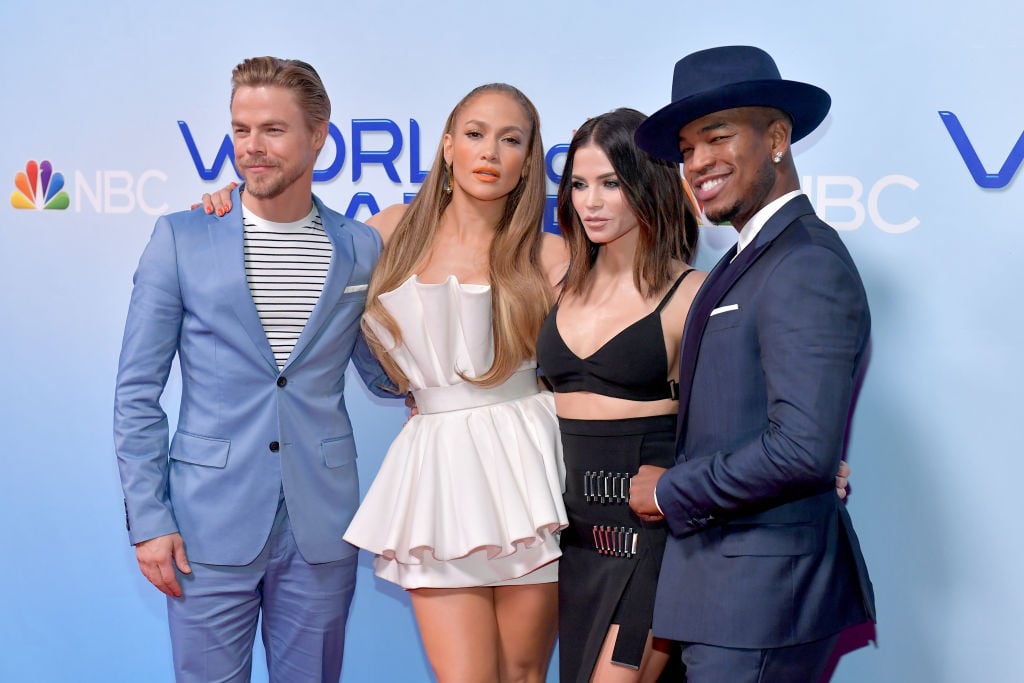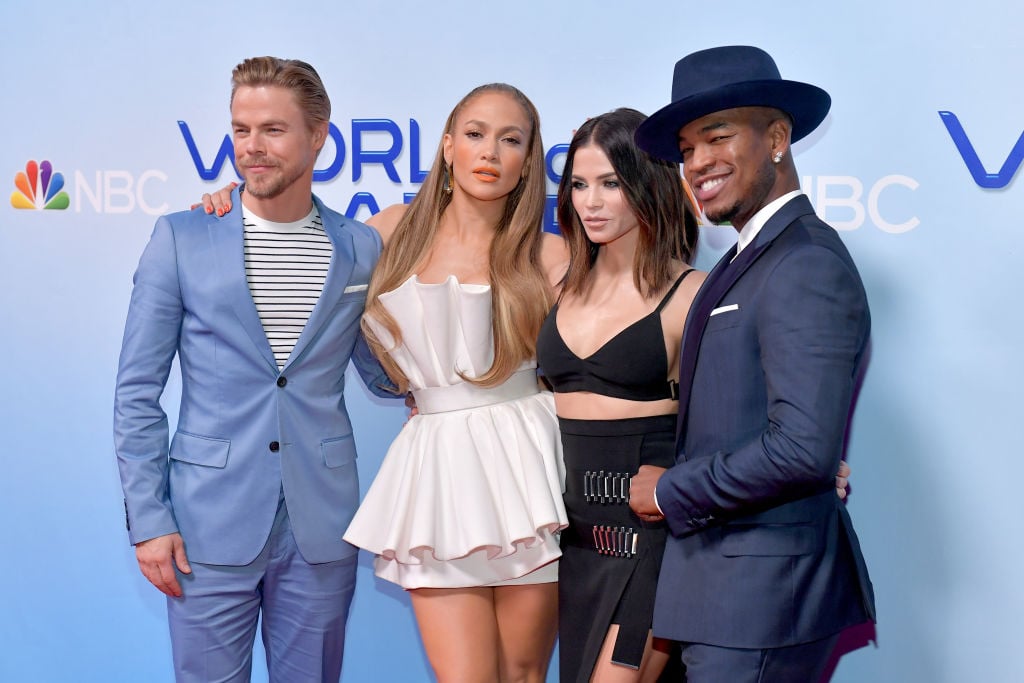 The reigning winner has been gone from the show for a few seasons. But he isn't against returning and revealed that when there was a casting rumor going around Season 25.
"I heard a rumor that Celine Dion was doing it, and I was like I would definitely come back for Celine Dion," Derek Hough told Entertainment Tonight. "She's legend status. Icon status." So why did he leave the reality show?
"I think I just always had the feeling of being inspired – I want to give all to whatever I'm doing. I think I just needed a little bit of time to grow," he said according to People. "I think if you're not growing, essentially – it sounds dramatic but it's true – so for me this is giving me some time to work on other skills that I want to work on for myself."
There isn't another dancer that comes close to Hough's record. There are a few dancers who have won twice and are still working on their third. So Hough's title is safe for now.
Read more: Why Julianne Hough Isn't on 'Dancing with the Stars' Anymore
Check out The Cheat Sheet on Facebook!