'Dancing With the Stars': Why AJ McLean Says Carole Baskin 'Freaked Him Out'
Dancing With the Stars is back with an all-new cast! Find out why Backstreet Boy AJ McLean said Tiger King star Carole Baskin "kind of freaked him out" behind the scenes of the dance competition.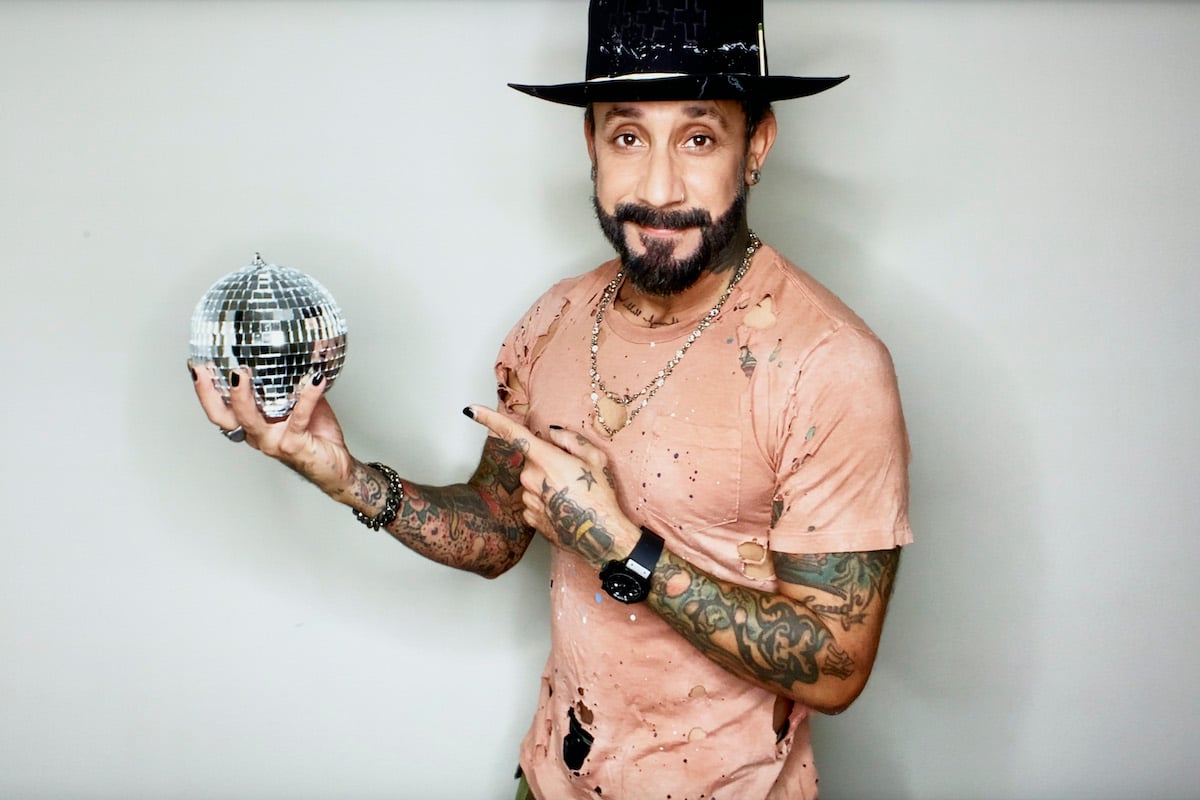 Carole Baskin is competing on 'Dancing With the Stars' to save big cats
Baskin became a household name after the Tiger King docuseries aired in March 2020. Now, Baskin has turned her sights onto the Mirror Ball. She's using Dancing With the Stars as a platform to continue to educate people on the abuse of big cats in the United States.
"The one thing that we just aren't anywhere close to ending is keeping big cats in zoos," Baskin told Showbiz Cheat Sheet via phone. "What I'm most hoping [my participation on] Dancing with the Stars will do is give me a platform for sending people to our website where people can contact Congress."
Each week she competes, Baskin plans to urge viewers to visit BigCatAct.com and contact Congress about the Big Cat Public Safety Act.
Unlike previous seasons, the cast of 'DWTS' Season 29 can't get to know each other as well
This season, there's not a ton of freedom (or time!) for the celebrities to bond behind the scenes. Because of the coronavirus (COVID-19) pandemic, there are added safety measures that make it difficult for the cast to get to know one another.
"Because of COVID-19, we see each other at a distance, and we all have masks on," Baskin told Showbiz Cheat Sheet. "It's really hard to have a conversation because we're staying eight feet away, not six."
What's more, there's hardly any time for the celebrities to hang out. They're "running around like crazy," according to Baskin.
"[We have] to learn these new dance routines [each week]," she explained. "A lot of people don't have much dance experience. Nobody has none, like me. But there's just so much work to be done. We haven't had time to really spend time together."
Despite the restrictions and limited time, McLean described an instance where he and Baskin had a moment together.
AJ McLean said Carole Baskin 'kind of freaked him out'
McLean and his pro-partner Cheryl Burke have started the Pretty Messed Up podcast where they discuss life, love, ups, downs, friends, frenemies, and of course, dancing.
In episode 2, "You Don't Know Jack," Jack Osbourne was a guest. As a previous competitor on DWTS and former partner of Burke's, Osbourne had a lot of questions about the cast this season.
"Wait, how is Carole Baskin?" Osbourne asked.
"She's very cat-like," Burke said. "She's very sweet," McLean added. "She's always been very, very nice." Then, McLean talked about the moment that Baskin made him a bit nervous.
"She kind of — I don't want to say freaked me out, but — freaked me out a little bit, I guess you could say," McLean admitted.
RELATED: Backstreet Boy AJ McLean's Two Daughters Have Never Seen Him Do This
McLean said that while they were taking photos for the show, Baskin told him her niece was a big fan of the Backstreet Boys. Baskin explained how her niece said she would be voting for AJ, not her dear aunt.  
"Oh, please don't make Carole mad," McLean joked. "But no, she's a really nice lady."
Dancing with the Stars Season 29 airs Mondays at 8 p.m. ET on ABC.