'Dancing With the Stars': Why Cheryl Burke Is Calling Season 29 'Strange'
'Dancing With the Stars' pro dancer Cheryl Burke explains how 'strange' the competition is this season due to the coronavirus (COVID-19) pandemic.
Dancing With the Stars (DWTS) is back — but in a very different way. Find out why pro dancer Cheryl Burke thinks season 29 of the dance competition is "strange."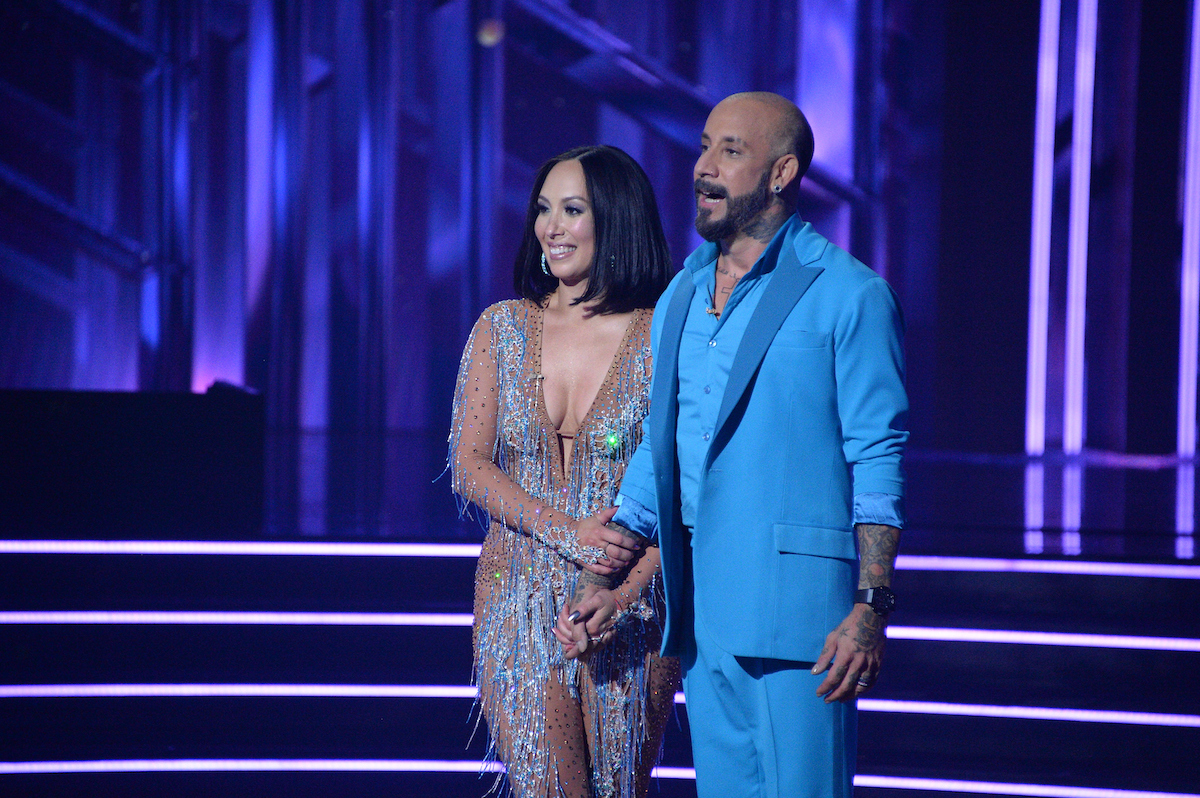 'Dancing With the Stars' has made a lot of changes in season 29
Despite the coronavirus (COVID-19) pandemic, Dancing With the Stars has returned with a brand new season. Showrunners have taken every precaution to keep their cast and crews safe during the live performances. 
The safety precautions aren't the only changes DWTS has made this season. There has also been a change to the judges. Professional ballroom dancer and head judge Len Goodman could not make it to the United States due to the pandemic. This season, his seat at the judges' table was filled with former pro dancer, Derek Hough. 
"This show has been and will always be incredibly special to me," Hough said (via CNN). "Coming back feels like coming home, and I couldn't be more excited to be back in the ballroom."
Dancing With the Stars also welcomed new host Tyra Banks this season. The America's Next Top Model star was excited to join the DWTS team, calling the show "fun mixed with raw emotion."
The season 29 cast of 'Dancing With the Stars' can't really bond, which is weird
Under normal circumstances, the DWTS competitors would typically have a lot of fun behind the scenes. Because of the pandemic, the celebrities are required to maintain a distance of eight feet — not six. 
"Because of COVID-19, we see each other at a distance and we all have masks on," competitor Carole Baskin explained over the phone to Showbiz Cheat Sheet. "It's really hard to have a conversation because we're staying eight feet away, not six." 
Social distancing isn't the only thing preventing the DWTS cast from bonding. There's minimal downtime to do such a thing! 
"We're all running like crazy because [we have] to learn these new dance routines," Baskin said. "A lot of people don't have much dance experience. Nobody has none, like me. But there's just so much work to be done. We haven't had time to really spend time together." 
Fortunately, the cast has at least been able to bond with their pro partners. 
Cheryl Burke feels 'strange' jiving her 'a*s' off for no one 
Normally, Dancing With the Stars airs live in front of a studio audience. But not this season. 
Because of the coronavirus, the pros and celebrities cannot perform in front of a live audience. Burke and her partner, Backstreet Boy AJ McLean, have a new podcast called Pretty Messed Up. During the first episode, she explained how "strange" it feels to perform without a live audience. 
"It was really strange, personally, for me to perform with no audience," Burke explained. "Can you imagine doing a show like this for 15 years, and then all of a sudden, you hear crickets after you're jiving your a*s off." 
Burke says that ballroom dancing is intimate and about telling a story, but performing without a live audience still feels odd. 
"It was an adjustment of sorts," McLean added. "Whenever [Cheryl] talks about the word connection, that's between her and I — nobody else — with or without an audience." For many fans, that connection is the most important part of the show. And thanks to the coronavirus, the celebrities will have to rely on their connection with their partners more than ever.
Dancing with the Stars Season 29 airs Mondays at 8 p.m. ET on ABC.