Daniel Craig Based His 'Knives Out' Accent on a Famous Civil War Historian
Daniel Craig has another franchise on his hands. Just as his apparently final James Bond film No Time to Die is about to release, Craig just originated the character Benoit Blanc in Knives Out. Knives Out was so successful at the 2019 box office that a sequel is on the way. Audiences really took to his southern drawl detective.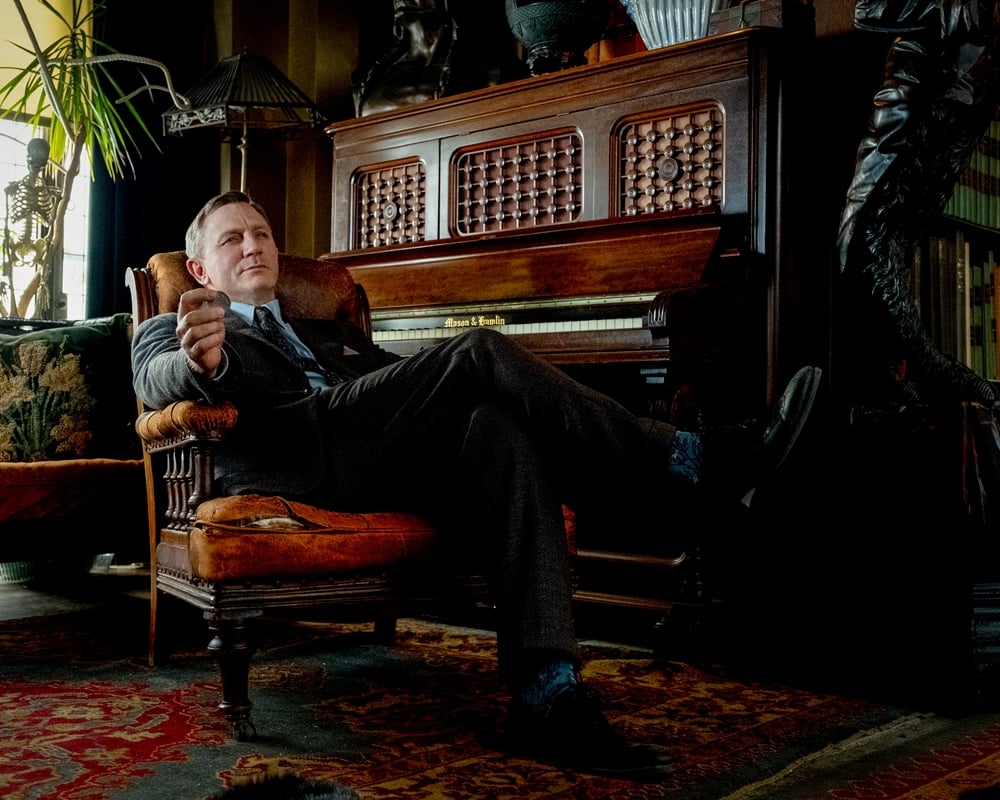 For now, the original Knives Out is available on DVD, Blu-ray, 4K UHD and digital formats. The Blu-ray features a Nov. 14, 2019 cast Q&A for the Screen Actors Guild during which Craig revealed the inspiration for Blanc's voice. Writer/director Rian Johnson chimed in too. 
The 'Knives Out' script did not specify Daniel Craig's accent
Benoit Blanc comes to the home of Harlan Thrombey (Christopher Plummer) to investigate whether one of his relatives murdered him. Rian Johnson wrote that Blanc was southern. How southern was up to Craig.
"The line says 'Benoit Blanc sits' and it said something like a very subtle southern accent," Craig said, joking, "I tried my best."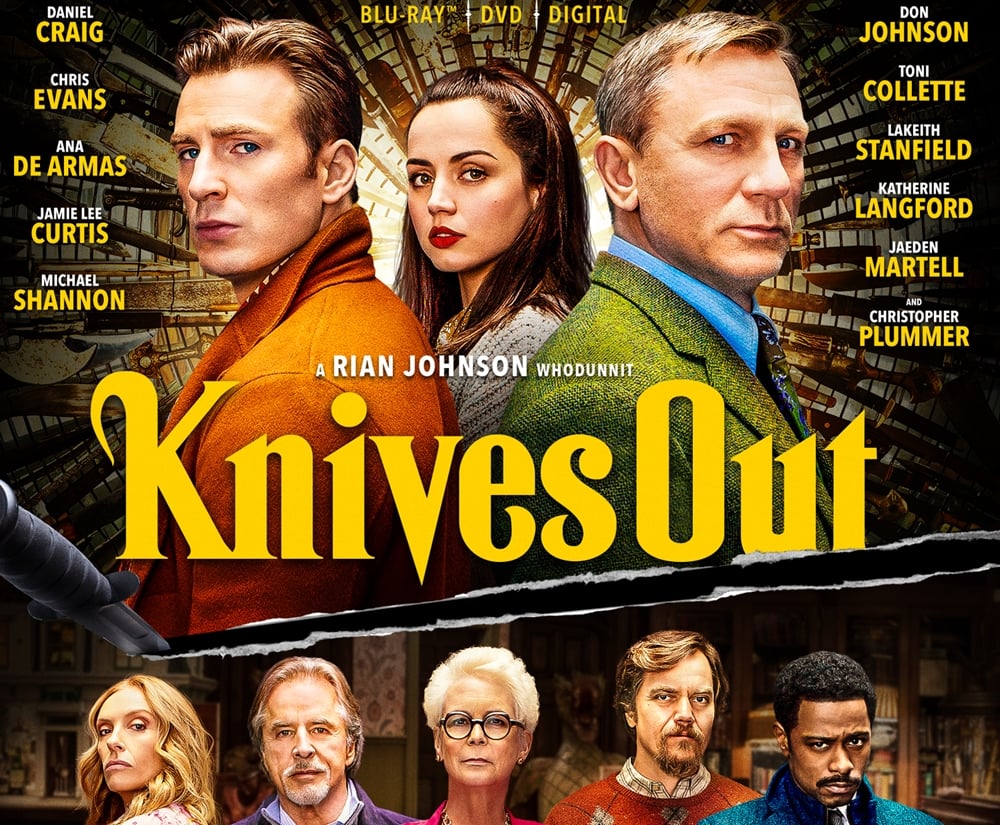 There are many descriptions of Blanc's accent, but subtle is not one of them. How they got there came later.
"I was trying to direct you on the page," Johnson said. 
Daniel Craig chose Shelby Foote's voice for 'Knives Out'
Shelby Foote was a historian who wrote a three part Civil War history. He was from Mississippi and Craig heard his voice in the Ken Burns miniseries.
"Shelby Foote was my inspiration," Craig said. "He's a historian. If you ever saw the Ken Burns documentary, the Civil War documentary. He was my inspiration."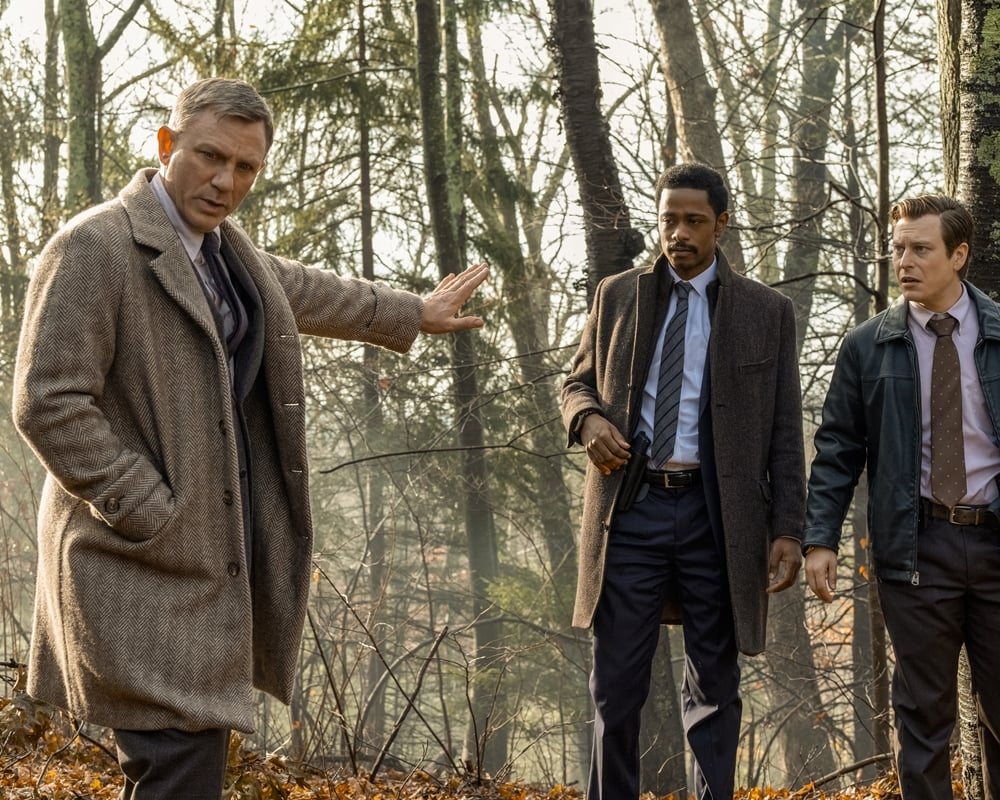 Burns featured Foote in The Civil War in 1990. Foote passed away in 2005. His legacy lives on in the work he did documenting American history, and now in Benoit Blanc's voice.
"It just said a southern accent but then we talked about it," Johnson said. "We were talking about oh, we want it to be sonorous and honeyed, we started throwing back and forth references. We didn't want it to be twangy and annoying so Shelby Foote came to mind."
And he did the whole final speech in one take
This is impressive whether Craig did the Shelby Foote voice or just his own. Johnson said that Blanc's final summation of the mystery wasn't designed to be one take. As scripted and edited, Blanc's solving of the case cuts back to footage of the characters committing their crimes. However, Craig memorized it all.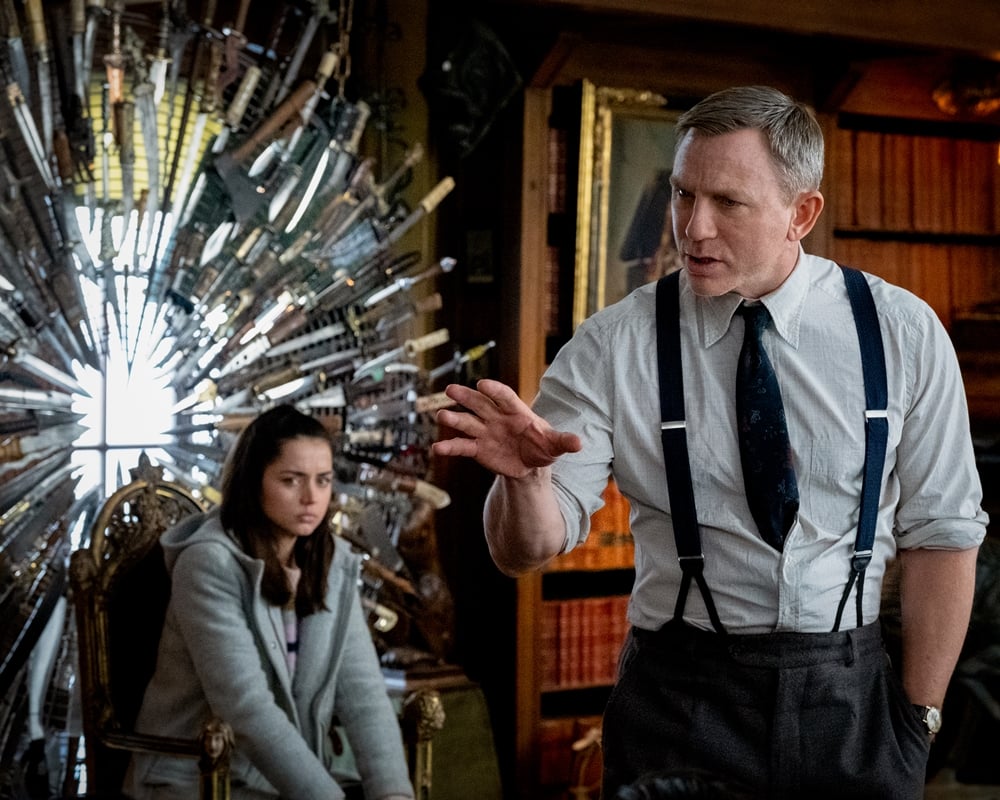 "Because it's written to cut back and forth with the events, I was really concerned that I'd do a bit, stop, and then we'd be in the studio later on doing voiceover of that bit and it wouldn't match and it would be annoying and it wouldn't be the same performance," Craig said. "I was like, 'I gotta learn the whole lot. I don't care if you film me or not but at least record me so you have a continuity of my voice going through.'That's what concerned me. I hate doing ADR."