Daniel Craig Drank Martinis Alone After Learning He'd Star in James Bond Movies
Daniel Craig learned he was the next James Bond while standing in the grocery store. So he bought vodka. Well, did you expect anything different? Craig told the BBC just how he spent his celebratory day after discovering he earned the James Bond movie role. And it was more solitary than you'd think. 
The actor was shopping when he heard the James Bond movie news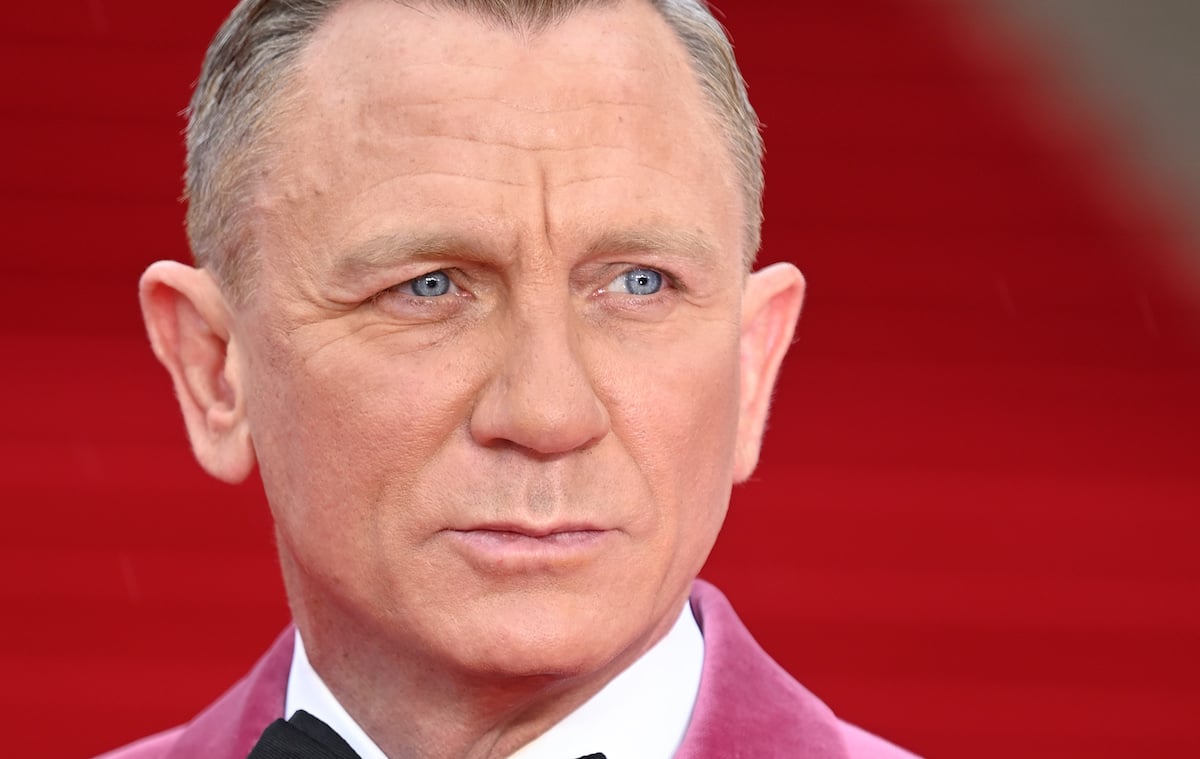 These days, we hear a lot about Daniel Craig's illustrious, 15-year career in James Bond movies. That's because he's starring in No Time to Die, his last film as the storied spy. And out of this celebration of the end comes discussion of the beginning. The very beginning, to clarify. 
Craig told the BBC how he spent his time after finding out he'd be the next James Bond in Casino Royale (2006). He was out grocery shopping at Whole Foods, and he got the call. "Barbara said, 'Over to you kiddo' and I was like 'Okay' and she was like 'Yeah, that's it, it's happening,'" Craig recalled. 
Craig was referring to Barbara Broccoli, the longtime James Bond producer. 
Daniel Craig couldn't tell anyone about his new role 
What he did next was…mundane. 
"I did this thing with the trolley where I pushed it into the corner and I walked into the off-license section of Whole Foods and bought a bottle of vodka and a bottle of vermouth and a cocktail shaker and the cocktail glass and went home and started mixing myself these drinks," Craig explained.
Craig admitted it was "rather sad." And eventually, he made his way out of doors to hint at the significant accomplishment in public without revealing it entirely. 
"It was kind of rather sad because I couldn't tell anyone because it was still a secret," he continued. "And by the time I had about three [drinks] I went to a bar where I had three more and I must have had a smile on my face, because the barman was like 'What are you so happy about?' and I was like, 'I can't tell you but something great has happened' and he said 'Well… this one is on me.'"
'No Time to Die' closes out Daniel Craig's career in James Bond movies
The exchange wasn't exactly an action scene out of a James Bond movie. But it was, in fact, the start of something very big. 
Beyond Casino Royale, Daniel Craig also stars in Quantum of Solace (2008), Skyfall (2012), and Spectre (2015). Therefore, it's been a long run. After 15 years and 5 Bond films (2 fewer than Sean Connery and Roger Moore each had), he's putting away the gadgets and the explosions. 
Craig took over for Pierce Brosnan. There is no word on who the next Bond will be, but a video recently surfaced of Daniel Craig calling his James Bond movies an "honor." 
"A lot of people here worked on five pictures with me, and I know there's a lot of things said about what I think about these films or all of those, whatever," Craig says in the video. "But I've loved every single second of these movies, and especially this one, because I've gotten up every morning and I've had the chance to work with you guys. And that has been one of the greatest honors of my life."
Craig will also receive a star on the Hollywood Walk of Fame on October 6 — just two days ahead of No Time to Die's US release. Moreover, it will be right next to Roger Moore's. 
It's a fitting conclusion to a story that began with solitary martinis and a well-kept casting secret.