Daniel Craig, Gordon Ramsey, Ashton Kutcher and Sting Are All Following This Parenting Rule
Some stars have opened up about not leaving their kids inheritances, including Daniel Craig and Ashton Kutcher.
While many look at children of celebrities as being set up for life, that is not always the case. Some stars have opened up about not leaving their kids inheritances, including Daniel Craig and Ashton Kutcher. Some criticize their decision, while others applaud them for their parenting choice. Growing up with parents in Hollywood, children get used to certain luxuries, so some may be surprised when parents do not offer guaranteed financial support once they fly the nest. However, they are sure to gain a deeper appreciation of their parents' decision as they understand the hard work and dedication behind earning fame and fortune for themselves. 
Why actor Daniel Craig doesn't want to leave his kids money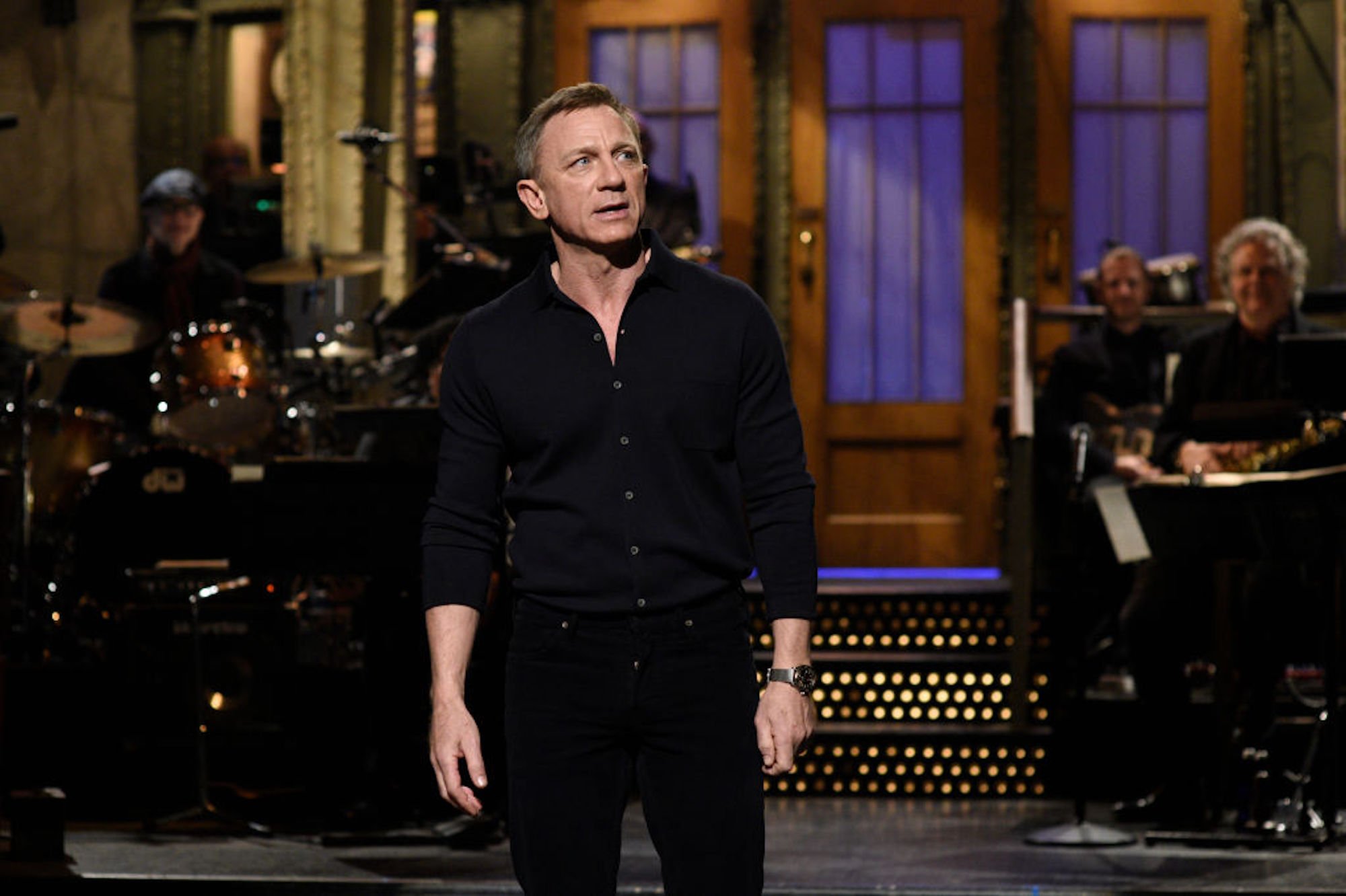 Best known for portraying James Bond, Daniel Craig has starred in numerous shows and films throughout his long-standing acting career. His success with the James Bond movie franchise and other award-winning roles has helped bring Craig's net worth to $160 million. In a recent US Magazine article, Craig called inheritances "quite distasteful." He thinks back to Andrew Carnegie giving away a large sum of his wealth and says, "I don't want to leave great sums to the next generation. My philosophy is get rid of it or give away before you go." Therefore, his two daughters and step-son should have other financial plans for their futures.
Ashton Kutcher is following Craig's same parenting rule
Known for his role as the leader of the teenage group on the hit show That '70s Show, Ashton Kutcher has grown to become a household name. The comedy star played in many popular movies throughout the 2000s and created his original series Punk'd on MTV in 2003. Besides his acting success, he has invested in several early startups to turn tens of millions into hundreds of millions as the companies grew. Kutcher's current net worth is estimated at $200 million. 
While Kutcher has a large sum to help set his daughter and son up for a cushy future, he and his wife and former That '70s Show costar Mila Kunis agree about not setting up trust funds for their children. In a recent Armchair Expert podcast, Kutcher explained by saying, "We'll end up giving our money away to charity and to various things. My kids are living a really privileged life, and they don't even know it. And they'll never know it because this is the only one that they'll know." The US Magazine article states how the couple wants to raise "really resourceful" children. 
What other stars have said about not leaving trust funds for their children
Other stars mentioned in the US Magazine article among a small group of wealthy celebrities who do not intend to leave their money to their children include Sting, Gordon Ramsay, and Gene Simmons. Although each star is worth millions, they want to ensure their kids aren't raised with the mentality of being rich thanks to dad. 
As the frontman of The Police and having a successful solo career, Sting has a net worth of $400 million. However, he doesn't want to leave his kids "trust funds that are albatrosses round their necks." He continued to say "They have to work. All my kids know that, and they rarely ask me for anything, which I really respect and appreciate." KISS rocker has the same mentality as his fellow musician. Gene Simmons (net worth of $400 million) said his kids "will never be rich off my money." Chef Gordon Ramsay also agrees that his money is "not to spoil" his children, so he will not be leaving his net worth of $220 million with them.