Daniel Radcliffe Called Girls' Reactions to Him in Early 'Harry Potter' Films 'Soul-Destroying'
Both Daniel Radcliffe and the Harry Potter franchise went through a lot of changes as the series progressed. For Radcliffe, these changes made it hard to look back at earlier Harry Potter films.
But perhaps what was harder than watching the earlier movies was watching certain fans' reactions to his scenes as a child.
Daniel Radcliffe revealed he was 'embarrassed' by his early acting in previous 'Harry Potter' films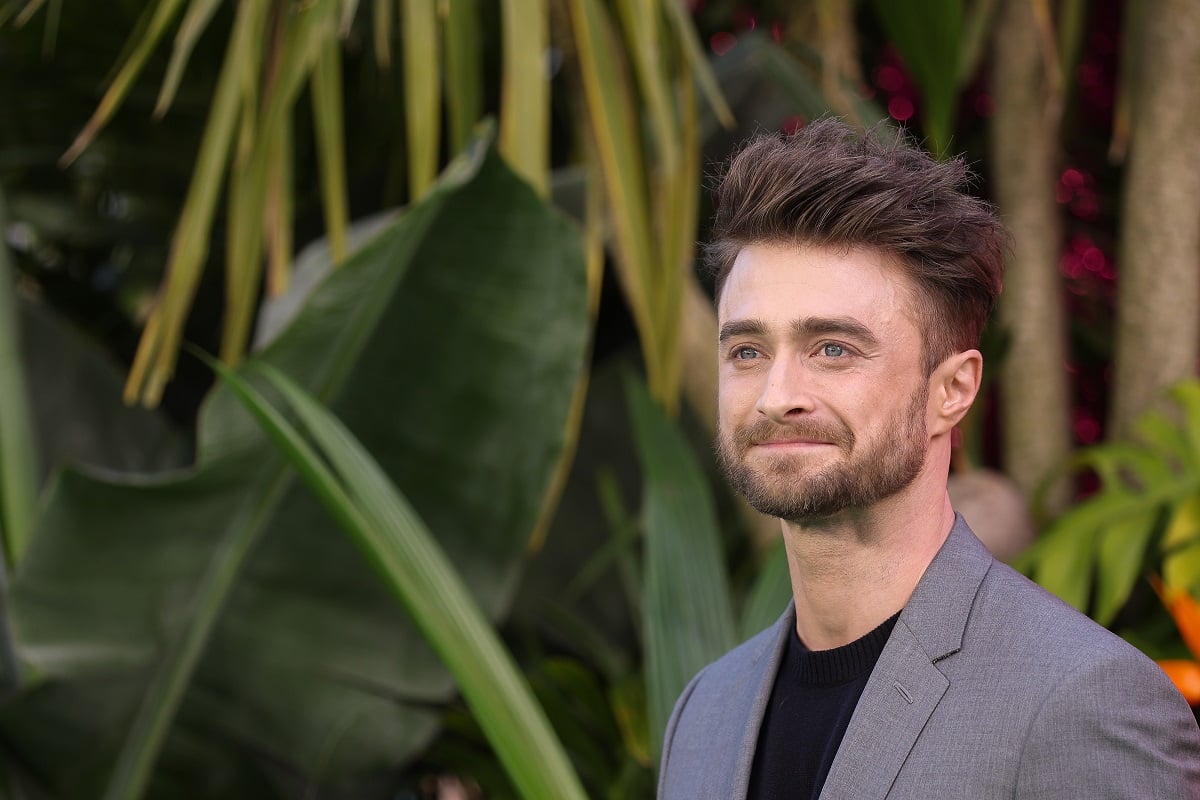 Radcliffe has worked hard to build a successful and well-rounded acting career for himself post Harry Potter. Since those days ended, Radcliffe's had several unique projects on his film resume. The Woman in Black, Horns, and Kill Your Darlings have all been movies he took chances on to add variety to his filmography.
But his growth as an actor and as a person gave Radcliffe some new perspective on his earlier work. Seeing his acting in earlier Harry Potter films, for instance, was a bit uncomfortable after years of honing his craft.
"I'm incredibly grateful for the experience. It showed me what I want to do with the rest of my life. To find out early on what you love is really lucky," he once told Empire (via Digital Film). "I'm intensely embarrassed by some of my acting, obviously [laughs], but yeah, it's like asking, 'How do you feel about your teenage years?' There's so much in there that it's almost impossible to single out one feeling."
Daniel Radcliffe once called reactions to him in early 'Harry Potter' films 'soul-destroying'
Radcliffe also touched on how embarrassing it was to see himself on screen years earlier. In a 2007 interview with Entertainment Weekly, the actor remarked on how different he and his cast were in previous films.
"I saw a bunch of continuity photos from the first film recently. I looked at all of us, and it was quite incredible. We've changed so much, it's unreal," he said.
Looking back at his 11-year-old self was sometimes challenging for The Lost City actor who'd matured as a performer since then.
"And I'm not going to look back on it and say I'm not proud of it, 'cause I am. But it's like seeing baby photos of yourself. It's always a bit embarrassing," he said.
Of course, it wasn't only Radcliffe who noticed these changes. His Harry Potter fans also picked up on Radcliffe's maturation over the years. Order of the Phoenix highlighted these changes since the film showed flashbacks to a much younger Radcliffe in previous Harry Potter films. When Radcliffe personally saw reactions to his child-self, particularly from girls, he was more than embarrassed.
"I went to a screening with an audience, and when the shots of young me came on screen some girls in the crowd went 'Ooooh, cute!' I slid down in my seat," he once said in a 2007 interview with Parade. "It was soul-destroying. You have to remember that Harry Potter is not Peter Pan. The good thing is that he gets to grow up. In some of the early movies, I sound like I'm on helium, if we're being honest."
Daniel Radcliffe joked that he disappoints kids who don't think he's Harry Potter
The Harry Potter franchise is still growing its global fanbase by recruiting new generations of fans. But seeing as some time has passed, Radcliffe realized some of the series' new fans haven't connected the actor with his character because of his age.
"A thing has started to happen now where parents who are young enough to have seen the films and have grown up with them have kids of their own now and they're introducing them to me. They're like, 'This is Harry Potter,' and the kids are looking at me like, 'No it's not,'" Radcliffe recalled on Live with Kelly and Ryan. "'I've seen the first two movies and this guy's not Harry Potter.' So, I think that, with some kids, there's an element of disappointment sometimes."
RELATED: Daniel Radcliffe Once Revealed He Didn't Talk to Emma Watson for Days After an Argument on the 'Harry Potter' Set