Daniel Radcliffe Doesn't Like to Watch a Specific 'Harry Potter' Movie
As far as former child stars go, Daniel Radcliffe has been a fairly well-adjusted one.
While he may never play a part as iconic as the one that made him famous in Harry Potter, he's had a number of roles since in which he's submitted great performances. Still, everyone remembers Radcliffe as Potter and likely will for quite some time.
Radcliffe got the rare opportunity to portray the same character over the course of eight films, getting the opportunity to show a lot of growth as an actor during the series. Even so, there's one of the films in particular that Radcliffe doesn't like to watch after the fact. Let's take a closer look at which one that was.
Daniel Radcliffe's life-changing role as Harry Potter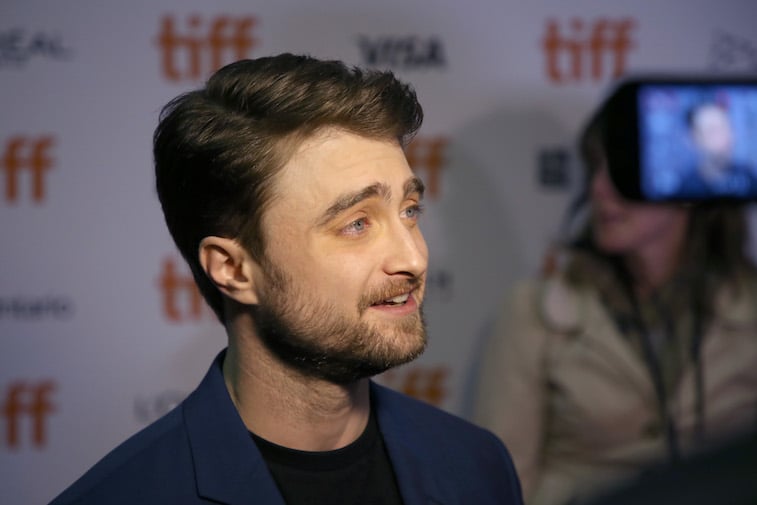 RELATED: 'Harry Potter': Who Has The Higher Net Worth Between Daniel Radcliffe and Emma Watson?
Harry Potter wasn't Radcliffe's first acting gig. He was actually as much of a veteran as a young child could be at his age. According to Huffington Post, Radcliffe had previously starred in a production of David Copperfield before producers considered him for the role of the teen wizard.
Producer David Heyman ran into Radcliffe and his agent father at a play and asked him to come in for an audition. Casting director Janet Hirshenson said that while the production team considered one other actor, Radcliffe had an indefinable quality that pushed him over the top:
"We went back and looked at Daniel again. The other kid was terrific and very vulnerable and very Harry-looking, but besides that, Harry was going to become a very powerful kid, too. And Daniel had both sides. He was very vulnerable, but the other kid ― it was like, he [was] not going to have the balls that Daniel has, to put it that way."
Along with his castmates Emma Watson and Rupert Grint, Radcliffe starred in all eight of the Potter films. The series launched him to superstardom. Outside of the Marvel Cinematic Universe, no other franchise has been able to keep a single cast united in one series for as long as this one.
The post-Potter career of Daniel Radcliffe
It can't be easy transitioning one's career from one of the most successful intellectual properties to more standard films, but Radcliffe has done a good job of it so far. His IMDb page reports an eclectic mix of parts played since retiring as Harry. His latest role is on the TBS comedy Miracle Workers, in its second season. The silly, absurdist comedy is about as far away from Potter as one can get.
Radcliffe has also starred in several other films, ranging from quirky indies like Swiss Army Man to big studio fare like Now You See Me 2.
The one Harry Potter film Daniel Radcliffe doesn't like to watch
RELATED: Watching Daniel Radcliffe Reconnect to 'Harry Potter' Is a Fan's Dream Come True
It's tough for some actors to watch their performances, and for Radcliffe, there was one Potter portrayal he didn't care for: his turn as "The Boy Who Lived" in the sixth installment, Harry Potter and the Half-Blood Prince. Marie Claire reported that Radcliffe told Playboy Magazine it was his least favorite performance as Potter:
"I'm just not very good in it. I hate it…my acting is very one-note and I can see I got complacent and what I was trying to do just didn't come across. My best film is the fifth one [Order of the Phoenix] because I can see a progression."
Was Radcliffe's performance really that bad or was he just being overly critical? If it wasn't up to snuff, audiences sure didn't seem to notice. According to the movie's IMDb page, it made over $934,000,000 at the box office (both domestically and internationally). One thing's for sure though: Radcliffe's ability to examine his work critically is no doubt what makes him such a great actor.