Daniel Radcliffe Once Explained He Didn't Have a Twitter or Facebook Because of His Fame
Daniel Radcliffe became one of the most popular faces in the world after audiences saw him in Harry Potter. Because of this, he might have had a large number of followers on any social media platform.
But Radcliffe was adamant about staying away from social media altogether.
Daniel Radcliffe got drunk to cope with fame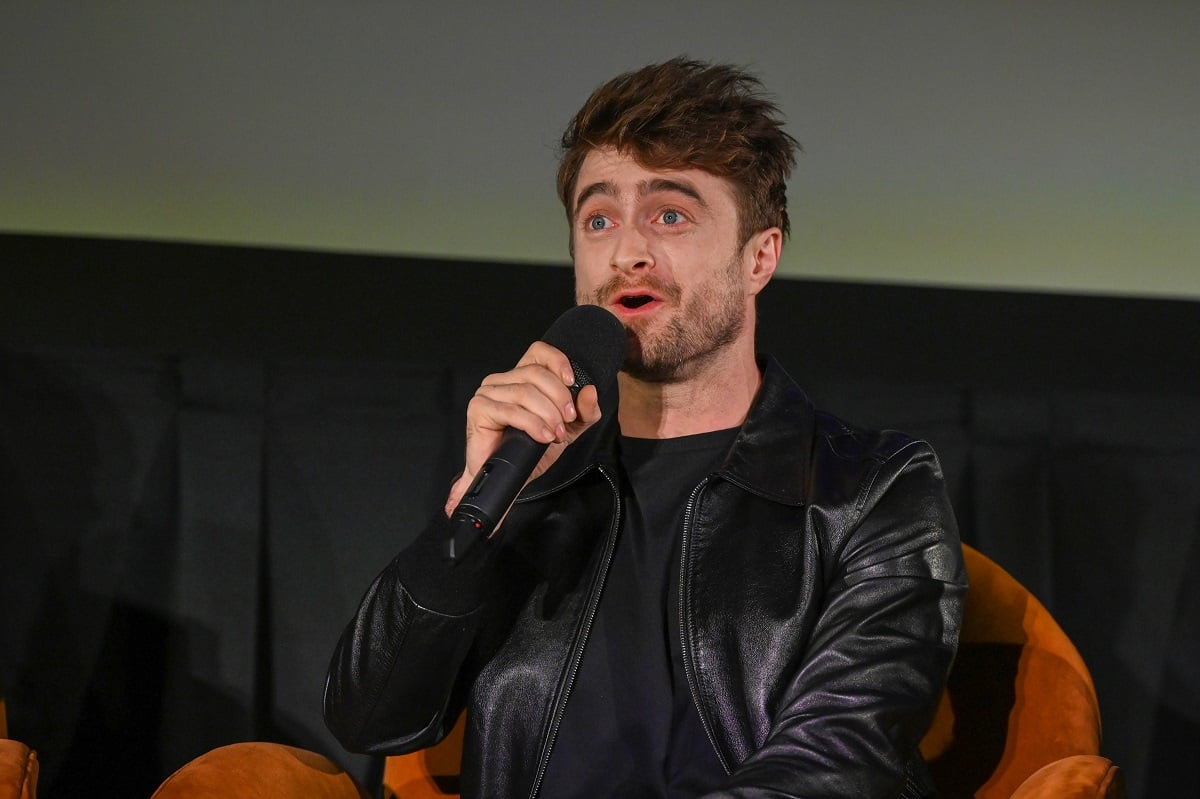 Fame and Radcliffe didn't always mix well together. At the height of Radcliffe's Harry Potter popularity, the actor felt his celebrity status was becoming overwhelming. So the star resorted to an unhealthy habit to deal with the stress.
"There is an awareness that I really struggled with particularly in my late teens when I was going out to places for the first time where you would feel — again it could have largely been in my head but — you would feel watched when you went into a bar, when you went into a pub," Radcliffe said in a 2019 interview on Off Camera With Sam Jones. "Then, in my case, the quickest way of forgetting about the fact that you were being watched was to get very drunk."
It didn't make it easier on Radcliffe that some believed celebrities had very little right to complain about anything.
"Part of the thing is the expectation that you should just be delighted all the time. You have a great job, you're wealthy, you don't have a right to not be excited about the thing all the time," he said. "I think that's a pressure as well. You suddenly start to feel, 'Man, if I am just feeling some human emotion of sadness, does that mean I'm doing this wrong? Am I not good at being famous?'"
Daniel Radcliffe once explained why he wasn't on social media
Radcliffe didn't see himself indulging in social media like other celebrities. For him, being on something like Twitter would just add more to the stresses of fame.
"Also, I don't have Twitter and I don't have Facebook and I think that makes things a lot easier because if you go on Twitter and tell everybody what you're doing moment to moment and then claim you want a private life, then no one is going to take that request seriously," he once said in an interview with Sky News (via Yahoo).
Radcliffe, however, took a strategic approach to ensuring his life and personal space were as protected as possible.
"If you don't, for instance, go to premieres that aren't for a film you're in, or don't just turn up at other events and stuff like that, then that's going to help to not fuel the interest," he said.
Daniel Radcliffe on if fame took away his childhood
Although Radcliffe was under the spotlight at a young age, he didn't agree with the idea that his fame cost him his childhood. Radcliffe implied that the suggestion alone would do a disservice to children going through severe and traumatic personal issues.
"People always say to me 'Do you feel like you missed out on a childhood? Do you feel like you had your childhood taken away?' And I'm like, 'No, ridiculous… kids who are abused have their childhoods taken away from them,'" he said.
Comparatively, one of his biggest issues with fame during his childhood had been what places to go to.
"When I was 18 or 19 there was definitely a level of frustration around … I did have to think where I went more than a lot of my friends and you do get a little frustrated around that age, but ultimately it's childish, petulant – oh I want that too," he added.