Daniel Radcliffe Felt Old Because of 'Minecraft' and Olivia Rodrigo: 'Those Have Been Real Watershed Moments'
Though relatively young, Daniel Radcliffe felt old at least twice: Once playing a video game, and again because of a young actor's surprising fame.
He's been an international movie star for decades, but Daniel Radcliffe is far from old. His taste in movies skews toward the classics, but in terms of the typical human lifespan, he has a long way to go. Harry Potter had to grow up quickly, and so did Radcliffe (while also managing a brain disorder that makes everyday tasks difficult). He encountered fame before becoming a teenager, but the still-young Radcliffe felt old when he tried playing Minecraft and saw Olivia Rodrigo meet the president.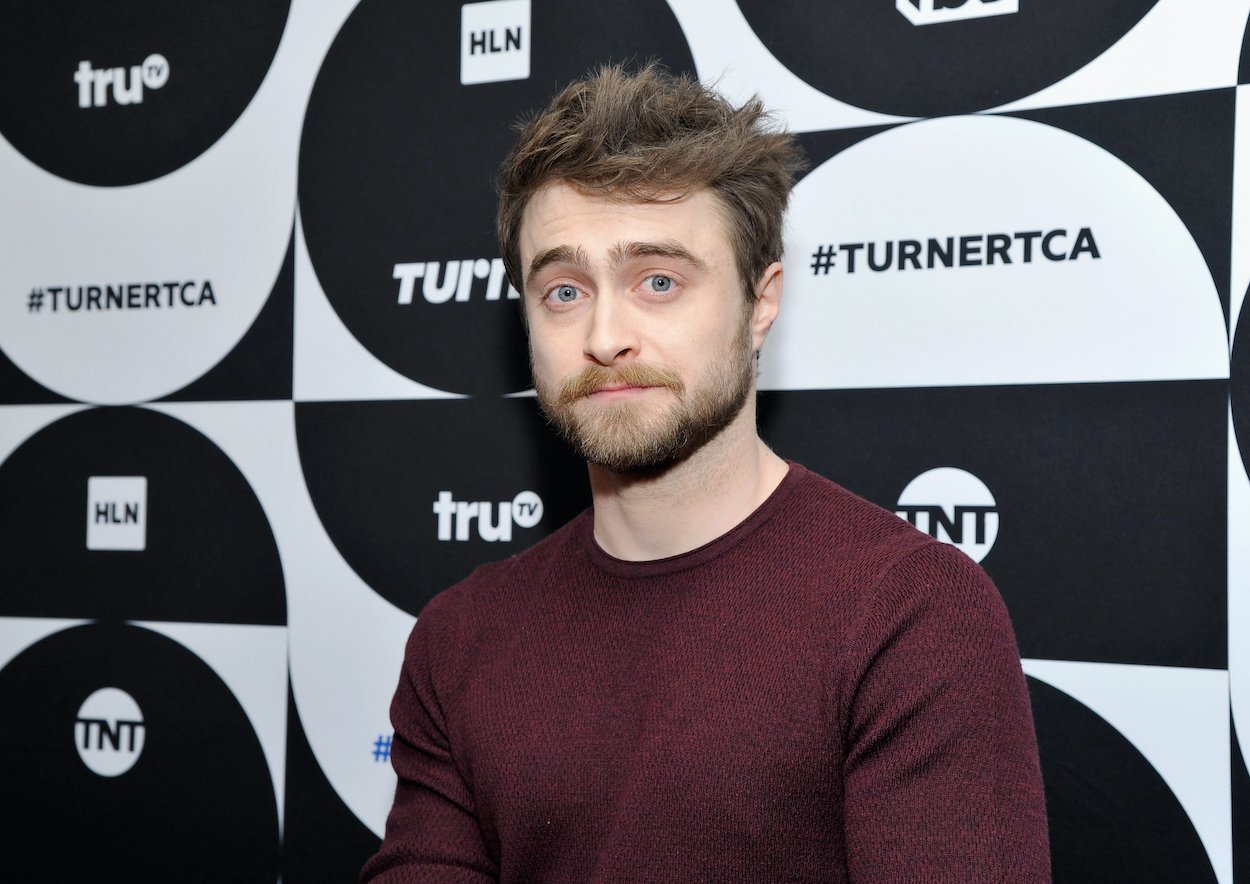 Radcliffe ignored his parents' advice on acting and became a star
Radcliffe knew acting was the career for him at a young age. His mother took him to a play early in life, and he declared his desire to act. Radcliffe's parents discouraged his acting dream at first, but they took him to his first audition and stood by him when he faced the challenges of fame. 
His first role, as Young David in a BBC production of David Copperfield, led directly to Harry Potter. Dame Maggie Smith acted alongside Radcliffe in David Copperfield and recommended him for Harry Potter. The rest is history.
He became a famous child star overnight because of Potter, but Radcliffe felt old when he saw another young star walking the White House halls.
Radcliffe felt old because of 'watershed moments' playing 'Minecraft' and seeing Olivia Rodrigo at the White House
Radcliffe was born in 1989, so he has quite a ways to go before his 40th birthday. By almost any measure, he's not old, but Radcliffe felt old twice in his relatively young life. Once was when he  first played Minecraft. The other came when he saw Disney star Olivia Rodrigo meet President Joe Biden at the White House.
"Minecraft and Olivia Rodrigo have been two of the, 'Oh, I'm old,' moments recently," Radcliffe told Wired (via YouTube).
"Minecraft, obviously, a few years ago. I was playing with my godson, or attempting to play, and he was like explaining it to me, and I was saying all the old person things of just, like, 'I don't get it. How is it a game? When do we — when does it finish?' It seems very cool, just can't do it."

Daniel Radcliffe
Rodrigo visited the White House in July 2021 (video via YouTube) to tour it, meet President Biden and Vice President Kamala Harris, and encourage young people to get vaccinated to help limit the spread of the coronavirus (COVID-19). Radcliffe saw the appearance and felt old once again.
"And then Olivia Rodrigo was the same thing when she was at the White House. And I was like, 'Oh, you're famous enough to be at the White House, and this is the first time I'm hearing about you.' But I completely accept that's on me, not anyone else. But those have been real watershed moments recently."
Radcliffe felt old seeing Rodrigo roam the White House, and movie fans of a certain age might feel the same way with his next project.
We'll soon see Radcliffe as Weird Al Yankovic
Since playing perhaps the world's most famous fictional wizard, Radcliffe has tackled some eclectic roles. 
Radcliffe played a grieving boyfriend who grows horns in Horns, Igor in a reimagining of the Frankenstein legend in Victor Frankenstein, a corpse in Swiss Army Man, and a villain in both Now You See Me 2 and The Lost City.
The next time we see Radcliffe on screen, it will be as Weird Al Yankovic in Weird: The Al Yankovic Story, which started filming in early 2022. Radcliffe plays the young Weird Al. No word on if Radcliffe felt old playing a younger version of the longtime music star, but he's excited to see the finished product, as he told Jimmy Fallon (via YouTube).