Daniel Radcliffe Explains Why Since 'Harry Potter' He is Choosing So Many 'Weird' Movie Projects
Since 'Harry Potter' ended, Daniel Radcliffe has been appearing in plenty of weird projects and he's happy about that.
Whenever people hear the name Daniel Radcliffe, they immediately think of Harry Potter. However, since the Harry Potter movies ended, Radcliffe has been showcasing his versatility as an actor in many unique projects. Whether it's movies, television, or even Broadway, Radcliffe has stacked up an impressive resume with distinct, and sometimes bizarre projects. 
Daniel Radcliffe has performed in many 'weird' and unique movies since 'Harry Potter' ended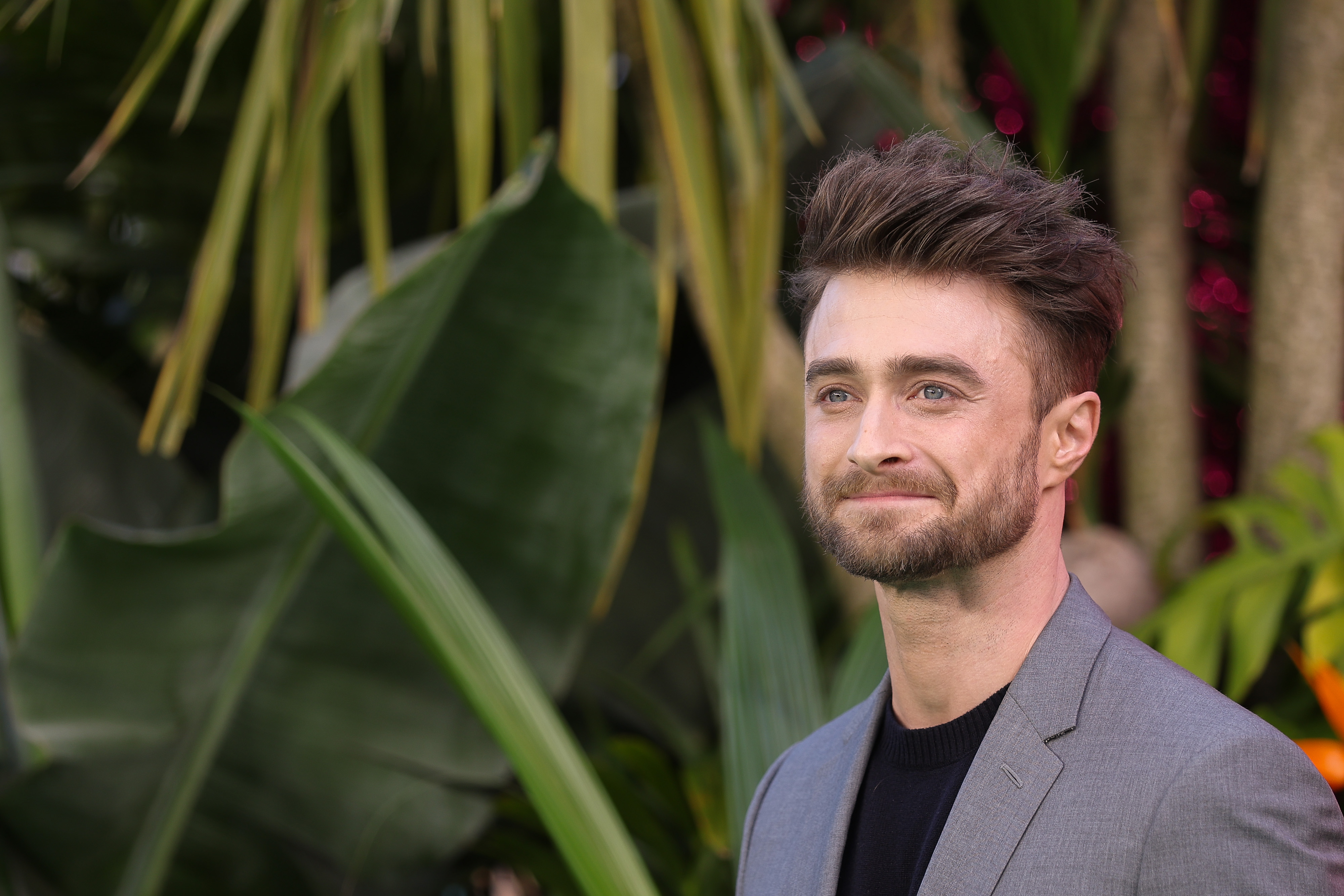 Radcliffe became an international sensation after his lead role in the Harry Potter movies. Many wondered what would be next for the young actor after his time in the Wizarding World was over. Since then, Radcliffe has appeared in many movies such as The Woman in Black, Horns, Now You See Me 2, and Victor Frankenstein.
Some of his work has been in weird and outlandish projects like Guns Akimbo and Swiss Army Man. In Guns Akimbo, Radcliffe plays a character who wakes with guns bolted to his hands. Swiss Army Man may be even stranger as Radcliffe plays an animated corpse that becomes an inspirational and useful tool for a man trying to find happiness once more. 
Daniel Radcliffe reveals why he is choosing many interesting projects since 'Harry Potter'
Daniel Radcliffe's most recent movie, The Lost City, sees him playing an eccentric billionaire villain alongside Channing Tatum and Sandra Bullock. While it's not his strangest role, Harry Potter as a villain is not something many are used to seeing. 
In an interview with Empire, Radcliffe speaks about why he is choosing so many projects with strange premises. The Miracle Workers actor said that he enjoys doing weird movies because he wants a reputation of being an actor who isn't afraid to do "random, crazy stuff." 
"I think one of the best things you can do is get a reputation for being weird, or liking weird things," Radcliffe explained. "Because weird sort of begets weird, and as soon as you do something like Horns, the guys who make Swiss Army Man are like, "Oh, okay, maybe he's into that." And then people see Swiss Army Man, and they're like, "Oh, Guns Akimbo." One thing leads to another and it keeps meaning I get to do random crazy stuff, which I'm always very happy with. 
Daniel Radcliffe really wants the 'Weird Al' movie to be great
One of Radcliffe's most intriguing upcoming projects is Weird: The Al Yankovic Story. In the upcoming biopic, Radcliffe will be playing "Weird Al" Yankovic, possibly the king of weird. Many of the actor's fans are anticipating Radcliffe's performance as the comedic musician. Radcliffe himself says that he will be "heartbroken" if it's not as good as he thinks it is. 
"I will be genuinely heartbroken if it's not as good as I want it to be," Radcliffe shared. "It's one of the most fun things I've ever shot. It was unbelievably fast. It was shot so quickly that it kind of makes me go, "What are we doing on other films?" That was a testament to being prepared, and our amazing director Eric Appel, and yeah, I can't wait for people to see it. It'll be a while. But I can't wait."
Weird doesn't currently have a release date, but you can see Radcliffe in The Lost City which is currently in theaters.