Daniel Radcliffe Reveals It Would Be Heartbreaking if His Weird Al Biopic Isn't Good
Daniel Radcliffe is set to star in a biopic about Weird Al Yankovic, who's made a career out of making musical parodies. Because of the actor's passion behind the project, Radcliffe shared he'd be more than upset if the film disappoints.
How Daniel Radcliffe ended up as Weird Al Yankovic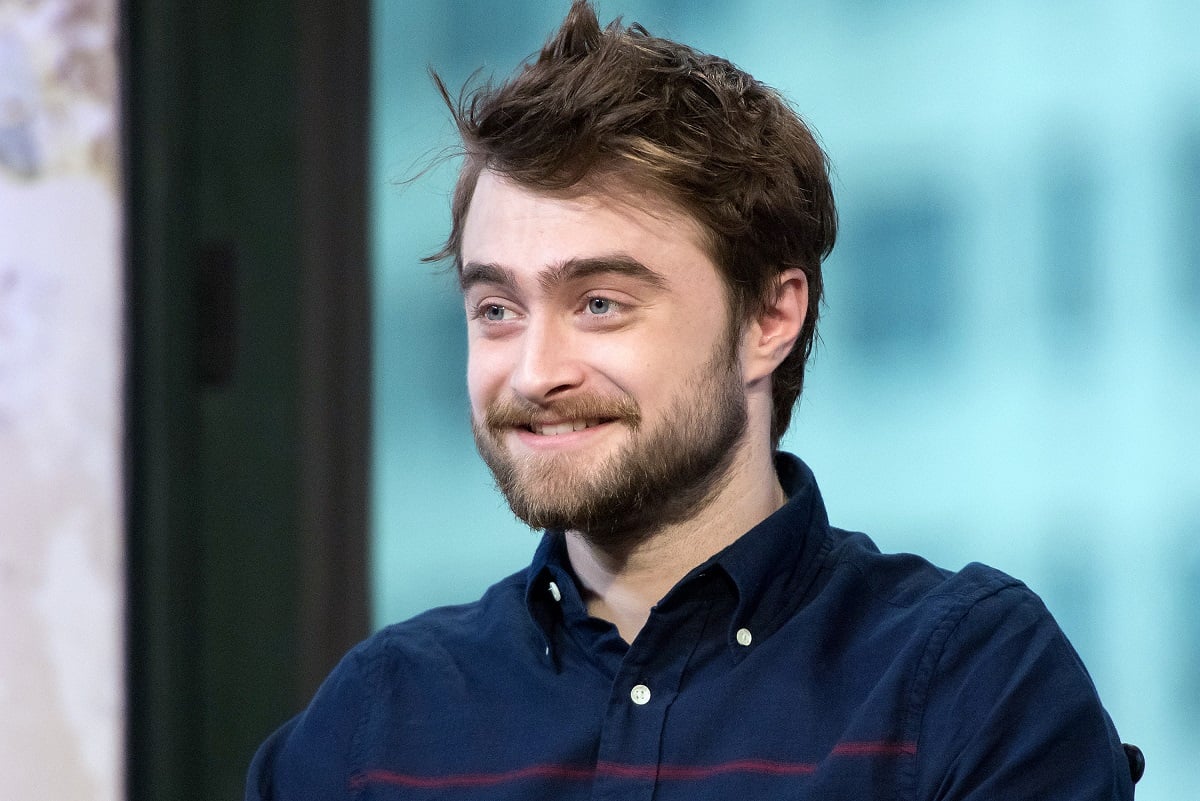 Radcliffe recently revealed that Weird Al personally picked the actor to star in the upcoming biopic. But the Harry Potter alum shared that even he wasn't really sure why he was chosen for the project.
"When I talked to Al for the first time, I was like, 'I'm immensely flattered by the idea that you would pick me to play you, but like, why me? I'm mystified but excited," he once said on The Tonight Show Starring Jimmy Fallon.
Radcliffe revealed it all went back to a performance he did on The Graham Norton Show years ago. The young actor was on stage performing a song alongside Rihanna and Colin Farrell. After watching the episode, Radcliffe believed Weird Al felt that he'd found his man.
"I guess Al saw this and was like, 'This guy maybe gets it,'" he said. "And so he picked me. So I'm very, very lucky, and now I've gotten to have accordion lessons with Al. I can go to my grave with that."
Daniel Radcliffe will be heartbroken if 'Weird Al' isn't as good as he wants it to be
Radcliffe has also felt that his career choices helped lead him towards doing the Weird Al biopic. He's chosen many unique roles over the years, and the more unique roles he's picked, the more he's offered.
"Because weird sort of begets weird, and as soon as you do something like Horns, the guys who make Swiss Army Man are like, 'Oh, okay, maybe he's into that.' And then people see Swiss Army Man, and they're like, 'Oh, Guns Akimbo.' One thing leads to another and it keeps meaning I get to do random crazy stuff, which I'm always very happy with," he once told Empire.
But for the Weird Al movie, he had a certain emotional investment in the film. So much so that it'll break his heart if it disappoints.
"But yeah, the Al Yankovic movie is one of the most…I will be genuinely heartbroken if it's not as good as I want it to be. It's one of the most fun things I've ever shot. It was unbelievably fast. It was shot so quickly that it kind of makes me go, 'What are we doing on other films?' That was a testament to being prepared, and our amazing director Eric Appel, and yeah, I can't wait for people to see it. It'll be a while. But I can't wait," he said.
Sanda Bullock believed Daniel Radcliffe as Weird Al is inspired casting
Some of Radcliffe's own peers have taken notice of Radcliffe taking up the role of Weird Al. His The Lost City co-star, Sandra Bullock, complimented the choice and trusted Radcliffe's ability to do Weird Al justice.
"I think that we're evolved enough now to handle it. I think Daniel playing Weird Al is inspired," she once told HeyUguys.
RELATED: Daniel Radcliffe vs. 'Weird Al' Yankovic: Who Has the Higher Net Worth?