Daniel Radcliffe's 'Weird Al' Yankovic Prep Started With an Accident: 'Thankfully He's the Nicest Guy'
As he revealed to Jimmy Fallon, Daniel Radcliffe's turn as 'Weird Al' Yankovic included breaking a valuable piece of music equipment.
Since wrapping up with the Harry Potter franchise in 2011, Daniel Radcliffe has carved a unique path for his career. Some might say his career choices are unexpected, but he enjoys "weird" movie projects. The next time we see Radcliffe on the big screen will also be weird. Literally. Radcliffe plays "Weird Al" Yankovic in an upcoming biopic, Weird: The Al Yankovic Story, that he's incredibly excited about. But his preparation for the role started with an accident.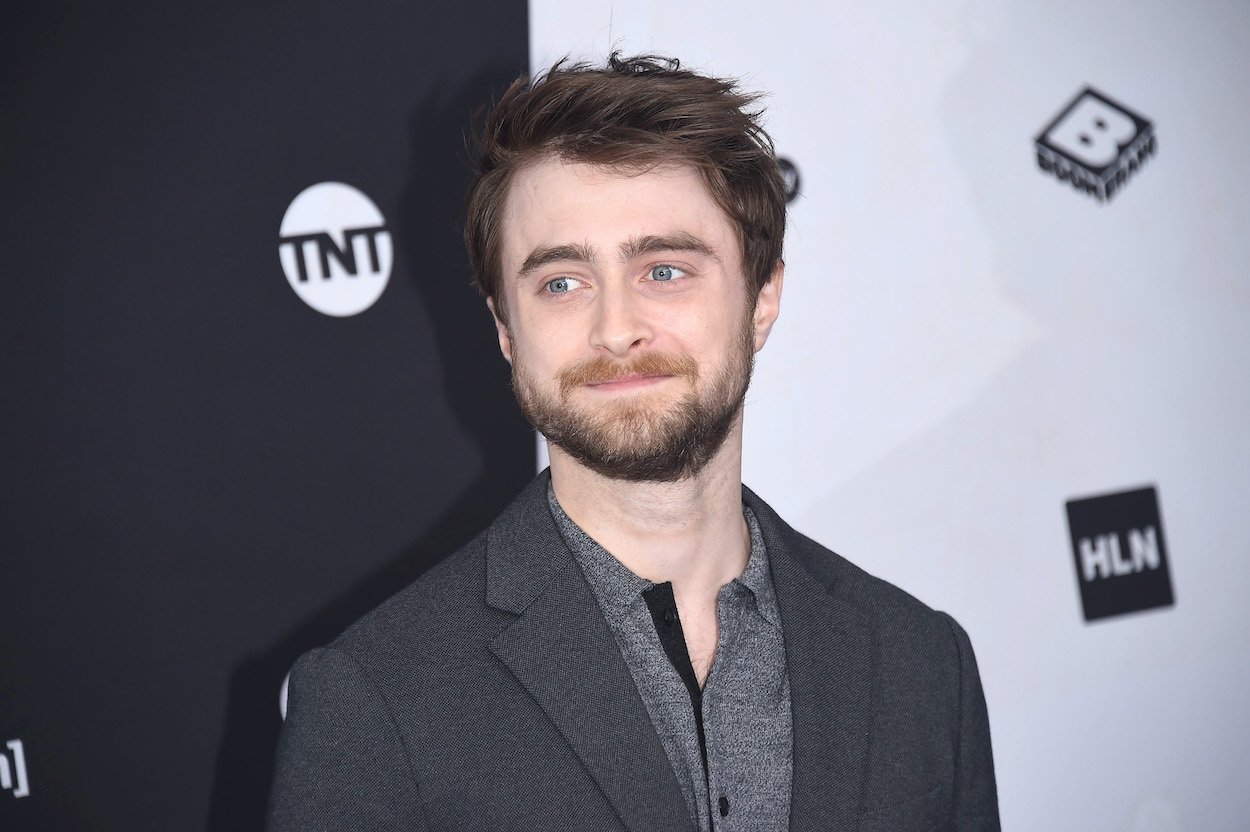 Daniel Radcliffe as 'Weird Al' Yankovic has been in the works for years
Fans of Weird Al haven't had a movie about his life — unless you count 1985's The Compleat Al, a mockumentary that blended facts and fiction. Radcliffe's turn as Weird Al marks the first time we will see anything resembling a biopic of the legendary performer. The way Radcliffe tells it, he won the lead role while he was still playing Harry Potter.
Radcliffe performed the Tom Lehrer song The Elements during a November 2010 appearance on The Graham Norton Show. Yankovic saw it and immediately tabbed Radcliffe to play him.
"And I guess Al saw that and was like, 'This guy maybe gets it.' And so [he] picked me. So I'm very lucky," Radcliffe said during a recent appearance on The Tonight Show With Jimmy Fallon.
It obviously took years to get the wheels turning on Weird: The Al Yankovic Story. When the project got going with Radcliffe in the lead, his preparation started with an accident involving a very valuable bit of memorabilia.
Radcliffe had an accident on day 2 of his 'Weird Al' prep 
On The Tonight Show, Radcliffe discussed how he believes he earned the Weird Al role, as well as an accident with a valuable piece of equipment during his prep. The actor recounted the story:
"So I got lent Al's accordion for the month. … I was very sad to be having to say goodbye to it because he gave me his own accordion to practice on for the month. On day two of that, I broke one of the straps … and immediately got them replaced, and he was — again, thankfully he's like the nicest guy — so if he was furious about it, he kept it to himself."
What we know about 'Weird: The Al Yankovic Story' so far
In addition to Radcliffe playing Weird Al, we know a few other details about the upcoming biopic.
Yankovic produced and wrote the screenplay alongside director Eric Appel. Funny or Die, The Roku Channel, and Tango Entertainment are the production companies, per IMDb.
Evan Rachel Wood (as Madonna), Julianne Nicholson (Mary Yankovic), and Rainn Wilson (Dr. Demento) star opposite Radcliffe's Weird Al.
Weird: The Al Yankovic Story is expected to be released on The Roku Channel this fall.