Daniel Radcliffe vs. 'Weird Al' Yankovic: Who Has the Higher Net Worth?
Daniel Radcliffe will play 'Weird Al' Yankovic in 'Weird: The Al Yankovic Story' biopic movie. But who has the higher net worth -- Radcliffe or Weird Al?
Most of the movie-going world knows Daniel Radcliffe because of the Harry Potter franchise. And for good reason. It was a worldwide phenomenon that successfully brought a beloved book series to the screen. With his fame secured, Radcliffe's post-Potter career has seen him choose some eclectic characters and projects, which was his plan all along. Some might call his choice of roles weird. That is just an opinion. Or was just an opinion. Radcliffe will play 'Weird Al' Yankovic in Weird: The Al Yankovic Story biopic movie. But who has the higher net worth — Radcliffe or Weird Al?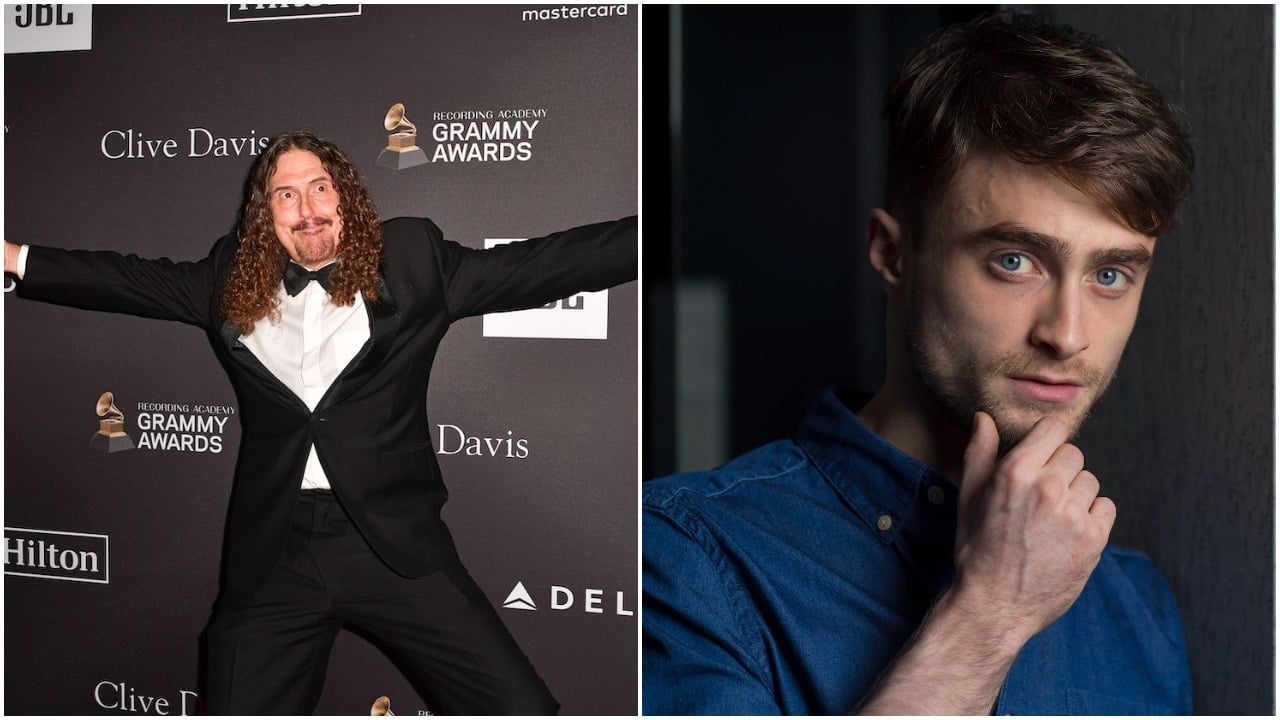 Radcliffe's role as Weird Al Yankovic has been years in the making
Radcliffe made his name playing Harry Potter. In turn, Potter paved the way for him to play Weird Al. That's Radcliffe's story, at least.
Radcliffe appeared on The Graham Norton Show in 2010, around the time Harry Potter and the Deathly Hallows: Part 1 hit theaters. Radcliffe sang a song about the periodic table. Yankovic saw it and decided Radcliffe was the perfect choice to portray him in the biopic.
Of course, it took years to get the project off the ground. And when it did, Radcliffe nearly broke Yankovic's accordion on his second day of prep.
How Radcliffe and Yankovic make their money
It shouldn't come as a surprise how Radcliffe makes his money — acting. Yet where many actors turn their creative energies to producing or directing, Radcliffe is content to do most of his work in front of the camera. He produced the documentary Circus Kid and the TV show Miracle Workers (in which he also starred), but most of Radcliffe's work puts him on the screen.
Weird Al does a little bit of everything.
Yankovic wrote and starred in the movie UHF and The Weird Al Show, and he produced and directed several of his music videos. Weird Al has appeared on dozens of TV shows, including Tim and Eric Awesome Show, Great Job!, and he lent his voice to shows such as Teen Titans Go!, BoJack Horseman, and Pete the Cat. Yankovic has hundreds of acting credits, 30 producer and director entries, and 22 writing credits. 
So whose net worth is higher, Radcliffe's or Yankovic's?
Daniel Radcliffe vs. Weird Al net worth — who comes out ahead?
Radcliffe focuses on acting. Yankovic is more than just a parody musician since he also writes, acts, produces, and directs. 
Yankovic's career took off in the 1980s. Radcliffe started working at a young age, but he started on the doorstep of the 21st century. Yet Radcliffe's line of work has proven to be more lucrative. 
Radcliffe earned an estimated $95.6 million from Harry Potter alone, contributing greatly to his $112 million net worth. Weird Al is far from poor, but his $20 million net worth, which is still healthy, pales in comparison to Radcliffe's.
In the Radcliffe vs. Yankovic net worth faceoff, the winner is the person playing Weird Al, not Yankovic himself. 
'Weird: The Al Yankovic Story': Release, cast, and more
Aside from the 1985 mockumentary The Compleat Al (a play on The Beatles' film The Compleat Beatles), fans have never had a movie that came close to being a 'Weird Al' biopic. 
That will change when Weird: The Al Yankovic Story lands in 2022. 
Radcliffe, of course, stars. Yankovic serves as a producer for the movie, and he co-wrote the screenplay alongside director Eric Appel. Evan Rachel Wood (as Madonna), Julianne Nicholson (Mary Yankovic), and Rainn Wilson (Dr. Demento) star opposite Radcliffe's Weird Al. Funny or Die, The Roku Channel, and Tango Entertainment are the production companies, according to IMDb.
Both Radcliffe and Weird Al figure to see their net worths go up a notch when the movie hits the screen.