Danielle Fishel Gives a Big Difference Between Her Experiences on 'Boy Meets World' and 'Girl Meets World'
Topanga Lawrence (Danielle Fishel) from Boy Meets World was one of the most iconic TV show characters in the 1990s, and maybe even of all-time. Fans fell in love with her and Cory Matthews' (Ben Savage) relationship. They even got to watch it a little more on the show's spinoff Girl Meets World. Fishel recently went on a podcast and discussed Boy Meets World. While talking about it, she also noted a big difference between her time on the hit show, and her time on its spinoff.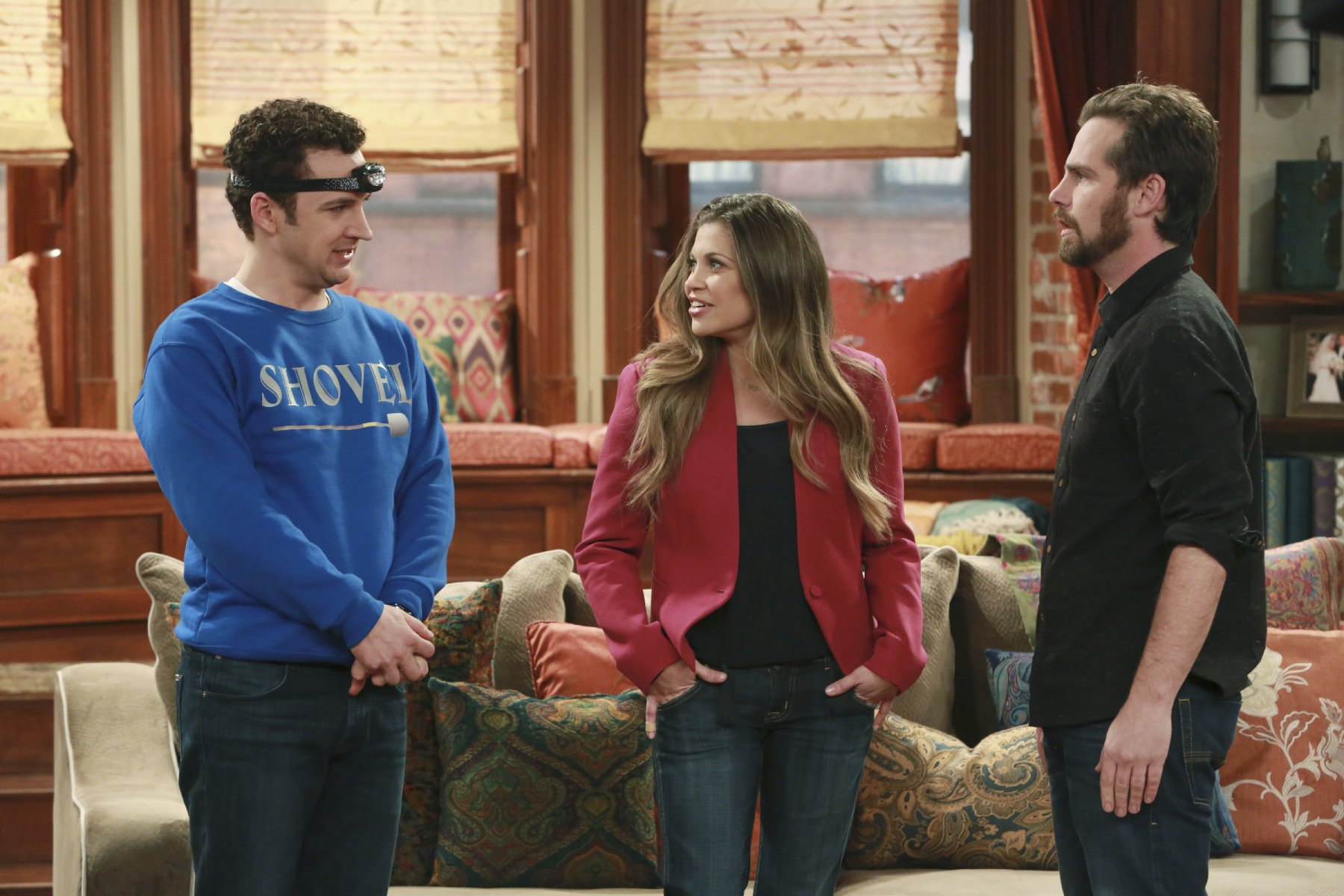 Danielle Fishel starred on 'Boy Meets World' in the 1990s
Boy Meets World, which continued to grow in popularity after it finished coming out with new episodes, aired from 1993 through 2000. Fishel ultimately starred as Topanga in each of the show's seven seasons.
RELATED: Where Is 'Boy Meets World' Star Danielle Fishel Now?
She was first known for being somewhat of an outcast because of her intelligence. However, Topanga later became one of the main friends that the show followed. She was also the love interest of the main character, Cory.
Fishel won a YoungStar Award in 1998 for her work as Topanga, according to IMDb. She was also a nominee again in 2000, as well as a nominee for a Young Artist Award in 1996 and 1997. Boy Meets World last aired a new episode in May 2000, but fans ultimately got to watch Topanga and Cory (as adults) years later. 
'Girl Meets World' aired for three seasons
In 2014, Fishel and Savage reprised their roles as Topanga and Cory in the spinoff, Girl Meets World. 
The show, that also featured other characters from Boy Meets World, followed Topanga and Cory's daughter, Riley (Rowan Blanchard), much like Boy Meets World followed Cory.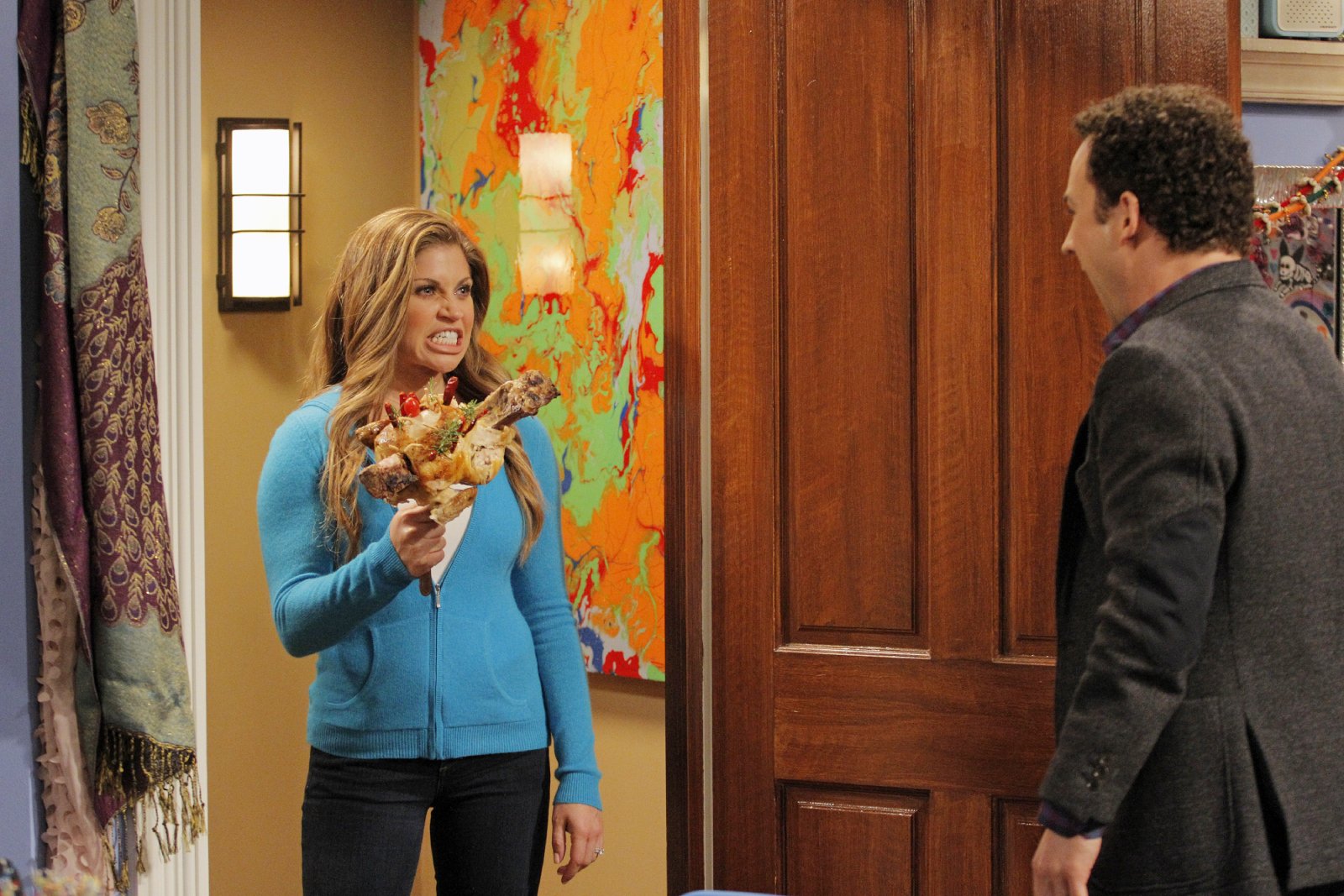 RELATED: 'Boy Meets World': What Are the Main Cast Members Doing Now?
Girl Meets World, however, only lasted until 2017 as it was canceled after three seasons. Forbes reported that it initially had 5.16 million viewers for the series premiere. It later only had an average of 1.5 million viewers in its third season. 
Fishel noted a big difference between her times on each show
On June 29, Fishel went on The Daily Popcast with Lance Bass, and she discussed her character Topanga. Bass asked her about how it feels to be known as a character that transcends generations. She then ended up talking about both Boy Meets World and Girl Meets World. 
"I never in a million years could have predicted what the show was going to end up meaning to people over the years," Fishel said. "When we did it in the 90s, there was no social media; there weren't computers. We started in 1993, so there was none of that instant feedback that you get now. And I remember when we did Girl Meets World, and we would do a live taping, and the kids would leave, and they would know — based on people already tweeting about the taping — they would know what people thought of the show."
RELATED: 'Boy Meets World': Rider Strong 'Hated' the Haircut He Had While Playing Shawn Hunter
Fishel went on to say that she is not sure how she would have handled that kind of immediate response from people. 
However, she also said that she feels really lucky that she got to play Topanga.
"I think about how kind people are to me when they meet me, and I think so much of that goodwill that I have is because people love Topanga," Fishel said. "I just reap the benefits of playing such an amazing character. 
Fans can watch Topanga on Boy Meets World and Girl Meets World on Disney+.