Danny Elfman Says Writing the Music for 'The Nightmare Before Christmas' Was Easy
Tim Burton's The Nightmare Before Christmas is a Halloween (and a Christmas?) classic. But what really makes the film so great is its music. The Nightmare Before Christmas was something entirely out of Burton's comfort zone. He'd never done a musical. However, Burton's faithful collaborator, Danny Elfman, dispelled all of his worries and composed one of the most famous musical scores of all time.
With songs like "This is Halloween" and "What's This?" which became immensely popular, you'd think that Elfman used some complex formula to develop the movie's songs. It turns out he didn't. The process was actually quite simple. Turning creepy Halloween-themed songs into happy Disney-like anthems went to plan better than Jack Skellington's plans of turning Halloween Town into Christmas Town.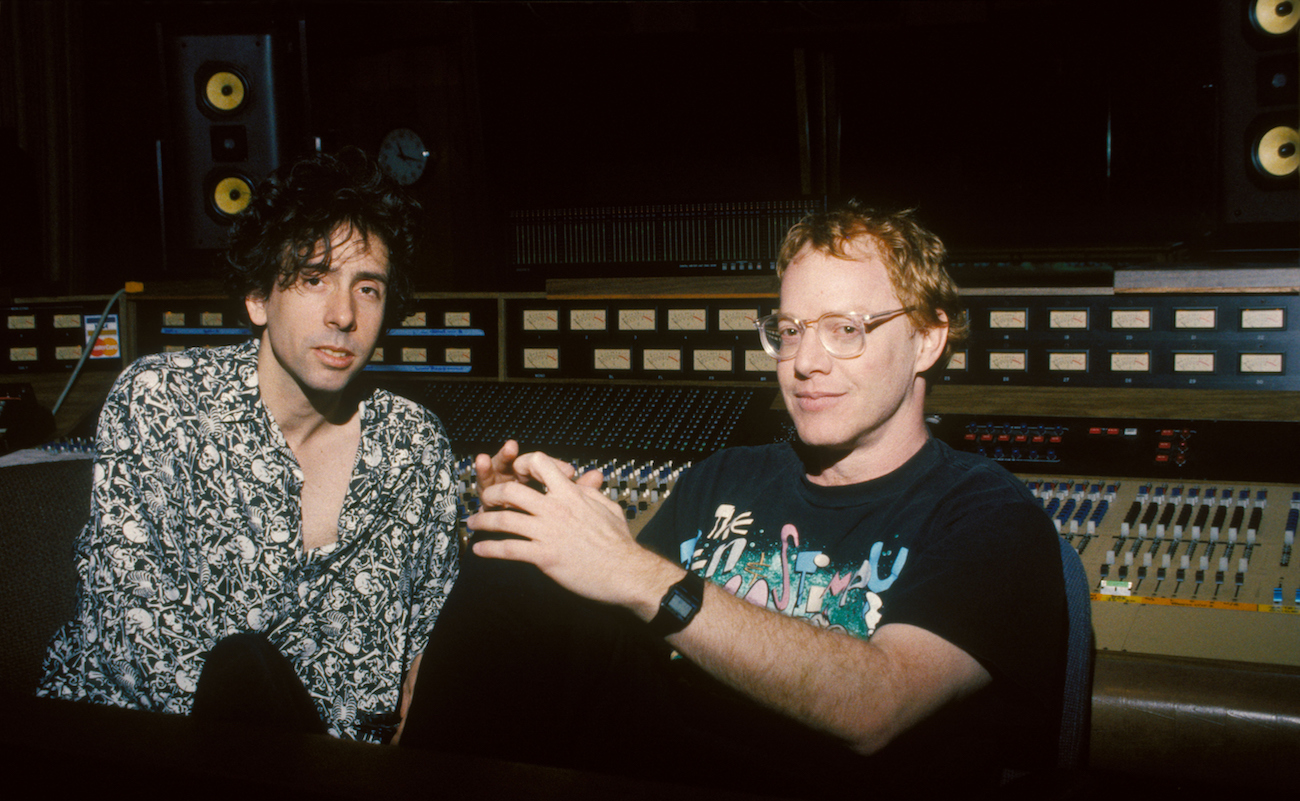 Tim Burton had never done a musical before
Elfman says that Burton was a little sidetracked when he started The Nightmare Before Christmas. He was still working on Batman Returns when he began work on the film. Then there was the issue of not knowing how to make a musical.
"I remember Tim sent me an outline, but then I didn't hear anything about it for awhile," said Elfman told Billboard in 2018 for the film's 25th anniversary. "Finally we got together and he said he needed to start doing something, but there was no script and neither of us knew how to start a musical."
All that Burton knew about the project was that he wanted to make a film that was "the reverse" of movies like How the Grinch Stole Christmas. While Batman Returns continued, Burton allowed Henry Selick to direct the film. But Selick had nothing to go on except for Burton's initial outline and various scribblings.
RELATED: Is Tim Burton's 'The Nightmare Before Christmas' Available for Streaming on Disney+?
Writing the music for 'The Nightmare Before Christmas' was easy for Danny Elfman
Elfman lives by a pretty simple motto; do the best that you can. "I never know, ever what (my films) are going to be, so what I do is the best I can," Elfman told Billboard.
When Elfman and Selick didn't have much to do in the early stages of The Nightmare Before Christmas, they worked on the music, and it turned out easier than Elfman expected. "I remember Henry was in Oakland ready to start shooting, but all we had was an outline for the story," Elfman explained. "So we just started working on the songs (as a starting point). It turned out to be the simplest writing I'd ever done."
"He had all of these great pictures and drawings, as well as lines and poems; fragments of stuff," Elfman continued. "I remember a number of times I pushed him out the door because I started hearing the songs in my head. I'd start right on that, and three days later I'd have a demo which I'd come back and play for him. Then we'd start the next part of the story."
Elfman's goal was to "achieve a musical timelessness," and he accomplished that. "I wanted it to sound like it was written 50 or 100 years ago, so I turned my own influences for that stuff. Kurt Weill's The Threepenny Opera, which was a major thing in my life, was a source, as well musicals from Cole Porter and Gershwin, and to a certain extent, Rodgers and Hammerstein," Elfman explained his process. That might sound technical, but Elfman had it under control.
RELATED: Tim Burton and Disney's 'The Nightmare Before Christmas' Is Actually Based on This Poem
Tim Burton and Danny Elfman got along so well because they were 'monster kids'
Since 1985's Pee-Wee's Big Adventure, Burton and Elfman have established a successful music/film partnership that rivals George Lucas and Steven Speilberg's with John Williams.
Besides The Nightmare Before Christmas, they've worked together on most of Burton's films, including Batman, Batman Returns, Edward Scissorhands, Big Fish, Corpse Bride, and Charlie and the Chocolate Factory. Elfman says he doesn't quite know why they work so well together, but he does surmise that it has something to do with the fact that they're both "monster kids."
"He's a weird guy but he doesn't seem weird next to me," Elfman explained to Billboard. "Tim and I grew up in similar ways, which probably had something to do with it. We were both 'monster kids,' an odd subculture of children of the '60s who grew up on these great low-budget horror films. When I first met him, his idol was Vincent Price and mine was Peter Lorre."
It's interesting because, as Billboard points out, by making all the movies they've made together, Burton and Elfman have helped usher in a new generation of "monster kids" and taught them that they're not alone.