What Was Danny Tanner's Job on 'Full House'?
Danny Tanner and Rebecca worked together on 'Full House,' but what, exactly, did they do for work? Here's what we know about the characters on this sitcom.
There were quite a few people living in Danny Tanner's San Francisco home. What, exactly, did he do for work on the comedy series, Full House? Here's what we know about this character and his few job changes throughout the sitcom.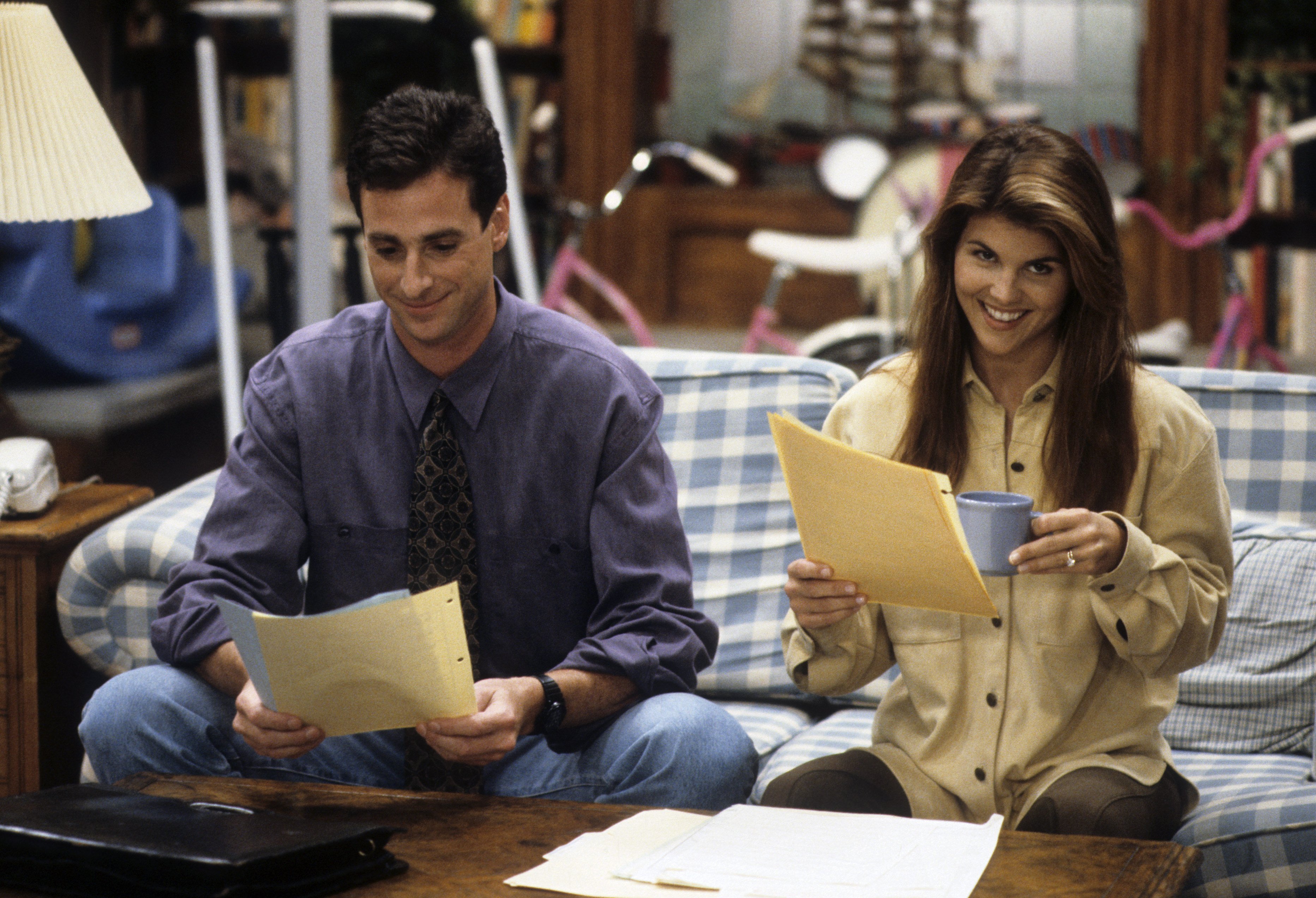 Danny Tanner and Rebecca Donaldson-Katsopolis were the hosts of 'Wake Up, San Francisco'
He has three girls and two roommates living rent-free in this San Francisco "Full House." How does Danny Tanner do it? This working father actually has a job as a reporter for a local broadcast news channel.
At the beginning of the show, Danny Tanner works as a sportscaster for the Channel 8 News. He eventually works his way up, becoming the full-time host of the morning show, titled Wake Up, San Francisco. It's there that he first meets Rebecca Donaldson, who would eventually join his family on this series. 
According to Full House Fandom, the production was a KFLH-TV Channel 8 talk show and featured a few different hosts throughout the years. While Rebecca was on maternity leave, Danny's co-host became Vicky Larson and, briefly, stand-up comic Joey Gladstone.
How Danny Tanner afforded that San Francisco house is still somewhat of a mystery. According to Huffington Post, "to make enough money for the $14,000 rent to be considered affordable, your household income would have to be over $550,000." Presumably, he did have help with the rent, thanks to Rebecca, Jesse, and Joey. 
DJ followed after her father's footsteps, becoming the editor of her high school's newspaper
Each of the Tanner sisters had their own interests. For Stephanie, that was dancing and going to Honeybee meetings. For Michelle, that was eating cookies. When DJ Tanner was still in school, she started showing an interest in editing and reporting, even working for the High School newspaper at one point. 
DJ doesn't always stick with reporting, though. For Netflix's spinoff series, Fuller House, fans learn that DJ went to college to be a veterinarian. After marrying, she becomes Dr. Fuller and the mom of three boys, eventually moving into her childhood home with Stephanie and Kimmy Gibbler.
Danny Tanner has a new job during the spinoff show, 'Fuller House'
Even as they got older, Rebecca and Danny continued their careers as talk show hosts. Thanks to Fuller House, fans learned that the two eventually left Wake Up, San Francisco to join Wake Up, USA, a morning show broadcasted from Los Angeles. 
Danny Tanner still owned the Full House-house, though. He popped in throughout the Netflix spinoff, making cameos during Thanksgiving and Christmas episodes. He even helped pay for DJ, Stephanie, and Kimmy's wedding. (Granted, it was in the backyard, but it was still his gift to the girls.)