'Darcey & Stacey': Are Darcey and Georgi Still Together?
90 Day Fiancé spinoff Darcey & Stacey Season 2 has focused heavily on Darcey Silva and her relationship with Georgi Rusev. Darcey and Georgi have not been seeing eye-to-eye. Darcey Silva feels as if her beau isn't giving her enough emotional availability, and has suspicions when it comes to his intentions. After finding a money sock and learning that he was on sugar mama websites, she's not sure what to think. A recent episode sawher telling Georgi Rusev not to return to Connecticut until he can reciprocate her feelings appropriately. So are Darcey and Georgi still together?
Darcey Silva told Georgi Rusev she needs more
A recent episode of Darcey & Stacey saw Darcey Silva having an emotional conversation with Georgi Rusev about the state of their relationship. Darcey explained to Georgi that she feels as if he doesn't reciprocate the care and effort she puts into their relationship.
"I'm just walking away because I want openness and I want honesty. You know, sometimes your demeanor is very closed off, and you know, that's not a very healthy relationship," Darcey Silva told her beau.
"I'm not chasing a man. I want my fiancé to come to me. I want to feel love, I want to feel embraced. I want to feel all the feelings that you get to feel from me," Darcey added as she teared up. Georgi stared at her in reply, before giving her a hug. 
"I want to give you love. But sometimes you're kind of pushing me away with your insecurity, your questioning, your, your trust issue. I always show I never do something that make you feel you cannot trust me," Georgi replied.
"The fact that he blames me makes me feel like it's always my fault. I don't wanna feel like that. I just keep giving so much and it's like, why should I have to feel that way," Darcey told producers.
"I love you. I really feel that I love you, okay? But I feel like I need to honor who I am as a woman, and I don't feel like at times I'm feeling your commitment — openly, honestly, and emotionally. And until I feel those things from you, I don't want you to come back to Connecticut," she added.
'Darcey & Stacey': Are Darcey and Georgi still together?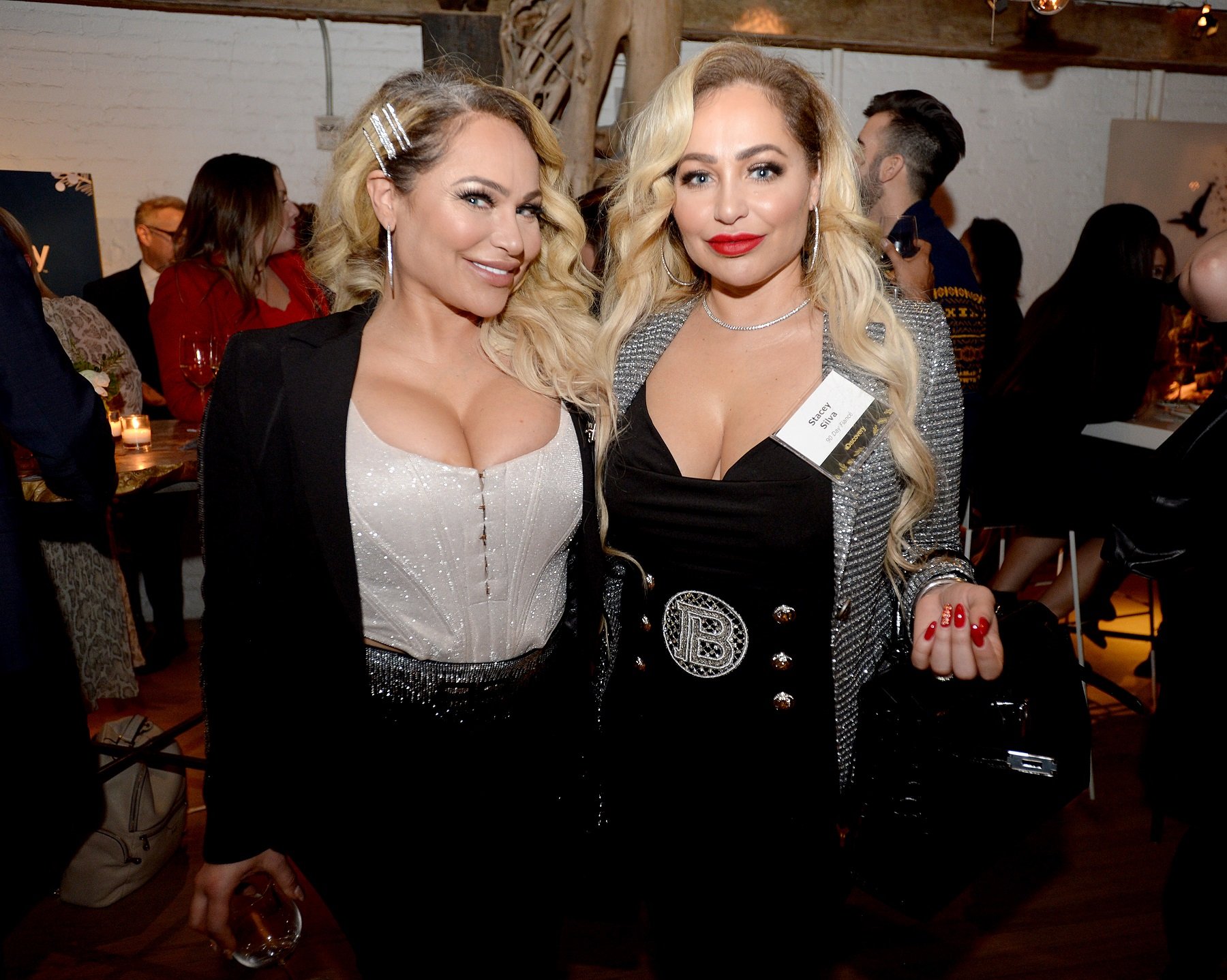 Given Darcey Silva's comments to Georgi Rusev, some Darcey & Stacey fans are left wondering if Darcey and Georgi are still together today. While it isn't entirely clear what the nature of their relationship is like now, Georgi Rusev did recently post a photo of himself with Darcey Silva on Facebook.
The photo features the pair in front of a hotel, posing together and looking happy. 
"The power of love is stronger than everything else," Georgi captioned the photo. Darcey Silva commented on it with five heart emojis. It seems as if Darcey and Georgi are still together, for the time being.
Georgi Rusev claims he never called Darcey Silva 'American trash'
After Darcey Silva told Georgi Rusev to hit the bricks on Darcey & Stacey, she received some troubling news from her friends Reina and Debbie. Over the phone, Debbie says that Georgi Rusev made some nasty comments. 
Debbie alleged that Georgi called Darcey Silva and her friends "American trash," and that he claimed, "when the money runs out, I'm done."
Darcey Silva invited her man to dinner with her friends and Stacey Silva in an effort to squash their beef, per Entertainment Tonight.
"There's nothing to hash out. I don't call nobody no American trash," claimed Georgi in reply.
RELATED: 'Darcey & Stacey': Georgi Rusev Can Barely Say He Likes Darcey Silva