'Darcey and Stacey' Stars Darcey and Stacey Silva Look Unrecognizable After Foxy Eye Lift
Darcey and Stacey Silva, who first appeared in the 90 Day Fiancé franchise when Darcey tried her hand at international love, continue to shock fans with yet another plastic surgery procedure. The Silva twins continue to get more and more plastic surgery procedures, even though fans think it's too much. The latest work Stacey received around her eyes caught the attention of plenty of people. Now, viewers wonder if she's addicted to plastic surgery.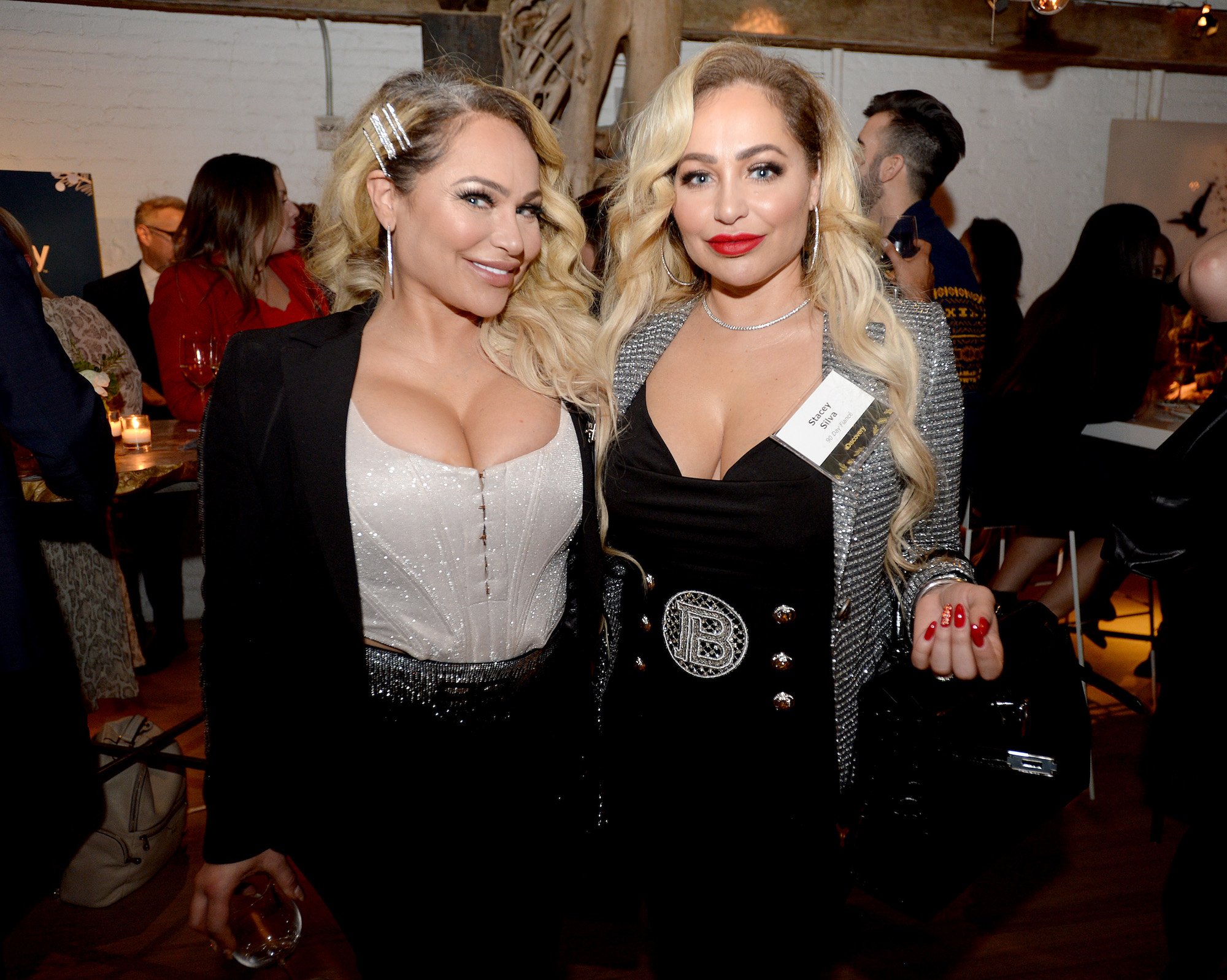 Darcey and Stacey Silva have had several elective surgeries over the years
Both Darcey and Stacey look almost unrecognizable after the different plastic surgeries they've undergone. Because they're twins, the women try to make sure whatever plastic surgery they do get, they get done together. So far, both women started off with what they called a "mommy makeover."
According to Entertainment Tonight, "It's basically a mommy makeover," Stacey says of the work they've had done, which includes getting breast implants and tummy tucks. "It's not like we do it all the time. We both have kids and we're basically maintaining what we have. It's not like we're trying to overdo it." 
However, in Darcey and Stacey Season 2, the twins underwent even more plastic surgery. In another interview with Entertainment Tonight, Darcey explained, "We wanted everything lifted up on our bodies. Everything's just lifted up. We got a little lip lift, a little nose lift, a boob lift, you know, snatched in the waist. Everything's just a little bit more refined. We feel lighter."
'Darcey and Stacey' stars Darcey and Stacey Silva recently had a 'foxy eye lift'
However, recent images Darcey and Stacey posted on Instagram have fans begging them to stop. The procedure, known as the "foxy eye lift," recently gained popularity, and it looks like the twins were eager to jump on the trend. 
According to Arviv Medical Aesthetics, a medical spa with locations in Tampa and Miami, "Fox eye lifts are designed to lift the outside corners of your eyes and pull them slightly outwards to give you almond-shaped eyes. Changing the shape of your eyes to make them foxy gives you a more youthful appearance."
'Darcey and Stacey' viewers are not fans of Darcey and Stacey's newest look
Both images posted by the women shocked fans due to their almost alien-like appearance. Plenty of fans took to the comments on Reddit.
In a post with a photo of Stacey, one user wrote, "Pretty sure it's some kind of addiction at this point. Plus, docs keep offering her stuff for free in exchange for the mentions. Wouldn't wanna seek a procedure from a cosmetic surgeon who thinks this looks good."
Another Redditor commented, "Live long & prosper. (She looks like a vulcan)," referring to the species created by Star Trek.
However, not everyone in the comments made fun of the women. Instead, others seemed genuinely worried about them and their well-being. 
"I think the time has come for TLC to be held accountable for being complicit in feeding this body dysmorphia problem for these two. Honestly, the only thing that would renew my faith in them as a production company would be if the next season saw them seeing specialists for their mental problems. This is along the lines of "There's Something About Miriam" in that the production company benefits in the final negative outcome," another Redditor pointed out.
For now, TLC doesn't seem to have any problems airing new seasons of Darcey and Stacey. Audiences can watch the twins on new adventures in the upcoming season in January of 2022.