'Darcey & Stacey': Darcey and Stacey Silva's Father Convinces Them to Cancel Their Plans to Visit Los Angeles
On the new 90 Day Fiancé spinoff, Darcey & Stacey, Darcey and Stacey Silva are making plans to visit Los Angeles to fully focus on their company, House of Eleven. In a recent episode, Darcey and Stacey decided they would visit LA as a first step in a possible move to the West Coast. However, their father, Mike, doesn't think it's a good idea right now. Read on to learn why.
Darcey and Stacey Silva talk about moving to LA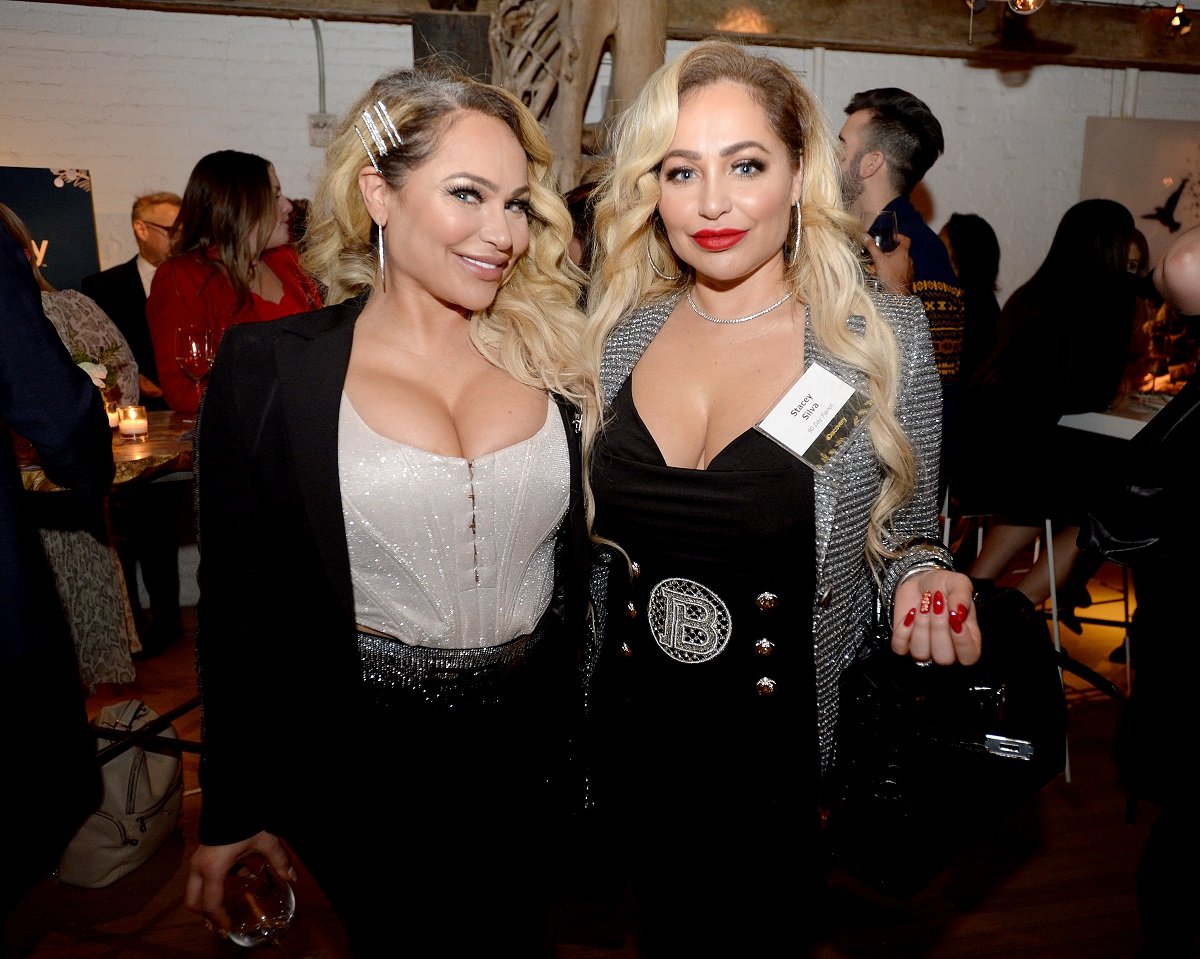 Darcey and Stacey have a fashion line called House of Eleven. They started it with their father, Mike, back in 2010. It was created after the twins were divorced in LA in honor of their brother, Michael. Michael passed away from cancer, and he was born on May 11, and died on July 11, hence the 11.
Recently, the twins spoke about working on the company more. "I just feel like it's time to go back and focus on our legacy again," Darcey tells Stacey. Her sister agrees, and says they should take a trip to the West Coast to look at some housing options.
After Darcey speaks to her daughters about the possible move, it seems like the pieces are falling into place. Darcey and Stacey prepare to go on the trip together. But when their father asks to talk to them, it throws a wrench into those plans very quickly.
Darcey and Stacey's father convinces them to cancel their plans to visit LA
Stacey comes over to pack with her sister for their impending trip. However, they're interrupted when their father tells them he needs to talk with them. "Something came up," Mike tells his daughters. "Right now, the coronavirus is affecting the U.S. LA is done, it's finished."
Darcey says they were only going to go for a week, but that isn't going to cut it. "This virus is, it's dangerous," Mike continues to explain. "So I think you should cancel the trip."
"You've got the situation in California, like Connecticut, like New York, going into a hot zone. I'm not sure that's the right thing to do for the company or more importantly for you personally. And in your case, your daughters," their father says.
Darcey and Stacey seem to agree, and their father says to think about the "timing" of going to LA. He continues to explain that the "danger" comes from other people.
"It's very scary to hear what our dad is saying right now. I mean, I feel devastated," Darcey says to the cameras. "This is not what I thought was going to happen. And listening to our dad tell us how serious this virus is, and the potential of it becoming a world-wide pandemic possibly, I never imagined in a million years we'd be sitting here thinking that the whole world basically could shut down."
The twins decide to postpone their trip to LA, and wait and see what happens with things. They make the right choice to put off the trip, considering how things intensify with the coronavirus (COVID-19). They aren't going to risk it by traveling right now, so they choose to stay home and safe while they wait it out, and that's honestly a smart move.
Darcey and Stacey will hopefully get their chance to go to LA soon enough. We'll have to wait and see how things progress.