'Darcey & Stacey': Darcey Silva Breaks Down in Tears After Georgi Rusev Split
90 Day Fiancé spinoff Darcey & Stacey recently featured Darcey Silva telling her erstwhile beau, Georgi Rusev, to hit the bricks after he failed to open up to her in a meaningful way. The moment was a small win for Darcey, who finally chose to stick up for herself — but it was quickly followed by a pair of tearful breakdowns. Stacey Silva comforted her twin sister in the car as she cried, and then Darcey Silva's friend repeated the process in another scene where she broke down and called Georgi Rusev a liar. Meanwhile, fans are worried for Darcey Silva.
Darcey Silva tells Georgi Rusev to hit the bricks
During a recent Darcey & Stacey episode, Darcey Silva made her feelings and needs clear to Georgi Rusev. It became apparent that he wasn't prepared to return those feelings or meet her emotional needs, and so Darcey decided it was time for Georgi to hit the bricks.
"I'm just walking away because I want openness and I want honesty. You know sometimes your demeanor is very closed off, and you know, that's not a very healthy relationship," Darcey Silva told Georgi Rusev.
"I'm not chasing a man. I want my fiancé to come to me. I want to feel love, I want to feel embraced. I want to feel all the feelings that you get to feel from me," Darcey adds while tearing up. Georgi just sat there and emotionlessly stared at her.
"I love you. I really feel that I love you, okay? But I feel like I need to honor who I am as a woman, and I don't feel like at times I'm feeling your commitment — openly, honestly, and emotionally. And until I feel those things from you, I don't want you to come back to Connecticut," she then tells him.
Stacey Silva comforts her tearful twin
After finally telling Georgi Rusev that he needs to meet her needs or leave, Darcey Silva breaks down in tears while her sister Stacey Silva drives.
"I just feel like she needs to release this inside. So she can move forward," Stacey Silva said of Darcey Silva and her emotions. "I love you Darcey," she tells her sister in the car.
"Thank you for being there. All of you, all of you, thank you so much," Darcey added before sobbing hoarsely. "So many years! No more pain! God! It's going away," she continued.
In a previous scene, Darcey Silva chatted with her friends Debbie and Reina, who revealed that Georgi Rusev allegedly called the twins and their friends "American trash." Debbie then added that Rusev allegedly said that, "when the money runs out, I'm done." All of this triggered a major breakdown for Darcey Silva. 
"How dare he f—— say that. Because I work hard for my money. Disgusting! How dare he! How is he even here in America? He's a liar! He doesn't love me. Liar!" yelled Darcey Silva. 
"Honey, I know you love love, and I know you want love, but you gotta love yourself first. Enough with giving, giving, giving," Reina told her. 
Fans react to the 'Darcey & Stacey' drama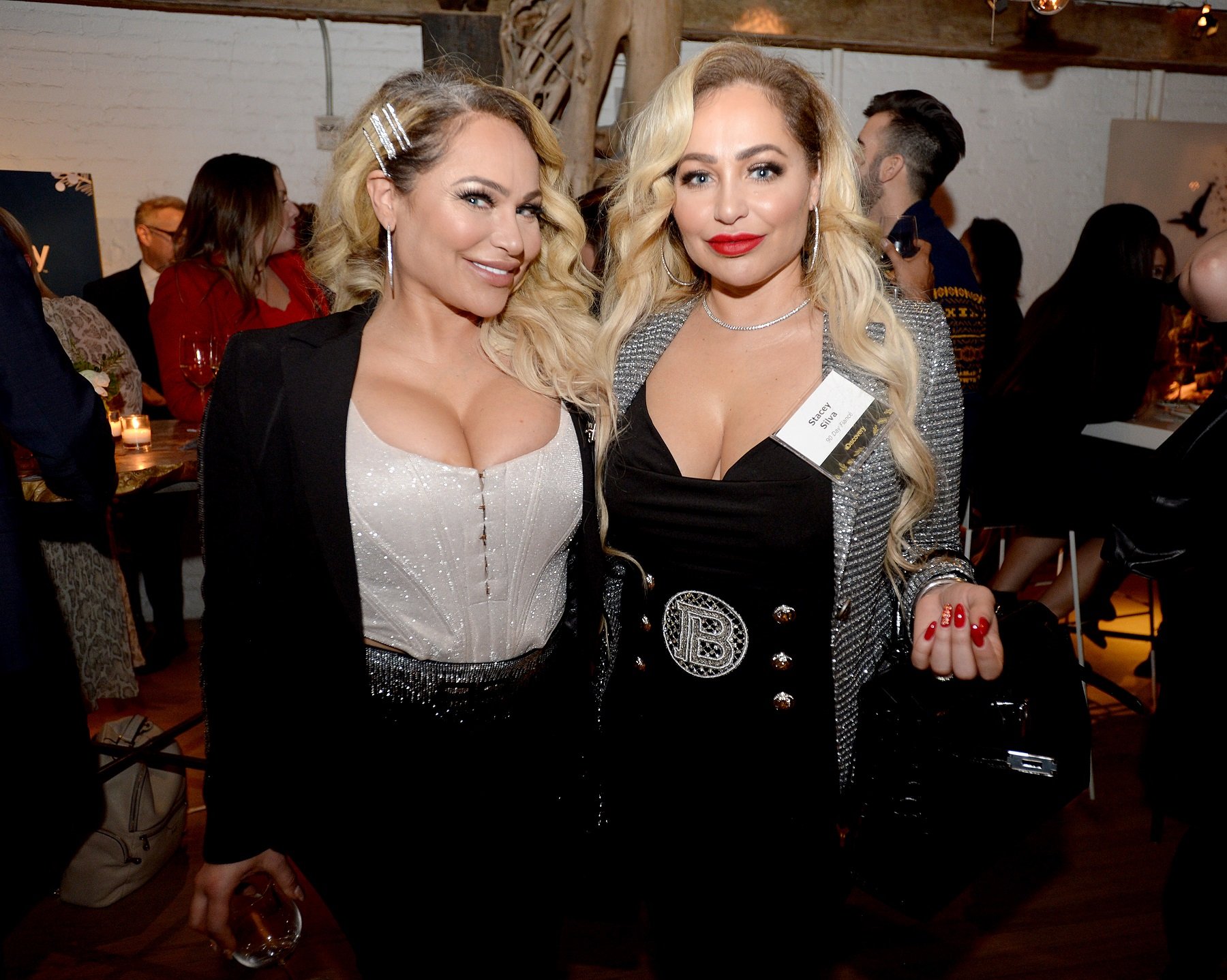 Darcey & Stacey fans may be glad to see Darcey Silva telling Georgi Rusev to hit the bricks, but many of them are concerned for her well-being, and others feel frustrated with what they feel is Darcey Silva's usual cycle of relationship breakdowns.
"Are we done sympathizing with her? If she wants a 'real man', maybe stop going after broke a– European 'modelesque' boytoys," wrote one frustrated Redditor.
"Darcey has a kind of morbid fascination and obsession with conflict," opined another user.
"There's just something so pitiful seeing this woman cry over the same sh– every season," wrote one commenter.
RELATED: 'Darcey & Stacey': Darcey Silva Confused by Georgi Rusev's Money Sock