'Darcey & Stacey': Darcey Silva Hawks Boombod, Fans Criticize
Fans of 90 Day Fiancé will be familiar with Boombod — a weight loss product that stars of the show occasionally hawk on their Instagram. Now, the product has made its way into the hands of Darcey & Stacey star Darcey Silva. The product often receives derision from fans of 90 Day Fiancé on social media, who often express irritation at the stars trying to advertise it — and Darcey Silva's endorsement of the product is no exception. 
What is Boombod?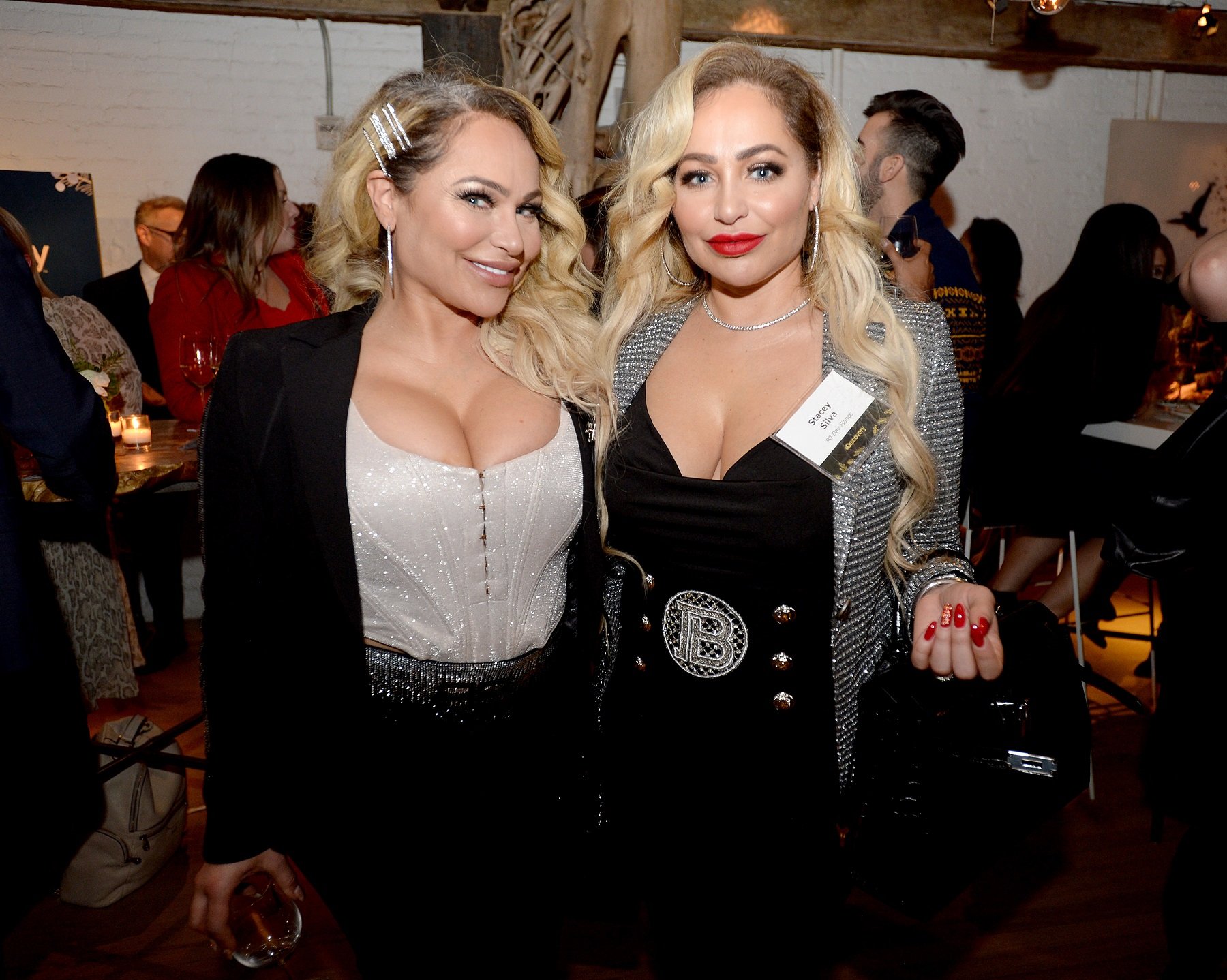 Boombod is a dietary product often advertised by 90 Day Fiancé cast members and other reality television show cast. The product claims to reduce hunger by making you feel full, resulting in weight loss. 
"The natural fiber glucomannan, the only active ingredient that has been recognized by the European Food Safety Authority (EFSA) in relation to weight loss. Each shot contains a quality source of Glucomannan which works by leaving less room for food, reducing your appetite, helping you eat less," claims Boombod's website.
"Glucomannan has been used in Far Eastern cultures for centuries as it also sweeps through the digestive tract collecting food particles and toxins, performing a thorough cleanse without laxative effects," they add.
Glucomannan is a soluble fiber found in some vegetables, fruits, and oats. Dr. Sarah Jervis, clinical director of patient.info, told The Sun that there is some validity to the product's claims.
"Soluble fiber can help to reduce hunger and slow down the absorption of food from the gut," Jervis explained. However, there are some caveats. 
"They suggest it partly fill the stomach, leaving less room for food and allowing you to feel more food. We do suggest that to an extent, foods high in soluble fiber have this effect – although the suggestion that it sits in the stomach for hours is wrong," she added. "It absolutely does not help to burn fat."
'Darcey & Stacey' star Darcey Silva endorses the product
Now, Darcey & Stacey star Darcey Silva is joining some of her 90 Day Fiancé castmates in advertising Boombod. Other advertisers included Nicole Nafziger, Annie Suwan, Danielle Jbali, and Angela Deem, among others. 
"These @boombod shots are the TASTIEST get back on track program that makes a huge difference with helping me stay consistent, and my cravings are already way down. Who else needs a little push? BOGO FREE on boombod.com, check it out," Darcey Silva advertised on her Instagram.
"Join me for the Boombod 7 Day Challenge," Darcey Silva wrote over a video of herself dancing with the product. She added a few other comments over the video advertising the product. 
Fans are not thrilled with Darcey Silva
90 Day Fiancé and Darcey & Stacey fans quickly called out Darcey Silva for hopping on the Boombod advertising train. Many were annoyed to see yet another cast member hawking the product. 
"She's not using this don't be fooled. She's getting paid to advertise," wrote one Instagram commenter.  
"Dear Jesus Christ, please don't buy this junk. Wasted my $ when another 90 Day Fiancé so-called cast member promoted it," added another user.
Others pointed out that Darcey Silva recently had plastic surgery and found irony in her posting advertisements for weight loss products given her numerous procedures. 
"Yes, that and thousands of dollars of plastic surgery!" wrote another commenter. 
"Says the person who went to Turkey to get surgically sculpted. No, I'll pass," wrote another user.