'Darcey & Stacey': Darcey Silva Invites Georgi to Come and Visit During Quarantine — What Does He Say?
On the new '90 Day Fiancé' spinoff series called 'Darcey & Stacey', Darcey Silva is dating a new man named Georgi Rusev.
On the new 90 Day Fiancé spinoff series called Darcey & Stacey, Darcey Silva is dating a new man named Georgi Rusev. He's from Bulgaria, and currently living in Washington, D.C. The two got acquainted on social media, and they've met in person in Miami for the Super Bowl.
Recently, they reunited in New York City, where Darcey was wined and dined. She had a fabulous time, and it could be a sign of better things to come. This week, Darcey asks Georgi if he wants to come and stay with her. However, the coronavirus (COVID-19) has hit, which puts a damper on things.
Darcey Silva says she 'could be falling in love'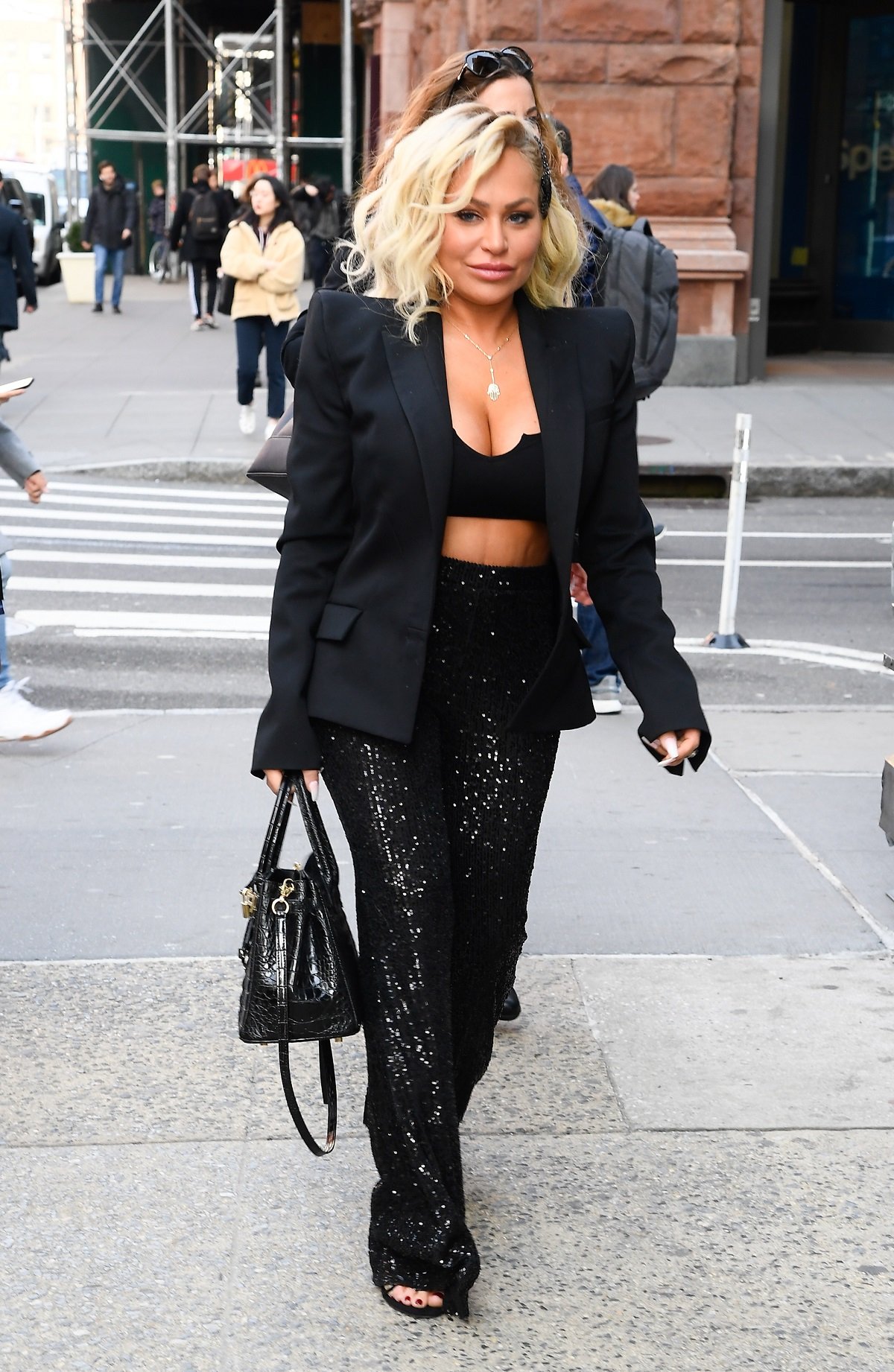 Darcey and Georgi had an excellent time in the Big Apple, where they went out to a nice Italian restaurant. Although it's only their second time being together in person, Darcey says there's a "deep attraction" between them.
At dinner, Georgi even gives Darcey a gift of Bulgarian rose oil. The next morning, they're still laying in bed together enjoying each other's company.
"Georgi and I only met twice, but I feel like I could be falling in love," Darcey admits to producers.
Darcey wants Georgi to come and visit
The relationship seems to be more than just a casual fling, and this week, Darcey tells her family that she wants to invite him to stay with her. The coronavirus has hit the country, and everyone is quarantining during this time.
"It's been really nice spending time with my family," Darcey explains. "But, I really worry about Georgi, because I'm around my family. He doesn't get to be around his 'cause they're all back home in Bulgaria. He's in D.C. alone, but I want to be able to see him and touch him, and I need to figure out a way that we can be with each other."
Darcey and her family do some yoga outside in the fresh air, and she discusses the situation with them. She says Georgi doesn't have "a lot of family" in the United States. She tells everyone she thinks she's going to ask him to come and visit.
Darcey invites Georgi to come visit her during quarantine
Two weeks after Darcey and Georgi had a magical meetup in New York, Darcey decides to call him and invite him to come and visit her. They talk over a video call, and make small talk at first.
"Being away from him, it's getting harder by the day," Darcey explains. "I don't even know if it's possible for us to be near each other right now."
Darcey asks about Georgi's family, and he says they're OK. Darcey tears up a little bit. "Would you like to come to Connecticut?" Darcey asks him. "I would love for you to be here. I mean, we can get something quaint, cute, close by."
"I don't want to put in danger no one," Georgi replies. He says he's going to "stay home for the next couple weeks. Maybe one more week. Or two."
Darcey says she wishes Georgi was with her. He tells her not to worry about it. "Hope very soon we can meet," Georgi says.
In a sneak peek of the upcoming episode, Darcey mentions that she and Georgi have been talking about "moving in together during lockdown." Darcey says it's going to look "crazy" that they are "moving in together" after only seeing each other on a couple dates. Next, we see Georgi arriving to be greeted by Darcey at the door.
It looks like Darcey is going to get to be with Georgi during quarantine. We'll have to wait and see how things play out for them.