'Darcey & Stacey': Darcey Silva Learns Georgi Rusev's Car Was Repossessed
In episode 3 of 'Darcey & Stacey', Darcey Silva learns that Georgi Rusev's car was repossessed.
The 90 Day Fiancé series Darcey & Stacey is officially back with season 2. Fans can catch new episodes on Mondays on TLC and discovery+. The drama hasn't gone anywhere for fans of the first season. Darcey Silva and Georgi Rusev are still having problems. This week, Darcey learns that Georgi's car has been repossessed.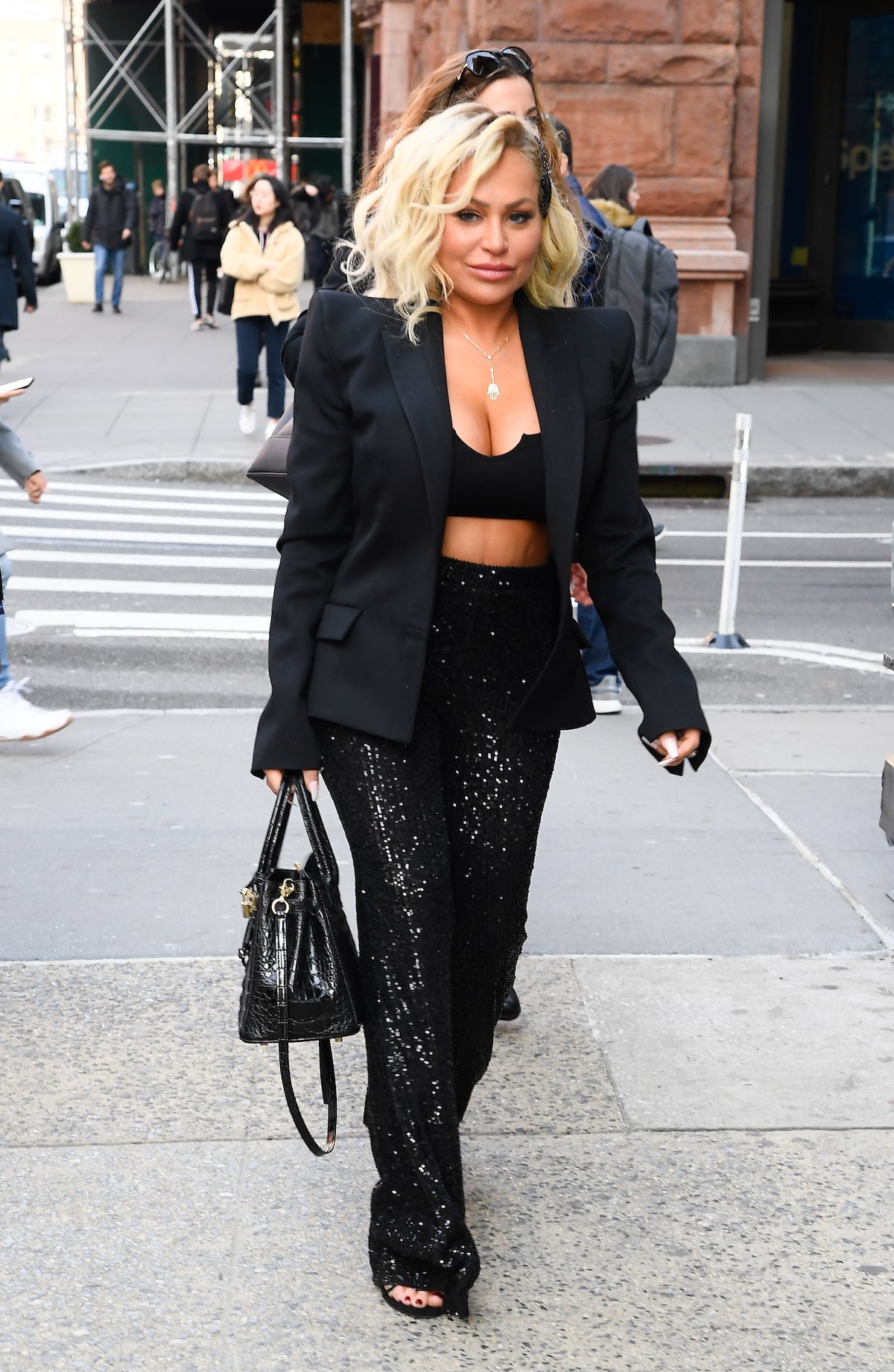 Darcey Silva's fiancé has a room in Washington D.C. still on 'Darcey & Stacey'
Georgi has been living with Darcey in Connecticut during quarantine, although he still has a room in D.C. It was something that concerned Darcey. However, Georgi explained that until his ongoing divorce was concluded, he still needed to be a "resident" in D.C.
But Georgi is now divorced from his former wife, and it's finally official. However, Georgi still has his room in D.C. Darcey broached the subject, and Georgi was receptive. 
Darcey asks him, "I mean… I feel like you still have some things in D.C. What are you going to do about all that?"
But Georgi said he just needed to go get his stuff. Darcey comes along too after Georgi says she can come along, which wasn't a smooth conversation between them.
Darcey also invited her sister, Stacey Silva, and her husband, Florian Sukaj, to go to D.C. with them after Stacey says that "sometimes" Darcey puts on "blinders," and she wants her to "make sure" she sticks to her guns.
Darcey Silva and Georgi Rusev head to Washington D.C. with Stacey Silva and Florian Sukaj
The day finally comes for the four of them to head to D.C. so Georgi can move his stuff. Darcey drives a big SUV, and during the drive, she learns some interesting information from Georgi.
"What do you have in D.C. that you want to bring back?" Darcey asks Georgi.
"You never know what you have until you start moving," Georgi replies.
Then Darcey mentions Georgi's car. "Good thing the other car is just sitting there, you haven't used it in months," she says.
"The bank pick it up," he casually says. "Hmm?" Darcey asks. "For repossession," Georgi clarifies. 
Of course, Darcey questions that, and Georgi adds, "Yeah, I don't make payments."
"Georgi told me that he has a car in D.C. that he said he wants to take back to Connecticut," Darcey tells the camera. "But I just found out it just got repossessed. Once again I'm finding out these things last minute, and I can't keep piecing it together like a f—— puzzle piece. You know, I hate f—— puzzles."
Georgi also adds, "It is what it is. I mean, I know the credit here in United States very important but, I mean, what I can do?"
The repossession gets brought up again
They get to the hotel in Virginia, and the next day, Darcey brings the situation of the repossession up again, and Georgi tells her, "I wanna protect you because I love you. And I don't wanna tell you stuff's happening because I don't wanna stress you out, I don't wanna worry you, because I know you have your own issues you need to deal with."
Darcey insists Georgi can tell her "anything." And Georgi tells her that he cares about her and doesn't want to "freak" her "out." "Not because I'm hiding something, it's because I'm protecting you," he says.
"Sometimes I don't open up about my problems because for me to open up is like complaining about your problems, and I don't like to complain because in Bulgaria that's how I'm raised," he reveals to the camera.
They end up hugging it out. We'll have to see what else comes up as season 2 of Darcey & Stacey continues.