'Darcey & Stacey': Darcey Silva Learns of Georgi Rusev's Financial Problems Amid Secret Money Scandal
Georgi Rusev has had his fair share of secrets. In Darcey & Stacey Season 1, Darcey Silva found out that he was already married. Though the two were able to get through that faux pas, it appears that Rusev may not be done lying to Darcey. In fact, in season 2, Darcey finds out that Rusev has been hiding money from her.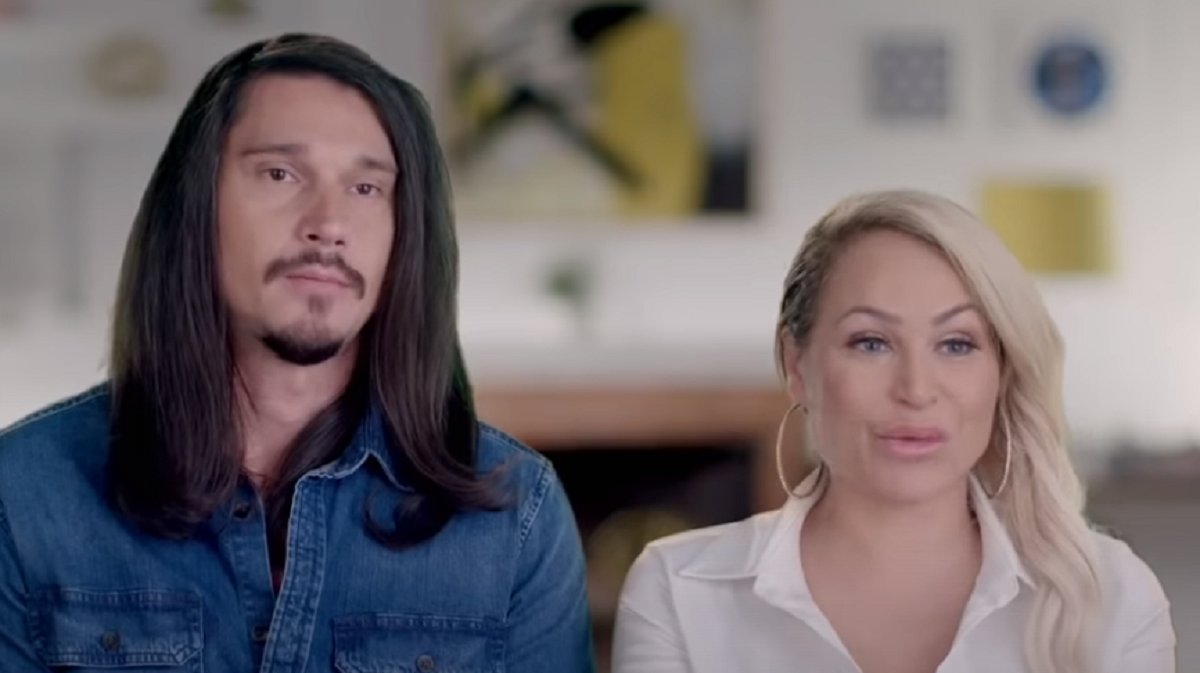 Georgi is hiding money from Darcey Silva
During the coronavirus (COVID-19) pandemic, Rusev supposedly was not working. So, all of the couple's finances were coming from Darcey. This led Darcey's twin sister, Stacey Silva, to believe that Rusev might have been using Darcey for money.
But it turns out that Rusev does actually have money. While putting laundry away on the show, Darcey found a sock filled with cash in Rusev's drawer.
Georgi is having financial trouble
As the show went, it became clear that Darcey didn't know much about her fiancé's financial situation. While Darcey, Rusev, Florian Sukaj, and Stacey were driving to Washington D.C. together, Darcey started saying how it was a good thing that Rusev's car was still at his house since he hadn't been able to use it in months. That's when Rusev revealed that "the bank pick it up." After Darcey looked confused, Rusev admitted that his car got repossessed.
He explained that he hadn't been making car payments.
"It is what it is," he said.
How are Darcey Silva and Georgi Rusev doing now?
Darcey and Rusev are in a better place now.
"As you guys saw with season 1, he proposed, and obviously he was still married, so you'll see that journey and how his last marriage ends up," Darcey told Entertainment Weekly. "But I had to come to the point where I had to meet up with his ex-wife because I had some open questions. And I needed him to be more transparent and open with me because I was seeing him a little closed off at some points, and I didn't want to ever feel like that. We're engaged to be married. I was being very patient during the whole divorce proceedings, and all the courts were closed. I was his rock, and I needed him to be my rock. I needed transparency, and there was a lack of that."
Since season 1 ended, Darcey set boundaries with Rusev.
"I set boundaries now," she said. "And I've been always kind of a yes person, but now I can say no confidently because I know what I deserve in the end. I forgave myself for all that stuff. The love starts from within. So you'll see a lot of growth from me, and you'll see how the relationship ends up with Georgi. I'm happy, my kids are happy, family is first and foremost. "
Darcey Silva spoke to Georgi's ex
One of the biggest roadblocks to Darcey and Rusev getting married was the fact that he was already married and was being quite secretive about the relationship. So, Darcey actually spoke to his ex herself.
"We went there to support him and see a little bit of his world," Darcey told HollywoodLife. "We just wanted to know Georgi on a deeper level. He was very guarded. I thought he'd be eager to open up his turf."
When Rusev didn't open up, Darcey went directly to the source.
"That evening, he just wasn't really having it once again… I just felt like he was not going to answer our questions at any time in the near future either, so I thought the next person to go to was his ex who was around that area," she continued. "I reached out and she agreed to meet pretty fairly quickly. It wasn't to gang up on him or her."