'Darcey & Stacey': Darcey Silva Reveals a Shocking Secret About Her Boyfriend Georgi
On the new '90 Day Fiancé' spinoff called 'Darcey & Stacey', Darcey Silva is living with her boyfriend, Georgi Rusev, during quarantine.
On the new 90 Day Fiancé spinoff called Darcey & Stacey, Darcey Silva is living with her boyfriend, Georgi Rusev, during quarantine. They met on social media, and he lives in Washington, D.C. After initially meeting once during the Super Bowl in Miami, the two meet for the second time in New York City. They have a magical time, but shortly after, the coronavirus (COVID-19) gets really bad.
Darcey asked Georgi to come stay with her during quarantine already, but the first time he declined the offer. However, eventually Darcey gets what she wants, and Georgi comes to stay with Darcey in a separate apartment away from her family.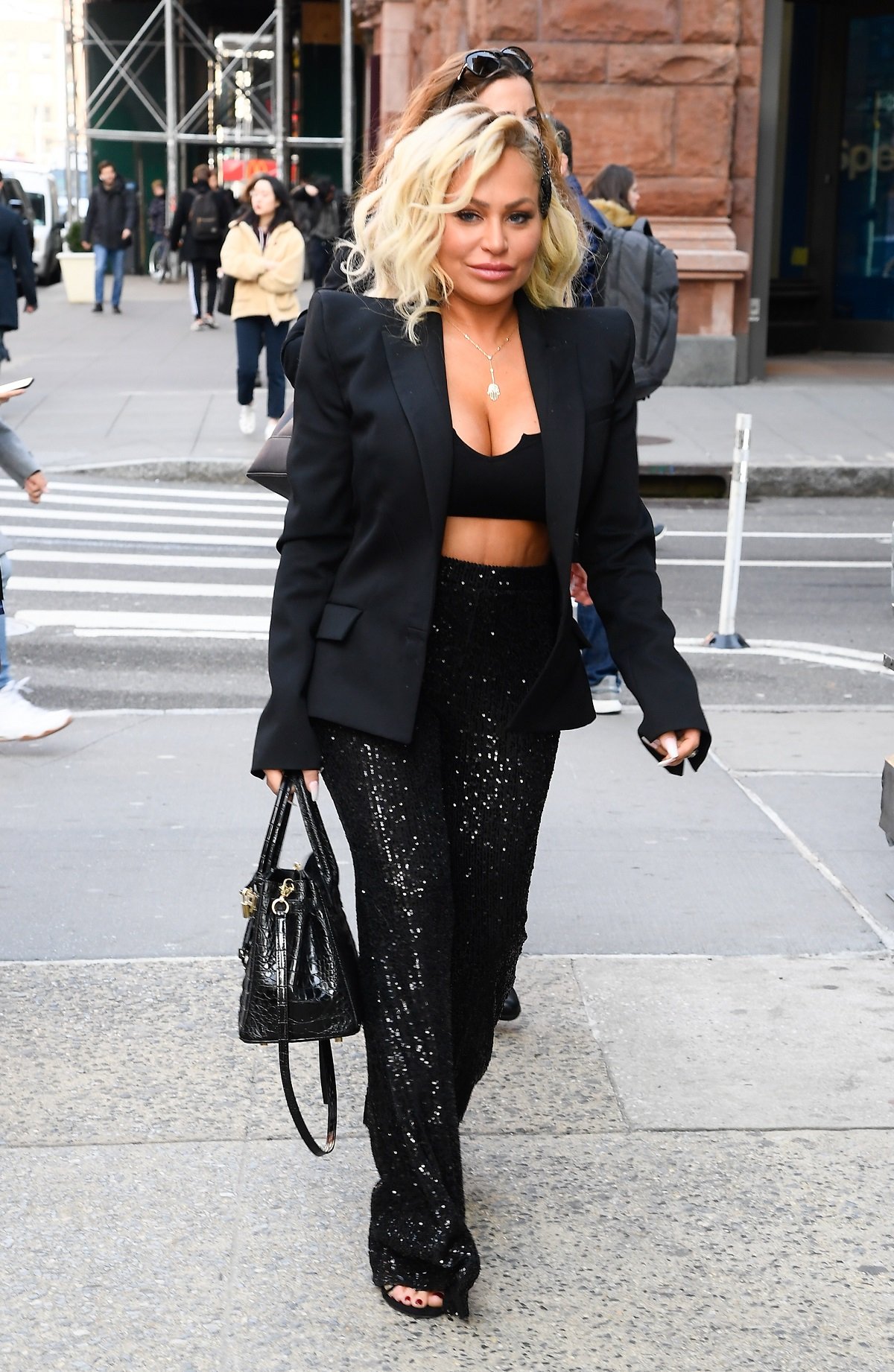 Georgi comes to stay with Darcey during quarantine
In the newest episode, Darcey and Georgi decide to share an apartment together during quarantine. The apartment is actually the same as the one Darcey's twin sister, Stacey, is staying in with Florian Sukaj.
"Our relationship really progressed over the last few weeks," Darcey explains. "He lives in D.C. He has no family here, they're all in Bulgaria. So, we've come to the decision of moving in together. I've decided to get an apartment for a few months during this time to see how the relationship goes."
Georgi drives to his new apartment that he will share with Darcey. When they finally reunite, it's a sweet moment between them.
"Seeing everything shutting down, it was scary," Georgi says while seated by Darcey. "And I was dreaming to be together in this moment. I'm so excited to finally, I'm able touch her and kiss her. She's like sunshine."
Georgi hands over some beautiful flowers to Darcey, and they feed each other strawberries while they sit on the bed. They toast to a "new beginning." It seems like things are going well between them, but there's trouble coming.
Darcey Silva reveals a shocking secret about Georgi
In a clip of the upcoming episode, Darcey sits down with producers and reveals some details that she recently learned about Georgi, and it's quite shocking to say the least.
A producer asks Darcey if she's is alright, and she clearly looks worried. When she's asked "what's been going on," Darcey reveals the truth of the matter.
"There's one thing that's come to the surface being in quarantine with Gerogi," Darcey says. "I haven't said anything. It started to feel like I needed to talk about it with someone else other than Georgi, 'cause I need to understand it myself. He told me that um, he's still married. But, he's separated, going through a divorce." She takes a deep breath, clearly feeling emotional about the situation.
In another scene, we see Georgi with Darcey talking to the cameras. "I've been married for almost three years," Georgi reveals.
What does this mean for Darcey and Georgi going forward? Darcey seems really upset by the news, and who can blame her? Will they be able to stay together despite this new information? Hopefully, we'll find out soon enough.