'Darcey & Stacey': Darcey Silva Shares 'Barbie Touch-ups,' Responds to Critics
90 Day Fiancé stars Darcey Silva and Stacey Silva have made it big with their own franchise spinoff, Darcey & Stacey. The two undergo some big changes together in the upcoming new season, including some plastic surgery and cosmetic procedures. The twins have been engaging with cosmetic surgery and the like for some time, and fans have mixed feelings about how often they seem to change their looks. Recent Instagram posts featuring both Darcey Silva and Stacey Silva following some "touch-ups" has fans feeling shocked, and as if the twins are hardly recognizable.
Darcey Silva shows off 'barbie touch-ups'
RELATED: '90 Day Fiancé': Jesse Meester Called Darcey Silva An Abuser Amid Spinoff Announcement
Darcey Silva shared some shots to her Instagram story taken by Comfort Zone Surgery, the plastic surgeon the twins seem to be utilizing in Turkey on Darcey & Stacey. Comfort Zone Surgery took a short video of Darcey turning her head slightly.
"Barbie touch-ups, Hollywood smile," the Comfort Zone Surgery account captioned the shot. Darcey appears to have had alterations made to her nose, as well as possibly receiving a variety of other procedures.
"We've had multiple surgeries before. We had a tummy tuck because we had the kids, and we had our boobs done in Beverly Hills and Miami," Darcey Silva told Entertainment Weekly.
"This time we just wanted to lift everything up. We knew it was going to be our last time around. We did a little Barbie nose, lip lifts, a buccal fat removal for a snatched jaw, and just a little snatch waist action and a little [boob] lift," she added.
'Darcey & Stacey' and '90 Day Fiancé' fans react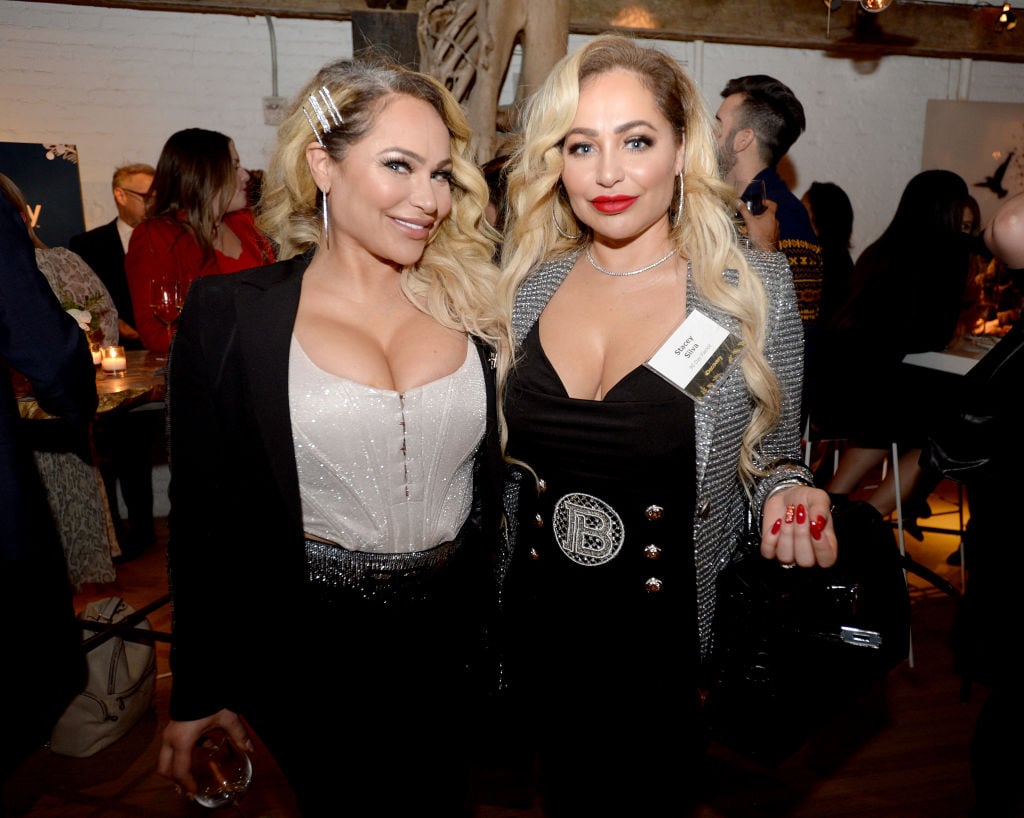 Darcey Silva does look different after the procedures, it's hard to deny. Some Darcey & Stacey and 90 Day Fiancé fans found the differences between the before and after to be a little unsettling.
"Starting to have concern for her," wrote one Reddit user.
"I kinda wish one of the Silva twins opted out of the plastic thing so that we could see how they would have aged naturally," wrote another user. A commenter below jokingly called the idea a "control twin."
Others noticed that Darcey Silva's hairline appeared to have moved rather far up her head. Some commenters suggested that this was the result of traction alopecia and bleaching.
"Will she ever be able to recover her hairline? Too many years of bleaching and pulling all that into tight ponytails has ruined her hair. Extensions don't help when you have no hair at the scalp," wrote one commenter.
The twins dish on seeing criticism online
When it comes to their plastic surgery and cosmetic procedures, the Darcey & Stacey stars say they try not to let online critics get them down.
"It's better than hiding it. We don't mind sharing our experiences. Everybody has their own experience and their own journey, and for us, it's a good thing," Stacey Silva told Entertainment Weekly. 
"You know what, we're embracing ourselves, loving ourselves from within and it just radiates on the outside for us. To each their own," Darcey Silva added.
"But this was, I feel like, worth everything because the way we bonded as sisters meant the world to us, surgery or no surgery. … But I know people are gonna question it. 'Why do they do that, don't they love themselves?' Yeah, we love ourselves enough to do it. That's how we see it," she explained.