'Darcey & Stacey': Darcey Silva and Her Sister, Stacey Silva, Pray Over and Sage Their Hair Extensions in Episode 2
The popular 90 Day Fiancé series spinoff Darcey & Stacey is back. Fans can catch new episodes on Mondays on TLC as well as on discovery+. In the latest episode, Darcey Silva and her sister, Stacey Silva, get new hair, and they even pray over the hair extensions and sage them before they are put in.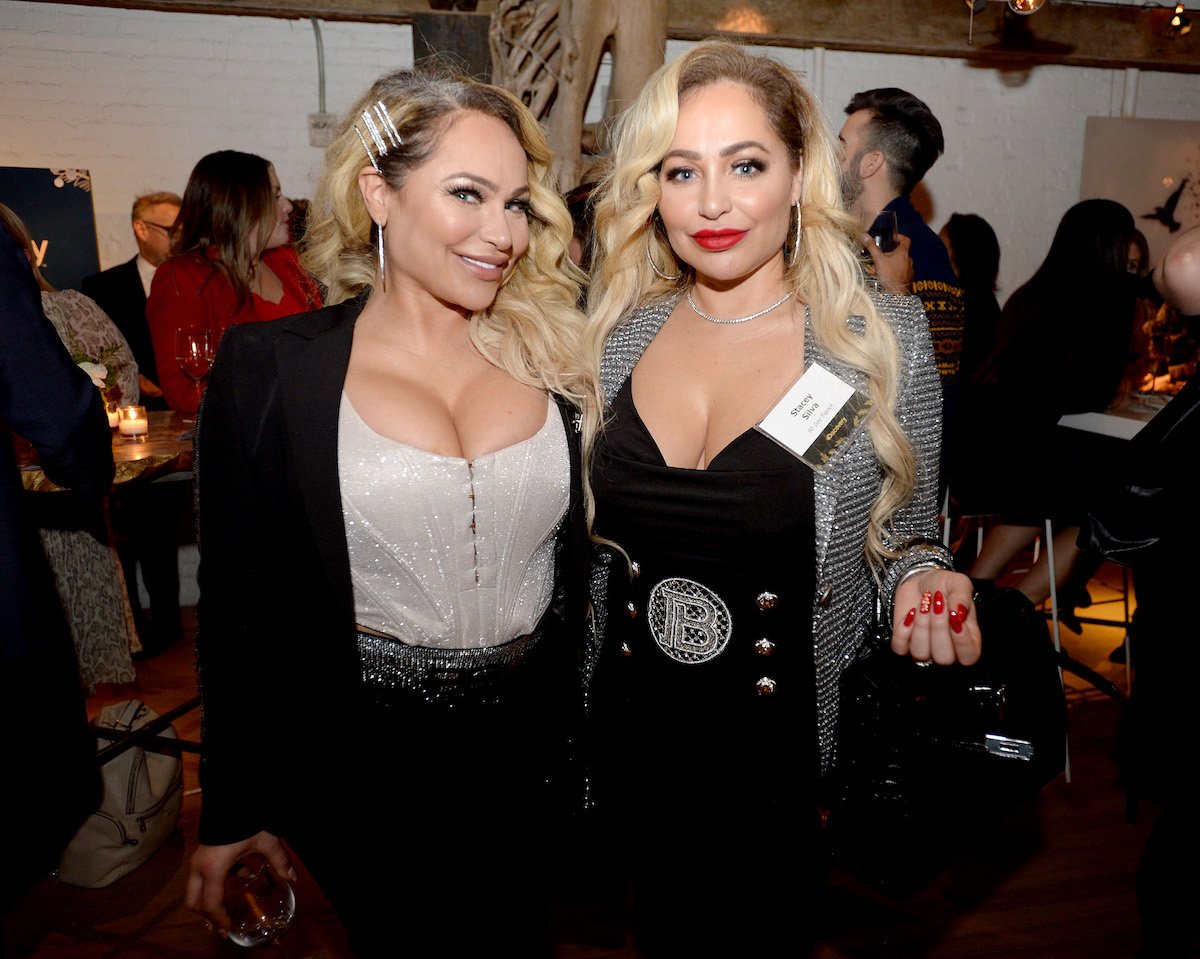 Darcey and Stacey Silva go to get their hair done in episode 2 of 'Darcey & Stacey'
In the second episode, Darcey and Stacey wear wigs as they go to a hair salon to get their hair done. They have on puffy winter jackets and masks as well.
"Today Darcey and I are going to the salon to have a beauty day, and it's been a while, so it's time to get glam," Stacey relays to the camera. "I've been waiting months to get my hair done," Stacey continues. "Our hair done. Been wearing wigs, and haven't been able to color our hair. It's bad."
They take off their wigs off, and their hair is shorter than the wigs they were wearing. They also have grey hair coming through as well.
"Florian loves my natural hair, the curls," Stacey tells the camera.
"Same with Georgi," Darcey says. "But I'm ready for a new set of extensions."
Stacey goes on to reveal that when they were actually younger, they would do the other's extensions.
"We used to have our own hair," Darcey says. "It used to be down to our butts when we were pregnant."
"Yeah, yeah. Our hair was nice, like long and luscious," Stacey says, while Darcey adds, "In our twenties."
"And now I feel like I have no hair left," Stacey continues. "So, that's why we like the long extensions. But first, got to do color, and then you got to do treatments."
The twins get their hair done complete with a new bright blonde color that's treated and is also styled as well. 
Darcey Silva and Stacey Silva pray over and sage their hair extensions
Then the hairstylists bring over some hair extensions in the same color as their new locks. The twins seem to like them, but Darcey and Stacey stand up.
"If it's OK with you guys, Stacey and I just have them um…" Darcey says.
"Little ritual we do," Stacey finishes. "Is that OK?"
The hairstylists don't mind, and Darcey adds, "We pray and then we sage, but…"
They each hold their extensions, and Darcey says, "So we just want to bless it, and you know, this hair, please lord God, love us, honor us, and cherish us with this hair." 
"Only good things come from this hair," Stacey adds as they wear their masks as they pray.
Darcey reveals more about the "ritual" the twins do. "We usually have a ritual we do with our hair because we want to make sure that the energy from the new extensions are pure, and you know, not holding on to any negativity from whoever had it before us," Darcey explains to the camera.
"We rebuke any evil energy once we attach it to our heads," Stacey says.
"Let it go," they both say to the camera.
"Whatever negative energy is on that batch of hair, we let it go," Stacey explains.
"We just want positivity, light, and happiness," Darcey adds as we see them each light some sage.
"I think we got a couple bad batches of hair," Stacey says to the camera. "A couple times."
They move the sage around and near the hair. "That dark hair that I wore in Amsterdam was a very bad batch," Darcey reveals as the sisters sage around their hair extensions that they hold up.
"Well you had a bad batch then, but no more," Stacey says as they continue to sage. She also tells her sister not to "burn it," in regards to the extensions.
They then sit down and talk, and they have the extensions put in. With their new looks, the sisters seem pretty happy with the results.