'Darcey & Stacey': Darcey Silva Tells Georgi Rusev to Pack His Bags
Darcey & Stacey Season 2 has seen Darcey Silva's relationship with Georgi Rusev take some major blows. The couple has butted heads over Darcey's decision to meet with Georgi's ex, Octavia. Georgi then decided to meet with the infamous Jesse Meester and realized pretty quickly it was a big mistake. Now, Darcey and Georgi's situation is coming to a head, with Darcey telling her beau to pack his bags and figure out what's next for him as she's through with their relationship. 
Darcey Silva met up with his ex on 'Darcey & Stacey'
During Darcey & Stacey Season 2, Darcey Silva felt it was worth meeting up with Georgi Rusev's ex-wife, Octavia. She had reservations about Georgi, who she felt was too closed-off in his emotions with her. This had Darcey thinking he was perhaps hiding something. 
Darcey learned from Octavia that she once found Georgi on a sugar mama website and that he's always gone for women of high social standing. Darcey continued her occasional contact with Octavia, something that clearly bothered Georgi. 
Georgi later had a chat with Florian Sukaj about how he felt hurt by Darcey reaching out to Octavia. He said he'd like to do the same, so he prepared a call with Jesse Meester. However, Georgi was not impressed by what Jesse had to say and quickly realized he'd made a mistake. 
"Jesse telling me that Darcey cheated on him with Tom — I'm far away from believing that it's true. Darcey can be very difficult at moments, but definitely, she's not a cheater. … He's confuse [sic], or he try to confuse me. He's really full of bulls***," Georgi said of Jesse.
"Calling Jesse didn't accomplish anything. Look like he just want to hurt more Darcey than to help me," he added. "But I don't feel good because this stupid phone call can mess up my relationship with Darcey even more. I f***ed up."
She questions Georgi Rusev's feelings for her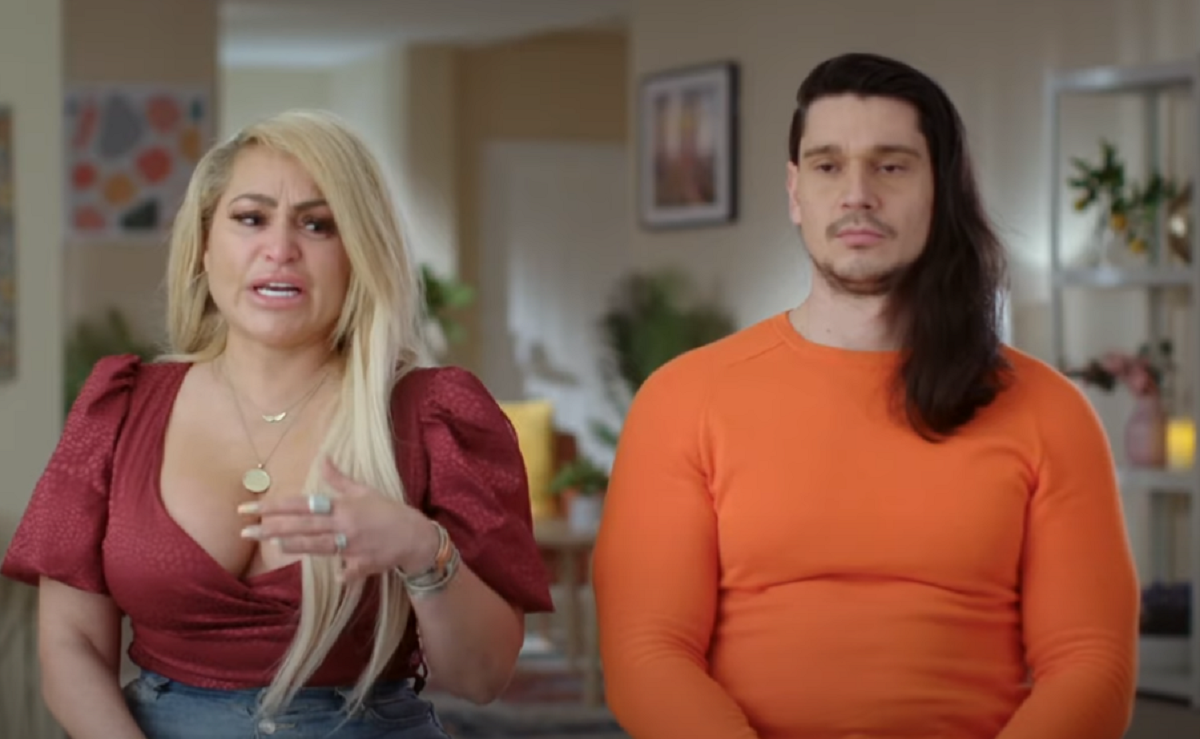 During her trip to Turkey, Darcey & Stacey star Darcey Silva focused on her departure from Georgi Rusev — neither seemed to be in a good place, and Georgi was particularly surly. She decided it was time to give him a call and assess where they stood.
"I wasn't quite sure what kind of mood or demeanor you were gonna be in because the goodbye that you gave me when you left Connecticut wasn't very nice. It was very hurtful. Do you even love me, Georgi?" Darcey asked.
"It feels like the love has gone, and it never really feels like you talk to me like I'm your fiance. It feels like you talk to me like someone you hate, actually," she said after Georgi replied that he does love her. 
"And I'm not quite sure why you do that, but it definitely doesn't feel like you love me. I'm not quite sure why you felt like you needed to reach out to Jesse. I can only assume it's because of the fact that I reached out to Octavia. For you to reach out to Jesse was very painful, but you know, the Jesse thing is a totally different situation, so that's on you to live with." she added.
Georgi said he did not intend to be close with Jesse and that he wanted to do the same thing Darcey did to try and understand where she was coming from. He then added that he feels Darcey doesn't actually consider his feelings when she takes action.
"That's not right. You're never trying to understand the things you do, how it's affecting me, it's always about you. … So do you understand the things you say here that's how it affects me, how it hurt me, do you understand that?" he asked
Darcey Silva calls it off
Despite what Georgi Rusev had to say, Darcey Silva decided she'd had enough. The Darcey & Stacey star told Georgi to pack his bags and called off their engagement.
"OK, you know what, I'm gonna say my piece right now because I think I deserve much better than what I'm getting," said Darcey Silva. 
"I don't want a relationship like this, I deserve more. I don't think you treat me like how a fiance should. And you have plenty of time in the apartment before I get back to figure things out, but I can't do this anymore."
"But you don't need to be weak and walk away when you have problems," Georgi shot back.
"I'm not weak. I'm not a weak woman, I'm a very strong woman, and I'm standing in my power now, and you can't take that away.," said Darcey before hanging up. She then turned to Stacey Silva for solace.
"I'm done. I'm OK with it. I'm happy, and I have peace about it. I don't wanna be treated like that, demeaned, talked to that way," she said while crying into Stacey's shoulder.