'Darcey & Stacey': Darcey Silva's Father Says She's 'Enabling' Georgi Rusev
In episode 2 of 'Darcey & Stacey', Darcey Silva's father, Mike, says she's 'enabling' her fiancé, Georgi Rusev.
In Darcey & Stacey, a 90 Day Fiancé spinoff, the drama is heating up in the new second season. In episode 2, Darcey and Stacey Silva's father speaks to Darcey. He admits that Darcey is "enabling" her fiance Georgi Rusev. We have all the details to know.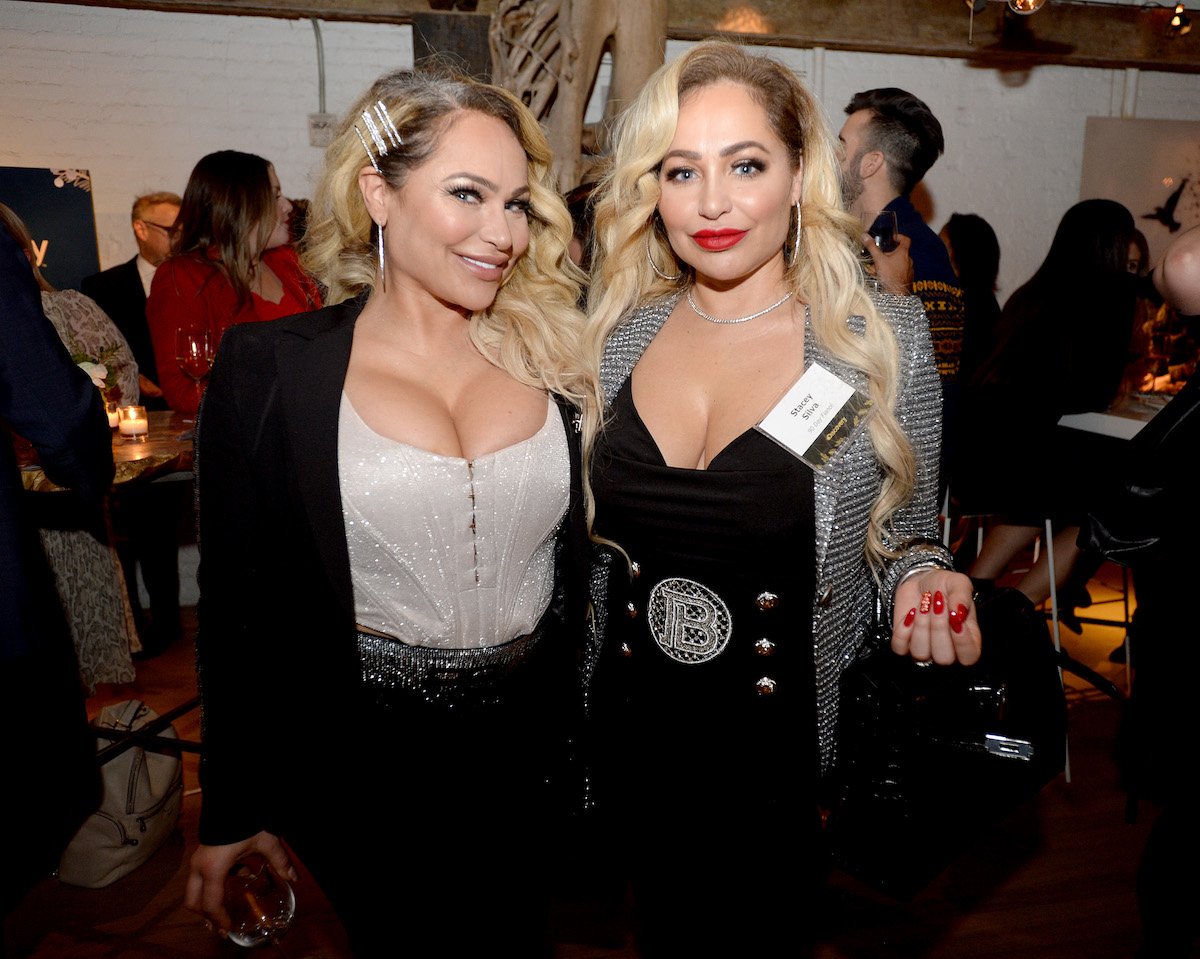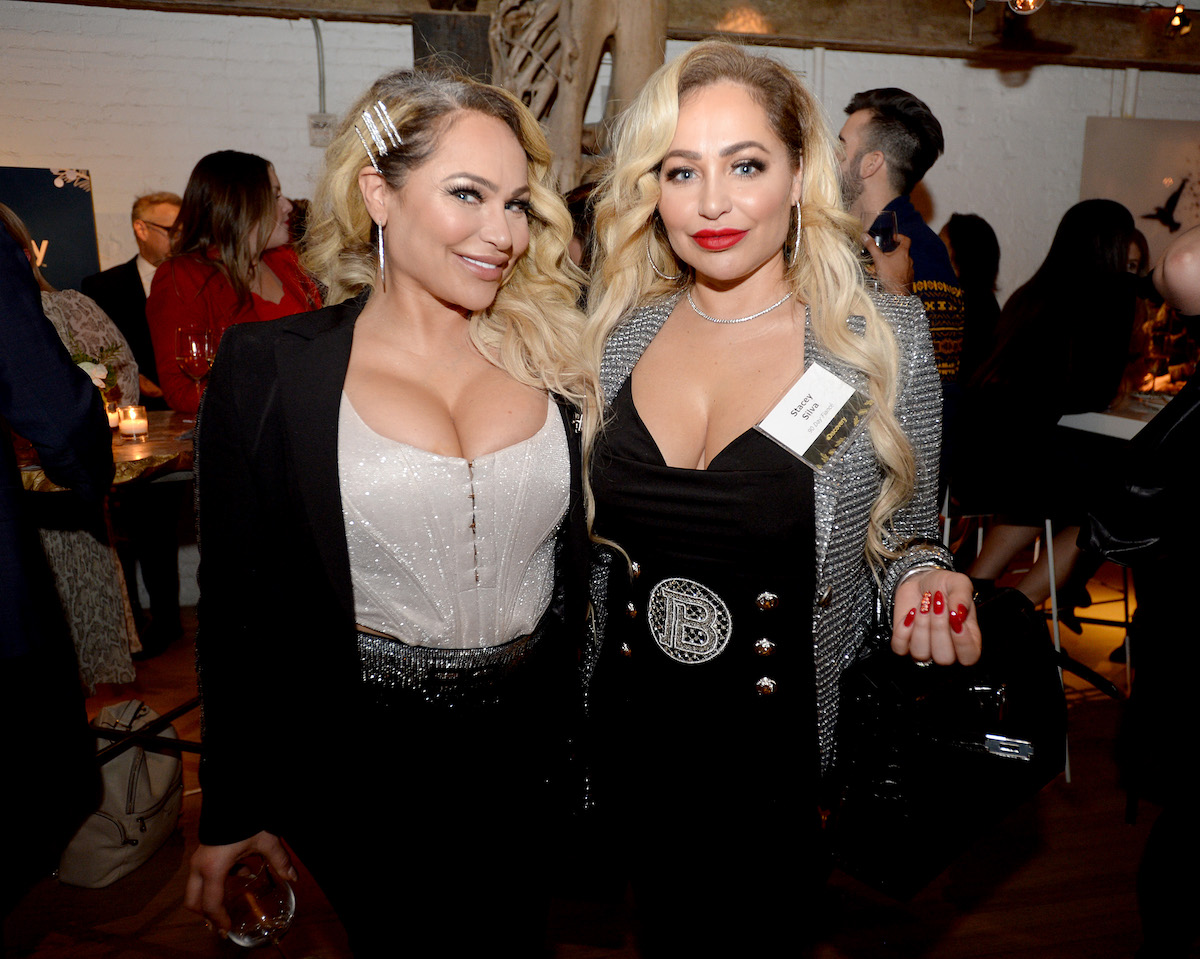 Stacey Silva speaks to her parents about her 'concerns' with Georgi Rusev in 'Darcey & Stacey'
Darcey and Stacey both moved into bigger apartments with their significant others. Their parents, Mike and Nancy, come over to see Stacey's new place. During the meet up, Stacey addresses her concerns with Darcey's fiance, Georgi Rusev.
But before that, Stacey admits to the camera in episode 1, "But do I trust Georgi 100%? No." She continues, "I've seen red flags, and it's a lot to take in, and very concerning." In another moment, she says she feels "like he's in this for himself."
With her parents in episode 2, Stacey mentions that their friends came over and that she thinks "they had some concerns" about Darcey and Georgi. 
"I feel like, you know, they have a little issue, and I kind of do as well. He kind of comes in and acts entitled," Stacey tells her parents. "And I'm not quite sure he's the type of guy that's going to be around life-long." 
Stacey explains to the camera that she wants her parents to "know what's going on" because she worries for her sister, and Darcey isn't "listening" to her.
"I have general concerns because she's paying all the bills," Stacey continues. "She's paying for everything. He hasn't spent $1 since he's been here." She also tells them about the money Darcey found, which was in a sock, that amounted to "about $1,400," according to Darcey, adding that Georgi's "stashing money."
"He doesn't have a job," Mike adds, which Stacey repeats, adding, "So I don't know where he's getting the money from, but the fact that he's hiding it."
Mike says, "Those are some red flags," and he agrees to talk to Darcey about his concerns. 
"Hearing these comments from Stacey is upsetting to me," Mike tells the camera. "The fact that he's hiding money from her and Darcey seems to be funding the relationship, clearly that's a recipe for disaster. He has money he's holding back. And that concerns me quite a bit."
Darcey Silva's father says she's 'enabling' Georgi Rusev
Next, Mike goes with his daughters and granddaughters to an indoor skiing and snowboarding park. The adults sit down and talk while Aniko and Aspen, Darcey's daughters, have fun in the snow. Mike broaches the subject with Darcey.
"But some of the things that I've heard about your situation makes me uncomfortable," Mike tells Darcey. "And I was going to discuss that with you."
Mike says that when he spoke to Florian Sukaj, Stacey's husband, he would mention that he wanted to work. He says he doesn't "hear that from Georgi."
"It should be 50-50," Mike continues. "But if he's not contributing and wants to throw everything back on you, that's something you guys have to work out."
Mike expresses himself about the situation to the camera. "Not seeing Georgi looking for a job or having a job, I find it a little concerning," he tells the camera. "And knowing that Darcey is funding the relationship, I believe the reason he's not making an effort to find a job is Darcey's made it too easy for him. She thinks she's helping out her partner to support him so that he can stand on two feet and do something. But I think she's being blind."
Darcey tells her father that she wants to "motivate" Georgi, but she admits "he's very comfortable." Her father says that she actually "created the situation" because she has "the financial means."
Darcey says she wants Georgi to "get off his a– and really…"
"By enabling, you're not letting him get off his a–," Mike tells her. "You're enabling him."
She says she isn't "trying" to do that, but Mike explains to her, "You are not trying to, but you are."
"If you want him to be motivated and contribute, don't be so giving, that's all I'm saying," her father explains.
While talking to the camera, Darcey acknowledges that her father is "concerned" that Georgi doesn't actually have a job. She says she gets it, but she says, "but we're in a pandemic right now. He's not working because, you know, it's risky." Georgi was working as a massage therapist before. She's confident that he will "figure it out" and get a job.
Georgi Rusev explains the money in the sock
Mike agrees to talk to Georgi, which he does before the episode concludes. Georgi says, "The thing is I appreciate everything she's doing for us, but at one point I feel uncomfortable because I want to provide, I want to you know, to help her, and it's killing me when I'm not doing anything because of the quarantine. I'm not able to work."
According to Georgi, when it comes to the money in the sock, "Yeah, I mean I take out cash during the quarantine to give to her to help her with the bills. She was like, 'No, keep your money, I don't need this money.' You know? And the bank was closed, so I put the money in the socks and don't wash them. And she one day she wanted to wear socks and she find the money and it was like, 'Why this money is here?'"
Mike tells Georgi that Darcey's version of events isn't the same as his. Georgi offers up an explanation that Darcey could have forgotten that he tried to give her the money, adding, "She forget that this money exists. She think I put the money back."
Mike tells the camera that he's "hearing two different stories," and he "can see through him." He admits he's going to keep "a close eye on Georgi because, from some of the things that I've heard today, it looks like my daughter's being taken advantage of."