'Darcey & Stacey': Darcey Talks To Florian's Alleged Mistress
'Darcey & Stacey': Darcey FaceTimes the woman Florian was photographed with.
90 Day Fiancé fans have been getting a closer look at the love lives of their favorite twins, Darcey and Stacey Silva, on their new spinoff, Darcey & Stacey. Both Darcey and Stacey have been experiencing drama in their relationships, but the big thing in Stacey's world has been her drama with her fiancé Florian, who was photographed with another woman. Well, it seems that Darcey confronts the alleged mistress.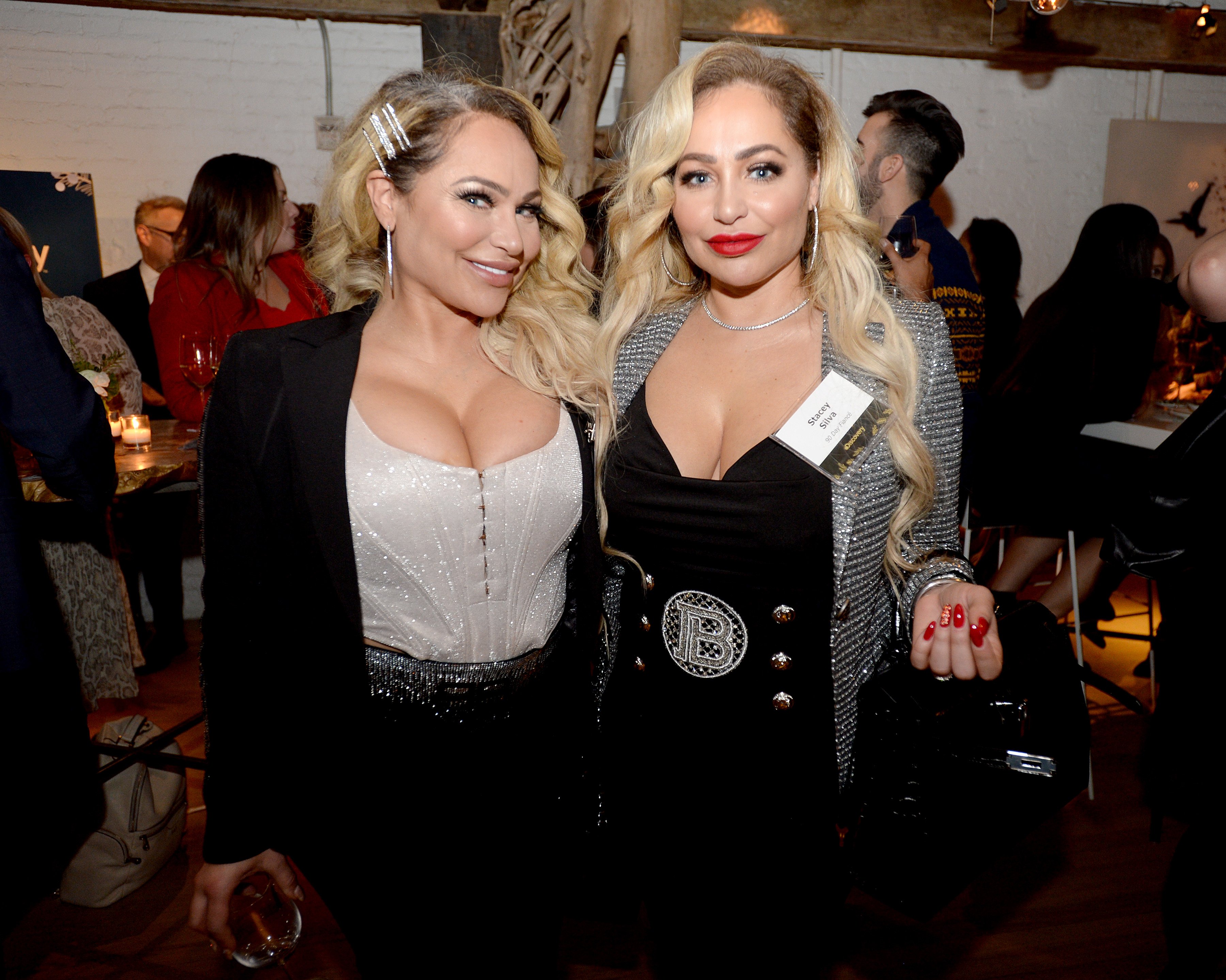 Florian was photographed with a scantily clad woman
Florian moved from Albania to Connecticut to be with Stacey, but Stacey's friends and family are wary of her fiancé after photos surfaced of him with another woman on social media.
In a recent episode, Stacey's friends confront Florian about the photos while they're out to dinner. He leaves his seat at the table and makes it clear to Stacey that he doesn't want to speak with her when she tries to calm him down.
"I feel like I can't say anything right now," she said. "I know when he acts like that to just, like, walk away. Let him calm down a little, let him cool off. But he needs to chill the f*ck out because we have less than 90 days to get married and now I have cause for concern."
Later, Florian apologized with rose petals, a teddy bear, strawberries, and chocolate. Stacey seemed to appreciate and accept his apology.
Darcey confronts the woman in the photos with Florian
In this midseason preview of Darcey & Stacey, we see Darcey speaking to the woman in the photos with Florian on FaceTime.
"This is becoming a very, very draining situation, and I just want to know what happened," Darcey says to her. "Just keep it simple, honey."
"I am not your honey, OK? And it's not my fault that Florian's sugar want to taste my honey," responds the woman.
"Sugar?" asks Darcey.
We also see Stacey breaking down over the situation later while her sister comforts her.
"What is happening right now?" she cries. "I want to believe him."
We'll have to keep watching to find out what ends up happening between Stacey and Florian. In an interview Darcey did with Entertainment Tonight earlier this season she spoke about the drama her sister goes through with with her fiancé.
"That's the journey that Stacey had to go through but she stayed strong," Darcey shared with ET. "I had her back throughout all of it. I just want her to be happy, and she just deserves the best, like me."