'Darcey & Stacey': Fans Can't Look Away From Stacey Silva's Hair Tracks
90 Day Fiancé spinoff Darcey & Stacey Season 2 saw Darcey Silva and Stacey Silva head out to update their looks. That meant a trip to get their hair fixed up, as well as some major plastic surgery that Darcey Silva has called part of their "inner transformation." However, despite all the care the twins seem to have for their appearance, fans noticed some obvious hair tracks in Stacey Silva's hair, and they just couldn't let them go. 
Darcey & Stacey sees the twins saging hair, removing wigs'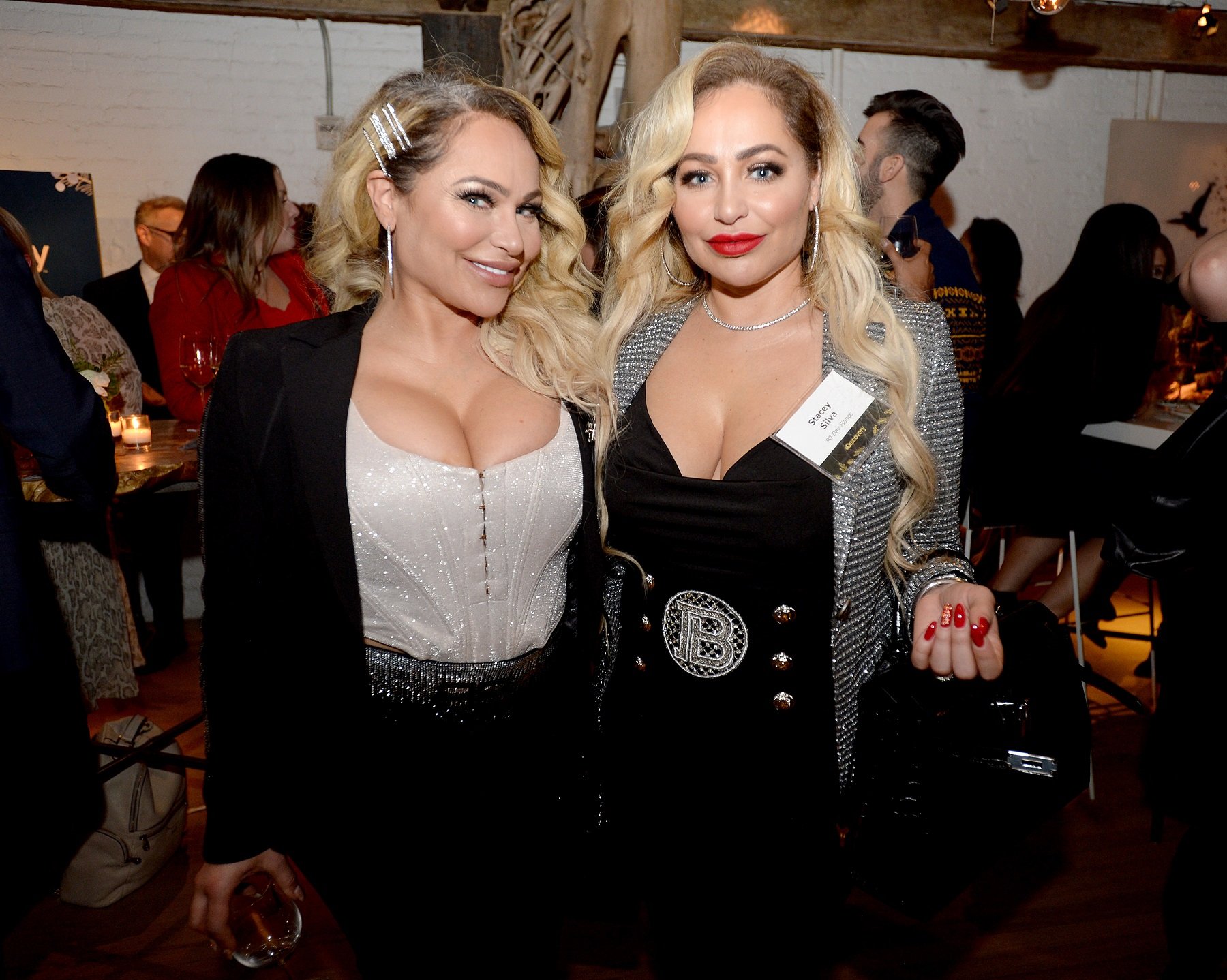 During a recent episode of Darcey & Stacey Season 2, Darcey Silva and Stacey Silva went out to have their hair redone. They explained to producers that they haven't had a chance to get their hair touched up in a while, and so they've been wearing wigs recently. 
The hairdresser asked the twins to remove their wigs, and Darcey and Stacey prepared themselves while bemoaning the "hot mess" they expected their hair to be. They took off their wigs and shook out their hair, revealing naturally curly and wavy hair, as well as striking gray patches that some folks might pay to have. 
Fans were surprised at their natural hair, and seemed to much prefer it to their typical look — the twins, however, called their gray streaks "skunk patches." Later, the twins got new extensions, saging them and praying over them in a "ritual."
"We usually have a ritual we do with our hair because we want to make sure that the energy from the new extensions are pure, and you know, not holding on to any negativity from whoever had it before us," Darcey Silva explained. 
Fans spot extension track in Stacey Silva's hair 
On a later episode of Darcey & Stacey, the twins went out to meet Georgi Rusev and his friends. The conversation soon devolved into a blowout about Georgi's finances, past romances, and everything else Darcey Silva felt unsure of in their relationship. 
The twins left so that Stacey Silva could console Darcey, and that's when the camera put Stacey's extensions on display. Stacey had a very obvious extension track in her hair, and it was almost impossible to miss. Fans were left wondering how Darcey could have failed to notice, and some even called production and Darcey shady. 
"What's funny is rewatching, Darcy was behind her and had to see it when they met up before going out. They kept checking each other out and no way Darcy didn't see that. She let Stacy go out like that on purpose," opined a Reddit user.
"I also feel like she must have p—– off someone in editing [because] instead of trying to hide this somehow they really showcased it, haha," wrote one Redditor. 
"Hard to tell if the cameraman is doing them dirty cuz they annoy him, or they're really just too sloppy for editing," added another user.
Darcey Silva dishes on plastic surgery, haters
Darcey Silva and Stacey Silva have some "Barbie touch-ups" done in their current season of Darcey & Stacey, and some fans have been surprised by the results. The twins have received some hate online, but Darcey Silva says they just ignore the haters and share their story anyway.
"It's better than hiding it. We don't mind sharing our experiences. Everybody has their own experience and their own journey, and for us, it's a good thing," Darcey Silva told Entertainment Tonight.
"To each their own. We love ourselves enough to be able to take that journey, that step, and that risk, in a sense, to better ourselves. It wasn't just for outward transformation, it really was from the inside," she added in part.