'Darcey & Stacey': Fans React to Stacey and Florian's Wedding
On the new 90 Day Fiancé spinoff series called Darcey & Stacey, Stacey Silva and Florian Sukaj have finally gotten married during quarantine for the coronavirus (COVID-19). The couple ties the knot without telling any of Stacey's family right away, but they end up getting married on her father's front porch at almost midnight.
Stacey and Florian get married, despite a mishap at first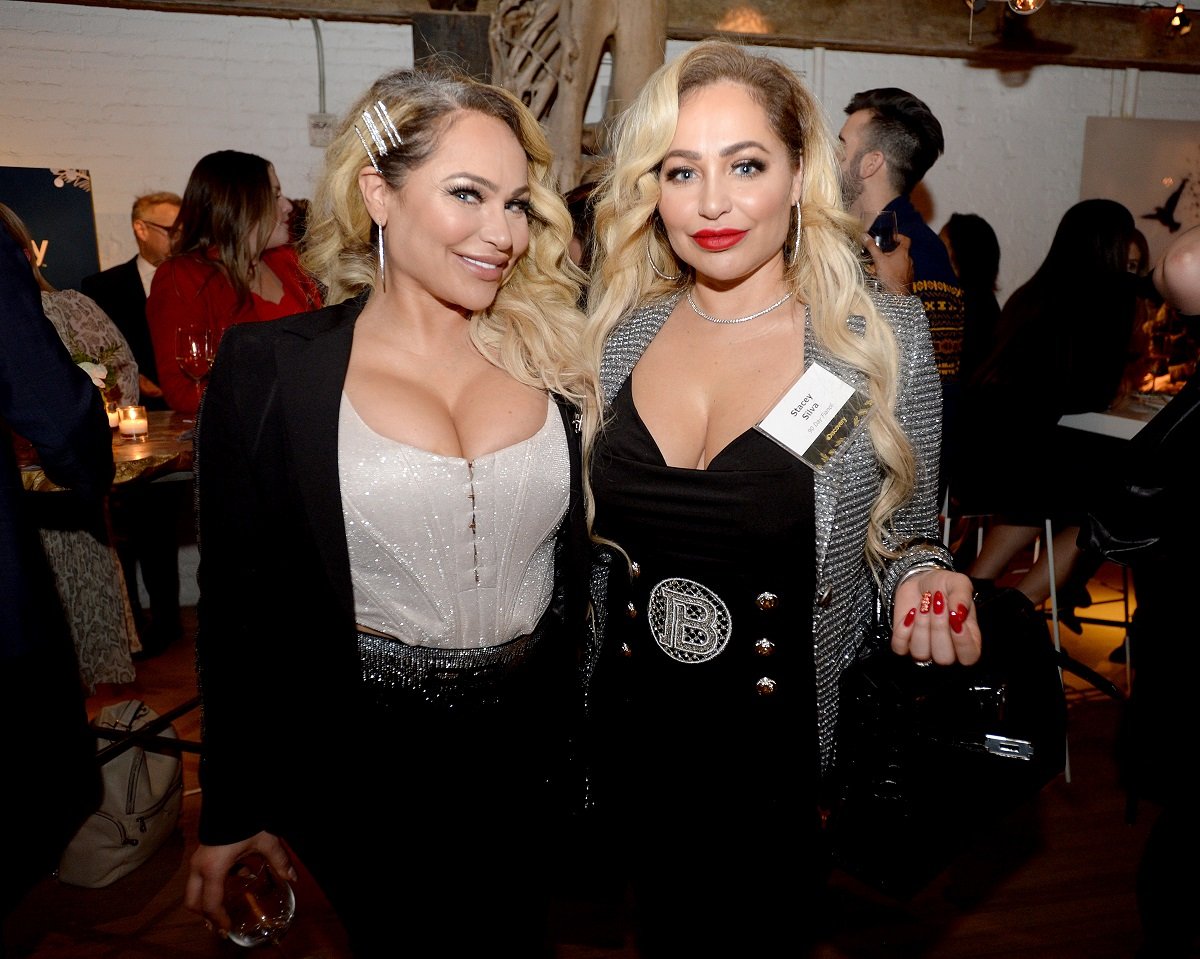 The couple discusses matters, and reveals that the pandemic is going on, and the courthouses are closing. They decide to move the impending wedding up. "So Florian and I decided that we're going to move the wedding date up, and get married tomorrow," Stacey reveals to the cameras.
They decide to have the wedding in their new apartment just the two of them without any of Stacey's family knowing just yet. Stacey gets ready and puts on her gorgeous wedding dress. Florian lights candles and puts them in a nice design on the floor. He writes out the date in candles complete with a heart, and candles along the walkway as well.
The officiate arrives that evening, and Stacey walks in, careful not to burn her dress on the candles. The couple says "Yes" to their vows, and are pronounced wed. However, there's a problem when the officiate asks for their marriage license.
"If you have your license, I will sign it," he says. It's then revealed that the license was actually done in Middletown, Connecticut. "Then the wedding has to be in Middletown," the officiate tells them.
They scramble to get to Middletown that same night, with only a few minutes to spare. They have decided on the date of 4/20/20, and they're determined to get married on that date.
"We need to get to Middletown before midnight," Stacey explains. She changes into something more comfortable, and they get in the car to head to Stacey's father Mike's house.
"We don't want to take the risk of not being able to get another marriage license," Stacey explains to the cameras.
They are met by the officiate outside Mike's house, and they yet again say "Yes" to their vows. The ceremony takes place in front of the front door, presumably while everyone sleeps. They are finally married, and receive their marriage license back signed. With only minutes to spare, the couple is wed on their intended date.
Fans react to Stacey and Florian's wedding
Fans of the series took to Reddit to discuss the night's events. One fan posted a thread with their thoughts on the matter when it comes to Stacey's wedding
"So first they schedule it for like 11 p.m. (Wtf?) on 4/20, then they awkwardly found out that they didn't do any research that they needed to get married in a different county," the Reddit user wrote. "So they then drive to her father's house in the middle of the night and quickly get married on their porch while I assume they're sleeping?"
One fan was worried about Stacey's voluminous dress around all the candles Florian lit on the ground of their small apartment. "I was waiting for her wedding dress to catch fire on all those candles," another fan chimed in.
"I hope the next Mrs. Florian makes him happier, and that when she finds the next Florian… she is a bit wiser," a fan also said.
Another person questions them getting married right in front of the house while having a "discussion" without anyone knowing. "On what planet do three people show up on your porch with two cars and lights, and have a discussion on your porch without anyone in the house realizing it? It was 11:45. No one in the house was awake?" a fan asked on Reddit.
A fan thinks the whole entire scene seemed "fake" to them. "I felt like that whole scene was really fake," they said.
Fans have a lot of opinions when it comes to Stacey and Florian's eventful wedding.