'Darcey & Stacey': Florian Sukaj Agrees to Go to a Doctor With Stacey Silva
The hit 90 Day Fiancé spinoff Darcey & Stacey is officially back with season 2. Fans can catch new episodes on Mondays on TLC and discovery+ as well. This week in episode 3, Florian Sukaj agrees to go to see a doctor with his wife, Stacey Silva, when it comes to their options about having a child together.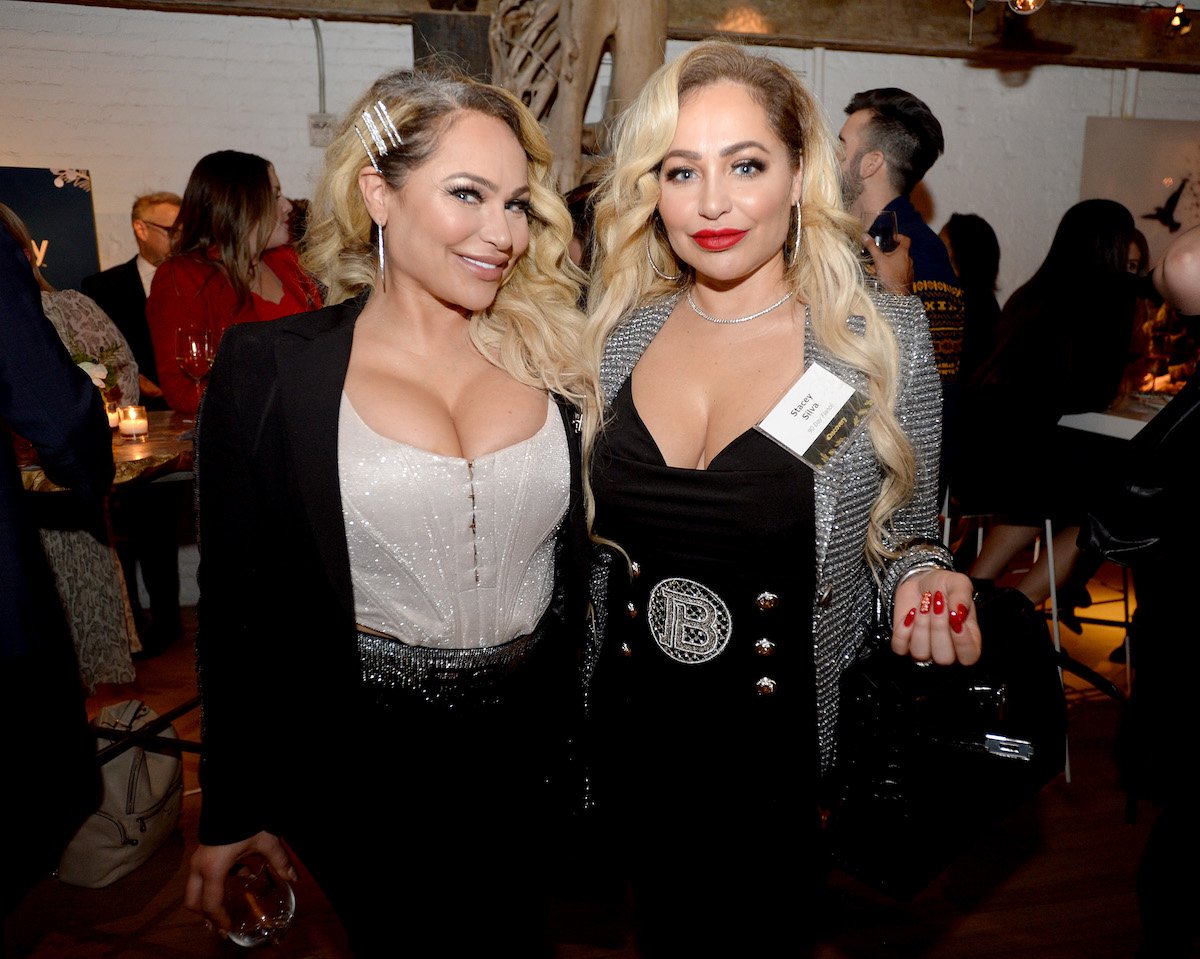 Stacey Silva and Florian Sukaj have talked about having a baby before
Previously, Stacey brought up the subject of having a baby in the future. She would "love" to have a baby with her husband. She is 46, and although the couple has discussed it before, they hadn't talked about the "timing" of it. When she asks her husband if he's "ready" to have a child, and if he wants to have one or if he thinks "it's not the right time," he says, "It's for me like, is what God choose, understand, me and you like family and… What God choose," he responds.
Stacey says she knows, and he says that "all the time." Apparently, Florian said it's in "God's hands" according to his wife. But Stacey is interested in IVF. However, she says "because of Florian's faith," he's "against that route."
Stacey mentions that they can do research on the options, but Florian says "chill, chill. You don't need to put so much stress, I understand."
"I just want to know, if you change your mind in like 10 years, by then it's going to be too late for me." During her comment, Florian says, "I'm not changing mind Stace."
Florian Sukaj agrees to go to a doctor with his wife 
In episode 3, the situation of going to a doctor gets brought up while the couple is in Washington D.C. with Darcey Silva and her fiancé, Georgi Rusev. Stacey and Florian are by themselves at a restaurant when she broaches the subject.
"I really want to talk to Florian about going to see the fertility specialist to see what our options are," Stacey tells the camera. She hopes he'll "rethink" his decision.
"Speaking of family, was thinking that maybe we should talk a little more about kids in the future," she tells her husband as they sit at the table. "Talk to a doctor and see what our options are."
"No no," Florian says. "When God choose. Like later probably you get pregnant understand? You never know."
But Stacey doesn't let it go, and she admits there are different options, and she thinks they need to "research" them. Florian admits that he would "like" to have children with Stacey. But he continues saying, "When God choose."
Stacey says she wants to "be the one" to give Florian a child. "So, once we get back home, you wanna go with me to talk to a doctor? Just you know, find out what options I have," she asks.
Surprisingly, Florian actually agrees to it. "OK," he tells his wife. "Can go to doctor to talk or…"
Stacey thanks her husband, and Florian tells the camera, "I agree to go to doctor with Stacey. I no agree, but like I agree just for Stacey make Stacey happy. And we'll see what going on, like this right now is not decide everything."
It looks like Stacey is getting what she wanted, and Florian appears to be supporting his wife, at least for her sake. We'll have to see how the doctor's visit goes in the future.