'Darcey & Stacey': Georgi Rusev Can Barely Say He Likes Darcey Silva
Darcey Silva does not have a strong track record when it comes to picking men on 90 Day Fiancé — now, fans are wondering if the Darcey & Stacey star is repeating her mistakes when it comes to Georgi Rusev. Recently, Darcey Silva has been trying to get her beau to open up about his past, but it hasn't been sitting well with him. A recent scene made matters appear even worse, as Rusev struggled to even say he likes being with Darcey.
Darcey Silva sought out his ex-wife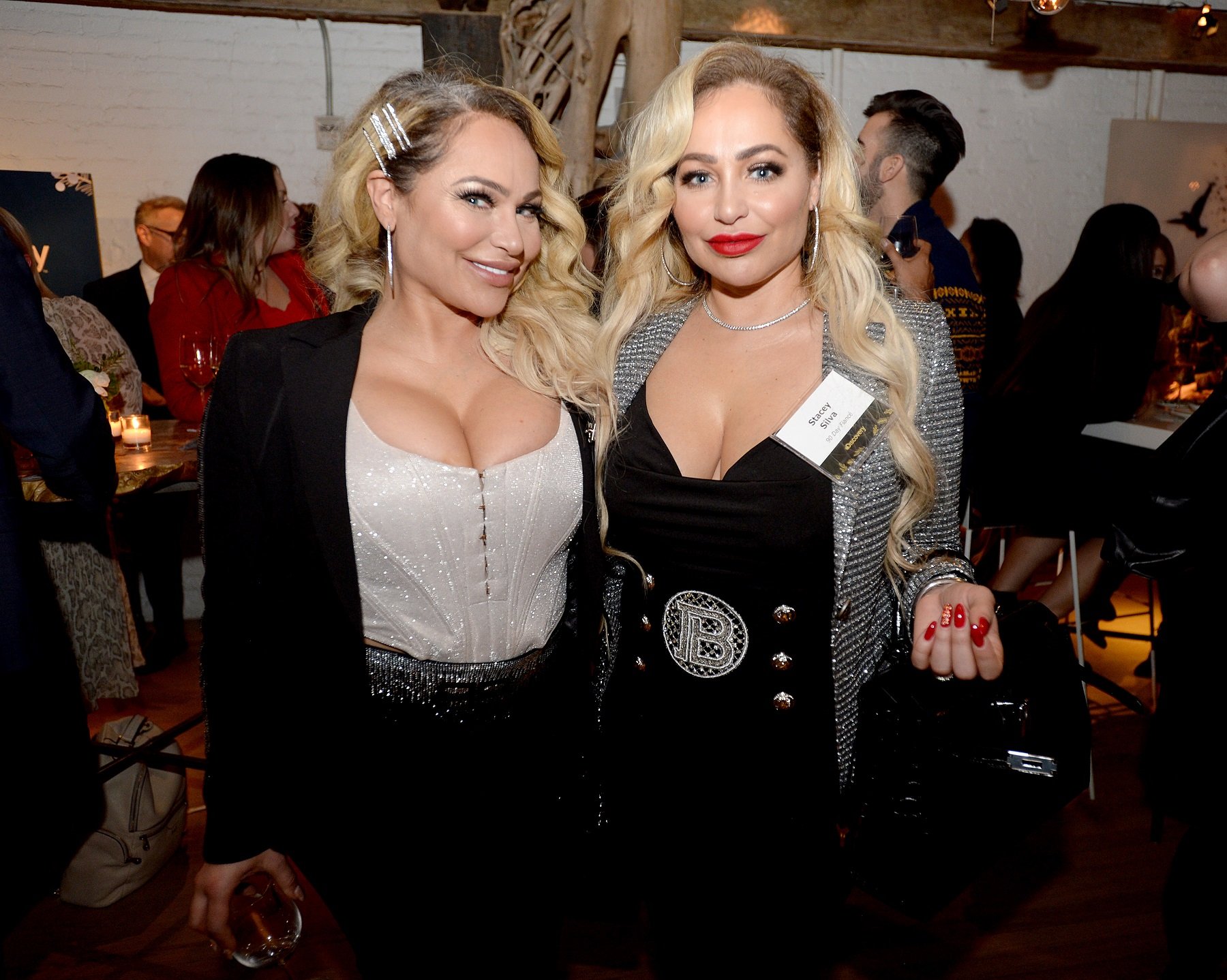 RELATED: 'Darcey & Stacey': Stacey Silva Talks to Her Parents About Her 'Concerns' With Georgi Rusev
Darcey & Stacey star Darcey Silva has been digging into Georgi Rusev's past recently, and has been feeling increasingly suspicious of him and his intentions. At one point when she tried to grill Georgi, he left the conversation and then the house.
"Pretty much the fight starts after Darcey comes home from hanging out with her friends," Georgi told producers.
"She was acting totally different. She was again asking so many questions about the past, about my marriage, about my life in DC. She's worried that I'm not coming from the good palace, and you know was hurt, because pretty much she wasn't happy for engagement anymore, so I left."
Eventually, Darcey met up with Georgi's ex-wife, Octavia, to discuss him and their relationship. She mentioned that Georgi seems a little defensive, and a little entitled.
"I just feel like whenever I ask questions, he … shuts down, and then I get, like, that whole cold demeanor from him. Sometimes he ignores me for a couple days and I feel like I'm walking on eggshells, and I've done so much for him but everything's been on me," she told Octavia.
Octavia revealed that Georgi Rusev's own roommates used to call him "Princess" because everything had to be just so for him to be happy.
"That's exactly what I'm dealing with right now. Definitely it seems like a pattern, because he's just taking, taking, taking and he doesn't give me anything," Darcey replied.
Octavia also revealed that she found Georgi Rusev on a sugar mama website when using his computer once, leaving Darcey wondering if she might be fulfilling that role for him now.
Georgi Rusev can barely say he likes being with Darcey Silva
Things between Goergi Rusev and Darcey Silva became incredibly uncomfortable during a recent Darcey & Stacey episode in which Darcey confronts Georgi about his lack of sharing and affection. 
Georgi, who clearly is not in the mood for this sort of conversation, is sitting in a chair outside with his sunglasses on, hoodie up over his bun, smoking a cigarette.
"Do you wanna talk about it?" Darcey asked.
"Talk about what?" Georgi shot back immediately.
"You get upset when I ask questions," she replied.
Darcey explained to Georgi that she has trust issues sometimes. She then asked Georgi if he's happy in their relationship. He appears to sit still and ignore her questions, and she starts crying. 
During a later episode, Darcey and Stacey confront Georgi at a restaurant alongside Florian. Darcey asks Georgi if he loves her.
"How you think?" he replies. Darcey says she's asking him.
"Of course I love you," he replies, with almost no emotion. She then asks if he likes her as a person, and he sits there without replying.
'Darcey & Stacey': Georgi gets the boot
Finally, Darcey Silva has had enough — the Darcey & Stacey star let Georgi Rusev know that he shouldn't be coming back to her home until he's ready to communicate and show her some love.
"The fact that he always blames me makes me feel like it's always my fault. I don't want to feel like that. I just keep giving so much and it's like, why should I have to feel that way?" Darcey asked producers.
"I love you. I really feel that I love you, okay? But I feel like I need to honor who I am as a woman, and I don't feel like at times I'm feeling your commitment — openly, honestly, and emotionally. And until I feel those things from you, I don't want you to come back to Connecticut," she told Georgi.