'Darcey & Stacey': Georgi Rusev Quickly Calls Jesse Meester on 'Bulls—'
Darcey & Stacey Season 2 has been focusing heavily on the dynamic between Darcey Silva and Georgi Rusev recently. Darcey feels that Georgi isn't willing to open up to her emotionally, while Georgi is convinced that Darcey's insecurities and frequent probing questions are causing unnecessary turmoil. Just as Darcey met up with his ex to find clarity, Georgi has a conversation with her notorious ex, Jesse Meester. However, Georgi isn't very impressed by what he hears from Meester, and he makes that clear soon after their conversation. 
Georgi Rusev called Jesse Meester despite Florian's warning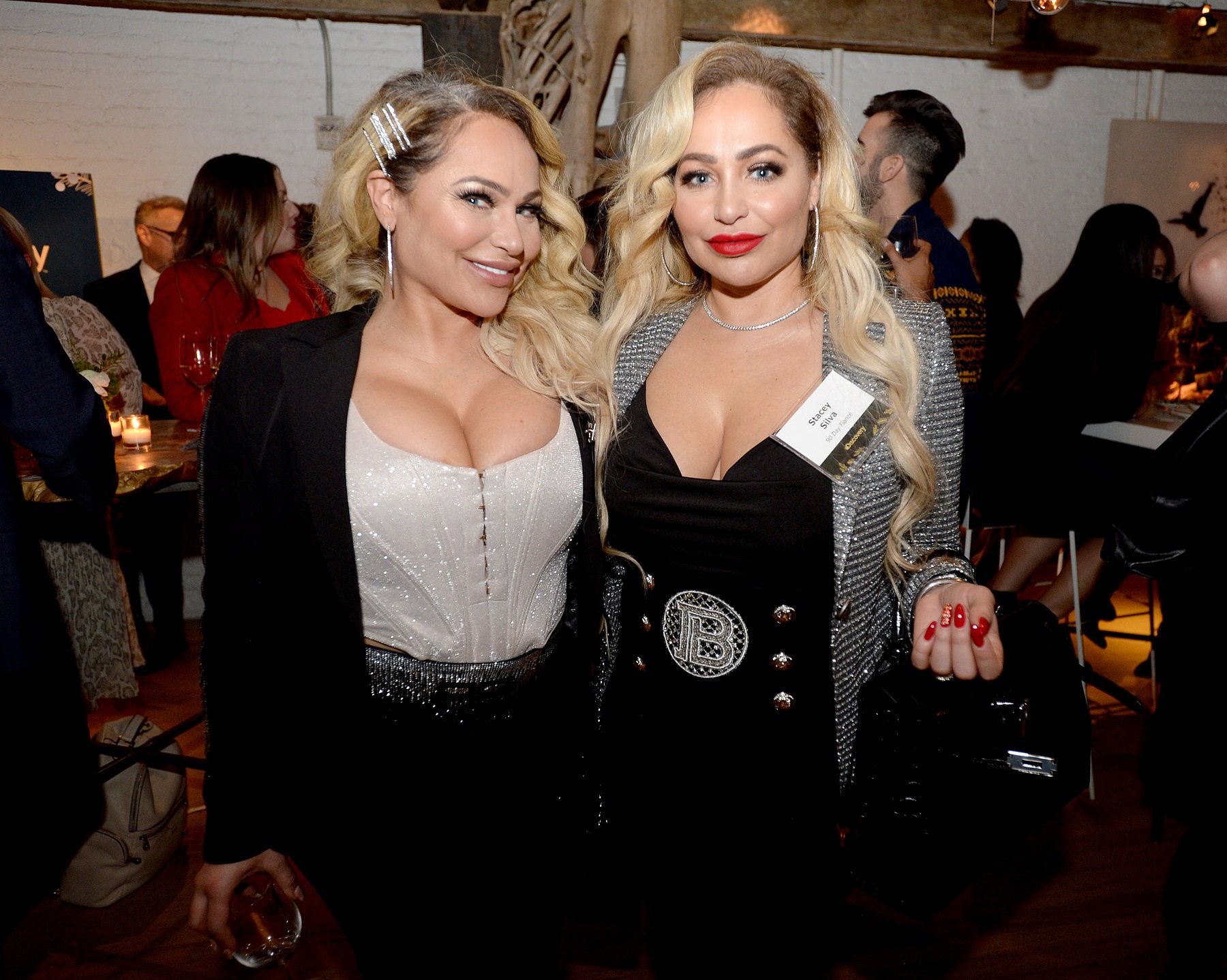 Darcey & Stacey star Georgi Rusev is feeling hurt by Darcey Silva's choice to continue reaching out to his ex, Octavia. 
"Darcey left for Turkey, I miss her. I've been busy working out and trying to take all these thoughts from my head, but it's still hurting me that she talked to my ex. Really, I don't understand, she tried to find who I am. I mean, we live together since a year, we're engaged, you should know who I am."
He told Florian Sukaj that he was feeling as if his only option was to do the same thing and reach out to Jesse Meester — Florian warned him that it's a mistake.
"Who cares is talk to the girl? Who f—— cares?" Florian asked Georgi. 
"In the end, Octavia's not gonna say nothing good for no one. I don't know anymore, maybe I should reach out to her exes too," Georgi replied. 
"You reach out to ex or something, it's gonna talk bad for your wife. Nobody tell the truth, it's no work nothing. This kinda thing is f—— bulls— to be honest," Florian replied. 
Georgi decided to go through with his call to Jesse Meester nevertheless.
"So the only way to understand how she feels, what she's trying to do, is to do the same thing," Georgi told producers as he prepared to chat with Jesse. 
'Darcey & Stacey' star calls conversation with Jesse 'bulls—'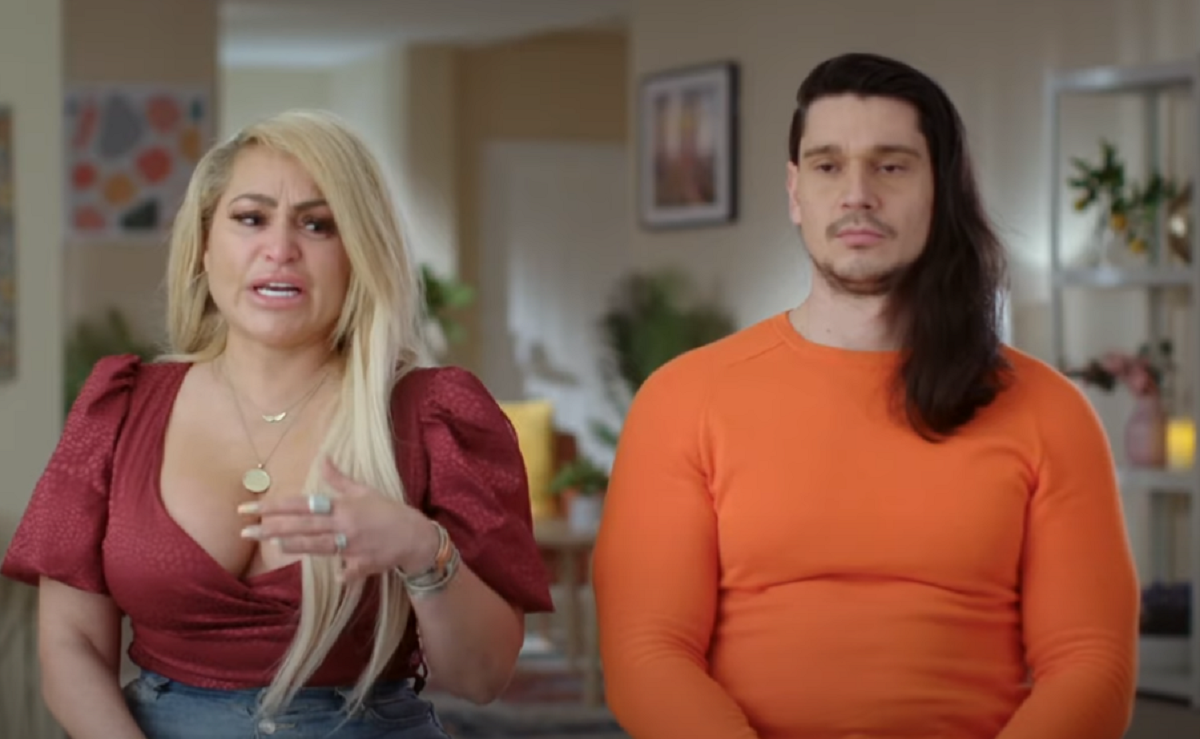 When Darcey & Stacey star Georgi Rusev did finally chat with Jesse Meester, he seemed to see right through Darcey's ex. In fact, he called what Jesse Meester had to say "bulls—."
"I was thinking it would be good if I can have a quick chat with you, and know a little bit more about your experience with the relationship with Darcey, and what was the issues," he explained. Jesse explained that Darcey had trust issues with him as well, and that he eventually gave Darcey his phone.
"I gave her my phone because I didn't want to be questioned every day," Jesse said.
"Hearing Jesse saying that Darcey get his phone to be able to trust him is kinda upsetting to me, because Darcey do these things to me. …. Darcey's trust issues seem like, deep-seated," Georgi told producers. 
However, when Jesse intimated that Darcey cheated on him, Georgi Rusev decided it was bunk.
"Like she was dating me while still dating with Tom. And um, same thing with Tom. She portrayed to us that we're the only ones," Jesse said. He claimed that he and Tom compared messages and realized they were "being played."
"So you're saying Darcey cheated on you with Tom? Maybe she was thinking the relationship is gone you know? You break up. If it's toxic and the things doesn't work between each other, you're gonna reach out to someone else, that's normal things. So I don't think if you're still together she's gonna go and do this stuff, because she never do this to me," Georgi replied.
"Jesse telling me that Darcey cheated on him with Tom — I'm far away from believing that it's true. Darcey can be very difficult at moments, but definitely she's not a cheater. And I know how bad their relationship was in the end. Jesse treating her like s—," he told producers.
"And I don't think even it was the relationship left to cheat on him. He's confuse, or he try to confuse me. He's really full of bulls—."
Georgi Rusev realizes it was a mistake
The Darcey & Stacey star soon realized that Florian Sukaj had been right from the get-go. Georgi Rusev regretted his decision to call on Jesse Meester.
"Calling Jesse didn't accomplish anything. Look like he just want to hurt more Darcey than to help me," he said. 
"Always I saying to reach out to exes is not good things. They're always lying and they're always bulls——-. And by having this conversation with Jesse I prove my point. But I don't feel good because this stupid phone call can mess up my relationship with Darcey even more. I f—– up."