'Darcey & Stacey': Georgi Rusev's Move-out From D.C. Doesn't Go How Darcey Silva Thought: 'It Would Have Been Nice to See His Room, and His Roommates'
In episode 3 of 'Darcey & Stacey', Georgi Rusev moves out of his room in D.C., but it doesn't go how Darcey Silva had thought it would.
Season 2 of Darcey & Stacey is heating up. Fans can catch new episode on Mondays on TLC and discovery+. In episode 3, Georgi Rusev moves his things out from his room in D.C. But for Darcey Silva, his fiancé, it doesn't go how she thought it would.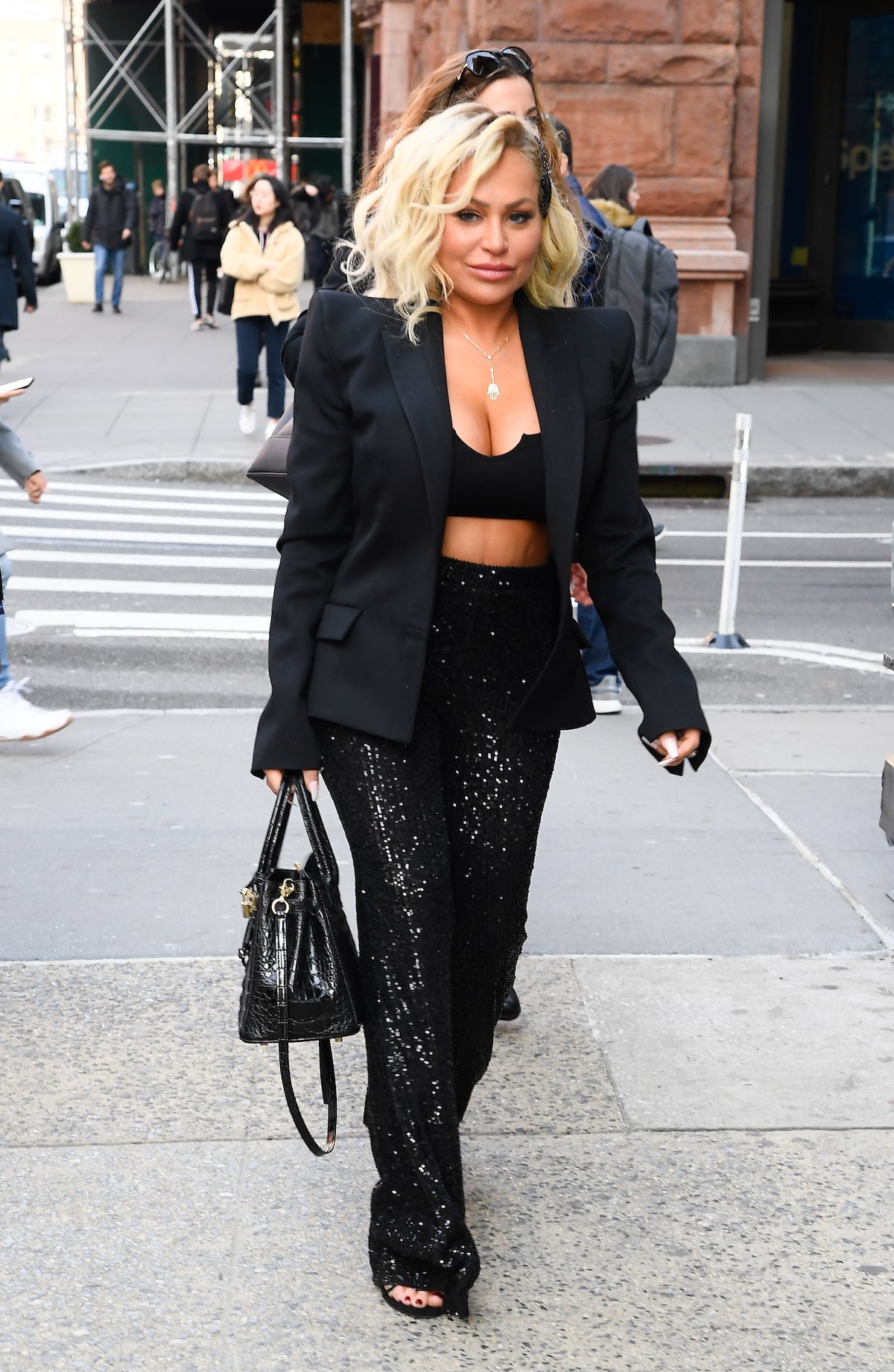 Darcey Silva's fiancé, Georgi Rusev, has a room in Washington D.C. still on 'Darcey & Stacey'
Georgi Rusev has been living with Darcey, his new fiancé, in Connecticut during quarantine. However, he still has a room in Washington D.C., and it's a situation that concerned Darcey. Georgi explained that until his ongoing divorce was concluded, he still needed to be a "resident" in D.C.
Georgi is now officially divorced from his former wife, but he still had the room in D.C. When Darcey broached the subject, Georgi was surprisingly receptive.
Darcey asks him, "I mean… I feel like you still have some things in D.C. What are you going to do about all that?"
But Georgi said he just needed to go get his stuff. Darcey comes along too after Georgi says she can come, which wasn't a smooth conversation between them.
Darcey also invited her sister, Stacey Silva, and her husband, Florian Sukaj, to go to D.C. with them after Stacey says that "sometimes" Darcey puts on "blinders," and she wants her to "make sure" she sticks to her guns.
Georgi Rusev's move-out doesn't go how Darcey Silva had thought it would
On the trip to D.C., in which Darcey drives an SUV, she learned that her fiancé's car was repossessed in a shocking turn of events. The next day after arriving in Virginia, Darcey and Georgi head to the home in which Georgi has a room.
"Today, Georgi's finally moving out of his bachelor pad in D.C.," Darcey explains to the camera. "I'm excited to just see what his world looked like. See his room. Meet his roommates and have fun."
Georgi doesn't say a whole lot on the drive over. Darcey says that before they left Connecticut, he was "in a different vibe," and she mentions that she feels like he's "closing off a little bit." She also says he seems "annoyed."
When they get closer to the house, Georgi tells her, "Yeah but I think you need to wait in the car. Because of the COVID, I don't think my roommates are comfortable to let many people in the house."
Obviously, Darcey thought she would get to see Georgi's house where he lived and see his room and meet his roommates, but that's not how things play out.
"You know, why didn't he tell me this sooner?" Darcey asks the camera. "It would have been nice to see his room, and his roommates. I came all this way. I don't think it's too much to ask for. What is he protecting? What is he hiding?"
Darcey parks near the house, and they both get out. Georgi puts on gloves and a mask, and Darcey waits for him outside by the car. Georgi brings the boxes outside, completing the move-out process.
Darcey meanwhile talks to the camera, saying, "This D.C. trip has kind of been of a double-edged sword. In one way I feel like it's getting us closer, he's opening up a little bit more at times. And then there's times I kind of feel like he's closed off. Since we got in the car I just kind of feel like something's shifted. It makes me feel like can't trust him sometimes. You know, and I want to be able to. It makes me question his intentions."
Georgi brings boxes out to the car although there are other boxes stacked outside the home, to which Georgi says they are clothes to be donated. They leave the house, and Georgi has moved out of his room in D.C. However, it didn't go as Darcey had hoped.